#EndorseThis: Senator Blumenthal Calls For Trump To Be Indicted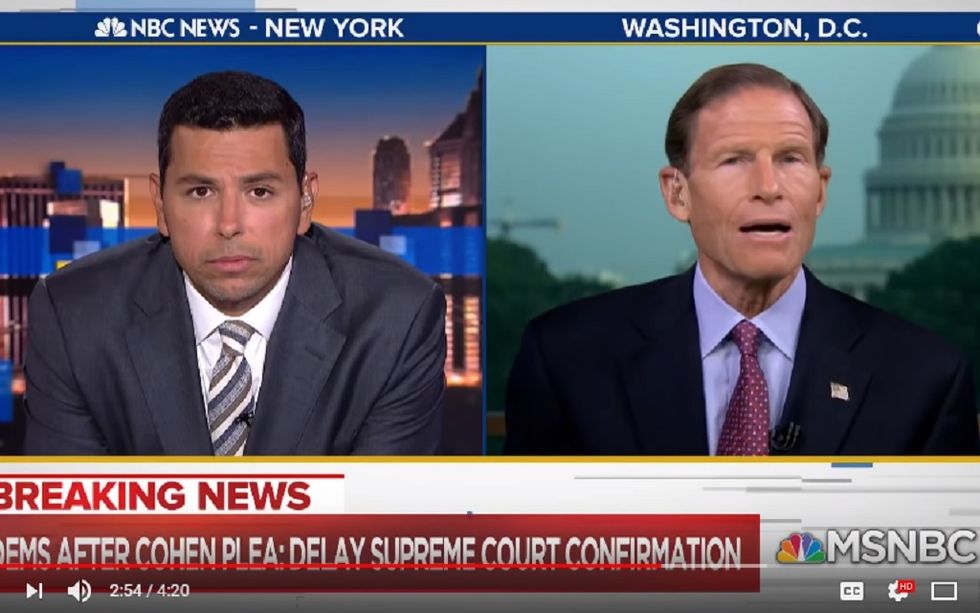 Democrats in Congress are demanding that Judge Brett Kavanaugh's confirmation proceedings be delayed due to the indictments of Trump associates Paul Manafort (with an eight-count conviction, no less) and Michael Cohen.
To be realistic, the statements are political. Kavanaugh's competence (or lack thereof) is independent of Manafort and Cohen's tax evasions and other misdeeds, though the plot does call into question 45's judgement in picking people. Republicans will do anything they can to get Kavanaugh confirmed. Democrats will fight it any way they can, and the whole thing is likely to feel impossibly dull by October.
But wait – should Trump be himself indicted? Sen. Richard Blumenthal ups the ante in this short clip from MSNBC, calling the Manafort convictions and Cohen guilty plea "bombshell." Indictment should be "on the table," says the Senator from Connecticut, as the POTUS has engaged in as much criminal behavior as his unlucky henchmen.
Tap that button. Lock him up.