#EndorseThis: Trump Booing At World Series Inspires The Late Show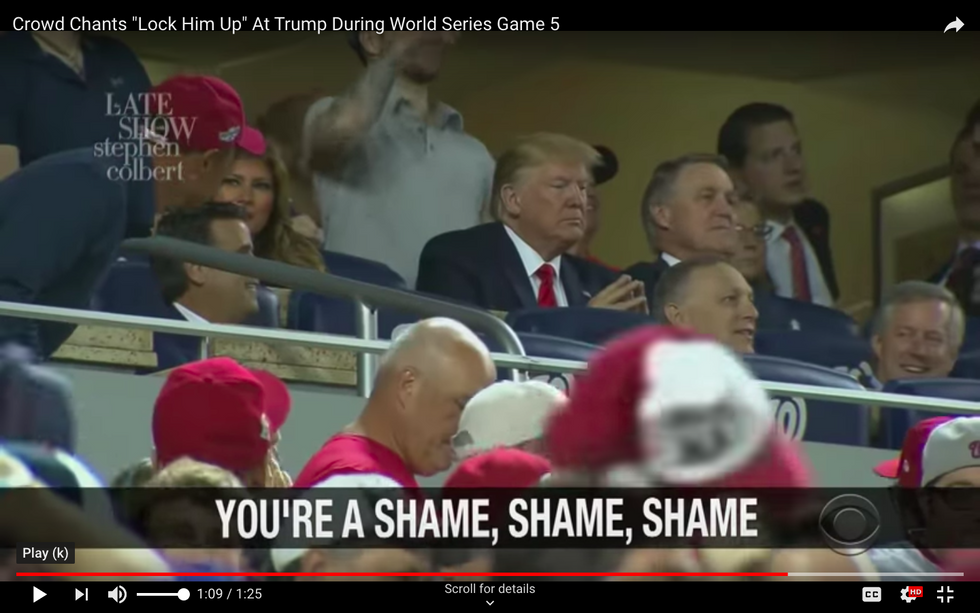 Whether you watch baseball or not, by now you've probably seen video of fans at World Series Game Five lustily booing Donald Trump — who ventured out from the White House with Melania and a few of his Congressional stooges to Nationals Park on Sunday night. Seeing Trump's expression change from smug smile to stony grimace as he hears them booing and chanting "Lock Him Up" will never get old.
The Late Show deploys that instant classic video in a cold open that imagines fans singing Take Me Out to the Ballgame— with freshened lyrics relevant to the moment. It's short but oh so sweet.
Click and chortle — and sing along.