Friends And Colleagues Mourn Admired Media Critic Eric Boehlert, 57
@nationalmemo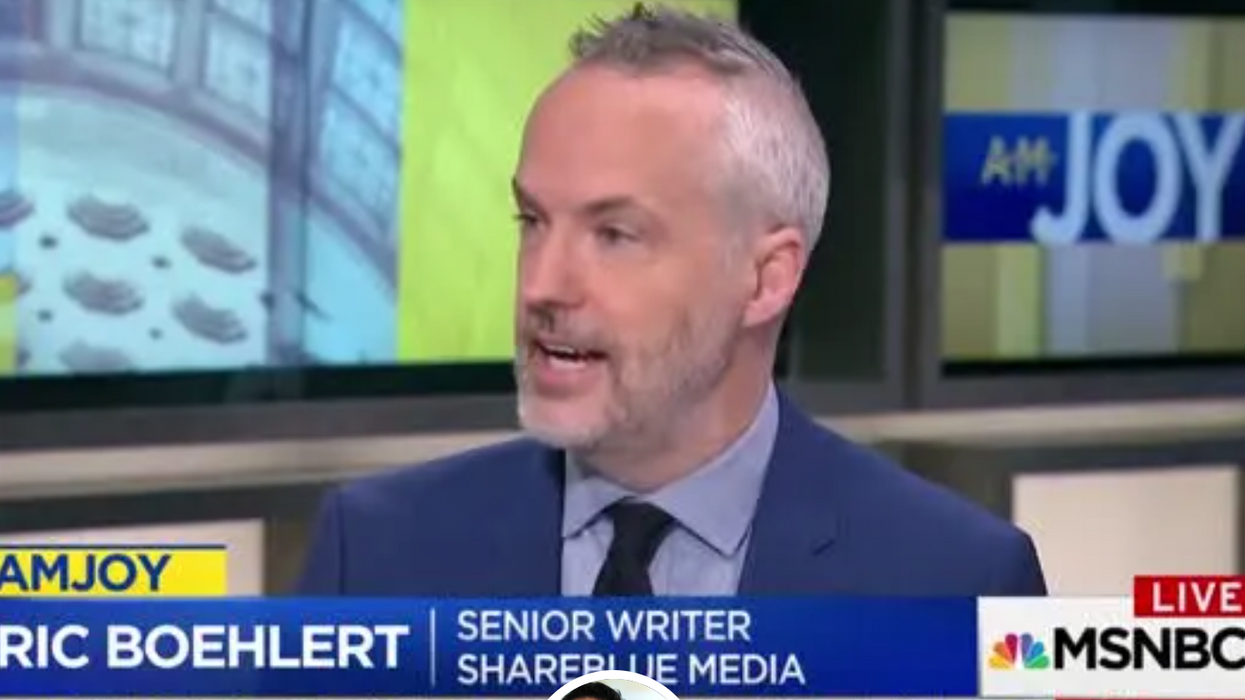 Eric Boehlert, the incisive and prodigious media analyst who became one of the most respected critics of right-wing disinformation and mainstream fecklessness, died on Monday evening in a tragic bicycle accident. He was struck by a commuter train while cycling in Montclair, New Jersey, where he lived with his wife Tracy Breslin and children Ben and Jane. He was 57 years old.
His dear friend, journalist and filmmaker Soledad O'Brien, announced his passing on Twitter, describing him as "a fierce and fearless defender of the truth," and "an awesome human being, handsome/cool/witty dude who kicked ass on our behalf. Crazy devotion to facts, context, and good reporting, enemy of BS, fake news." He was, she wrote, "Brutal to bad media on Twitter, sweetest guy in real life." She was far from alone in that assessment.
To readers of The National Memo, Eric was a familiar and welcome byline whose writing appeared in these pages nearly from the beginning a decade ago. He was a former colleague of editor Joe Conason at Salon.com and a longtime friend.
"We were always thrilled to share Eric's articles," said Conason, "first from Media Matters for America, later from Daily Kos – and over the past two years, he honored us by allowing frequent reprints from the PressRun site that he created in 2020."
Kind and warm as well as astute, Eric was broadly admired despite the fact that he routinely published harsh judgments on the work of other outlets and reporters. He didn't take himself too seriously but believed deeply that improving political media was crucial to the survival of a democratic society. He worked hard at that mission. And wherever he worked, he was loved for his humor, generosity, and friendship.
In the hours following his death, hundreds of tributes appeared on social media, where he had long been a powerful presence.
Media Matters, Salon, and Daily Kos issued moving statements recalling his contributions to their pages.
James Fallows, both a pathbreaking journalist and a penetrating critic of press myopia, explained why he will be missed. "I had met Eric only once in 'real life. But I corresponded with him with increasing frequency over the years, especially this past year, and considered him a conscience and inspiration," wrote Fallows on his own Substack. "He was fearless and absolutely unsparing in his writing about this era's mainstream press."

Former Secretary of State Hillary Clinton tweeted her appreciation of Eric, who began to exercise his independence from herd journalism when her husband was president.
Articulate and telegenic, Eric made many appearances on all kinds of media -- he was a popular guest on major television broadcasts but often lent his talents to far smaller independent media outlets. Among those who featured him most frequently was MSNBC's Joy-Ann Reid.