Even Rasmussen Poll Shows Drop In Trump Approval
@EricBoehlert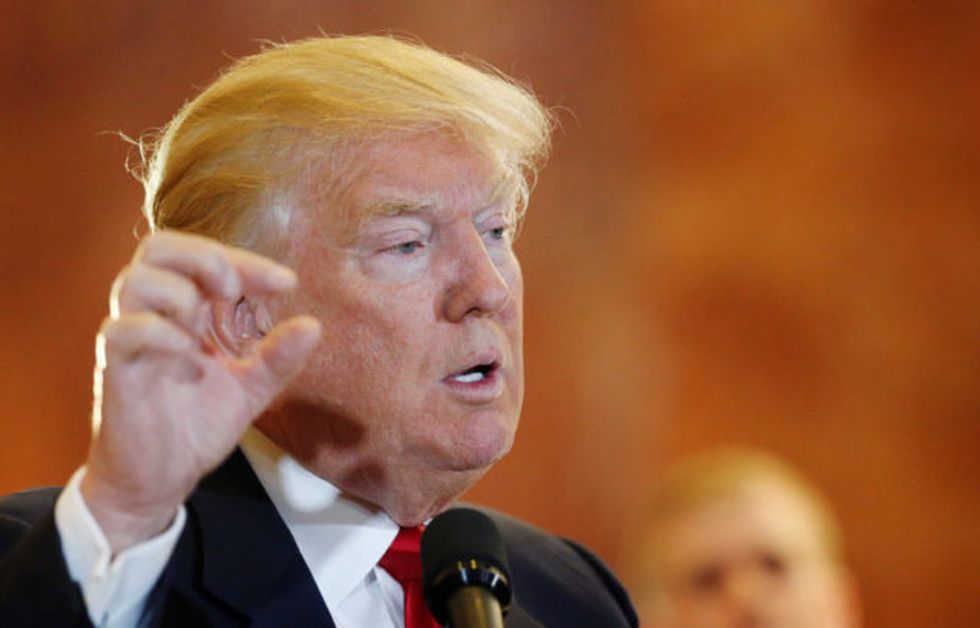 Reprinted with permission from Shareblue.
If there were any Republicans left who thought Trump's plan to heartlessly rip families apart at the border was going to translate into a political win, a wave of new polling data has dashed those dreams.
Not only did Trump's approval rating drop a net nine points in the latest Gallup poll — the largest one-week decline of his presidency — but Trump's favorite, Republican-friendly pollster, Rasmussen, now shows him tumbling.
"With the debate over immigration policy continuing, the president's overall job approval rating has fallen to its lowest level since late March," Rasmussen notes.
Well known as a consistent outlier in the polling industry, Rasmussen's results regularly peg Trump's approval rating approximately five points higher than most surveys. And that's why Trump has championed the polling firm in the past.
The new Rasmussen Poll, one of the most accurate in the 2016 Election, just out with a Trump 50% Approval Rating.That's higher than O's #'s!

— Donald J. Trump (@realDonaldTrump) June 18, 2017
The latest plummet comes after Trump enjoyed a brief upward blip in the polls following his photo-op summit in North Korea. Engaging with the North Korean leader is one of the few issues of his presidency that has drawn bipartisan support.
But the wildfire controversy over ripping migrant families apart appears to have completely undone any goodwill Trump may have gained from the summit.
Meanwhile, a batch of new campaign polls conducted nationwide last week shows Democrats surging in key races against the backdrop of Trump's man-made humanitarian crisis.
In Virginia, GOP Rep. Barbara Comstock suddenly finds herself trailing by 10 points in her re-election bid, while Virginia Democratic Sen. Tim Kaine has opened up an 18-point lead over his opponent.
Incredibly, Kaine's lead among women voters stands at 61 percent to 28 percent.
Elsewhere, NBC News/Marist polls on key U.S. Senate races found that Democrats hold double-digit leads in Arizona and Ohio.
And in New Mexico, the Democratic candidate for governor, Michelle Lujan Grisham, has opened up a robust 13-point lead over her Republican opponent.
Notably, even in the deeply Republican border state of Arizona, Trump's approval rating stands at a tepid 41 percent. And just 35 percent of Arizona voters say Trump definitely deserves to be re-elected, while 57 percent disagree.
Trump's cruel policy of tearing apart families isn't helping him — and it's not helping his fellow Republicans either.