Defying Court Order, Ex-Cop Busted In Capitol Riot Buys Dozens Of Guns
@jarrell_zach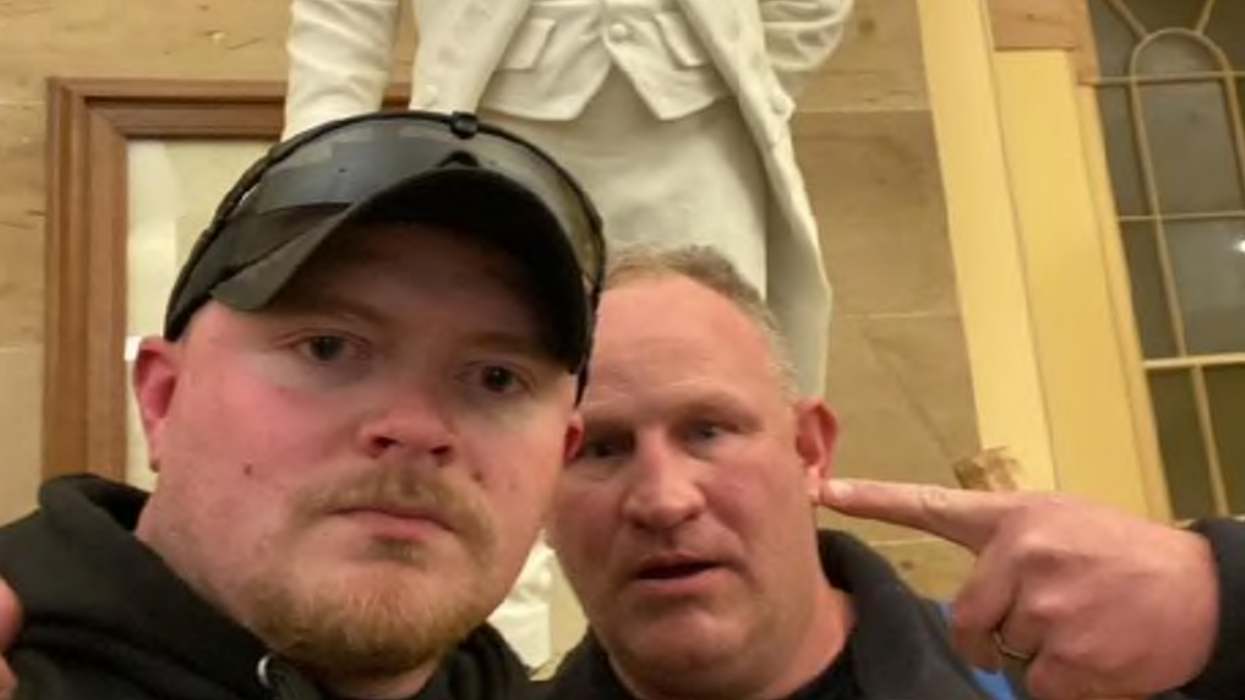 Photo from the U.S. District Court for the District of Columbia
Reprinted with permission from Alternet
When Thomas Robertson was granted release by a federal judge in January, the decision was made under a number of very clear conditions. The judge made it clear that he "could not own any firearms, destructive devices or dangerous weapons while his case was pending."
If he owned any firearms, he was given two days to move them. However, Robertson has reportedly failed miserably in holding up his end of that agreement. According to The Washington Post, Robertson was prohibited from owning firearms but just days after his release, local authorities found approximately eight firearms at his home. He was given a reprieve for that occurrence but to no avail.
More recently, prosecutors noted that authorities found a number of disturbing items when Robertson's Ferrum, Viriginia, home was searched last month. According to court records, authorities discovered a "loaded M4 carbine and a partially assembled pipe bomb." Robertson, a former Rocky Mount, Virginia., police officer is "also accused of buying 34 firearms online and "transporting them in interstate commerce while under felony indictment."
In wake of the latest discoveries, prosecutors are now requesting that the judge revoke Robertson's release and issue a new warrant for his arrest as this is considered his second pretrial violation.
In a motion filed in the U.S. District Court in Washington, D.C., on Wednesday, June 30, Assistant U.S. Attorneys Elizabeth Ann Aloi and Risa Berkower laid out their request.
"Because the defendant has shown utter disregard for the Court's orders prohibiting his possession of firearms and other weapons during the time he has been on pretrial release, and because he has further flouted his release conditions through repeated violations of the federal firearms laws, the defendant presents a danger to the community that no release conditions will adequately mitigate," they wrote.
Robertson entered a not guilty plea for all of the charges he is facing in connection with the Capitol riots. His charges include: "obstruction of an official proceeding, aiding and abetting, entering and remaining in a restricted building or grounds, disorderly and disruptive conduct in a restricted building or grounds, and disorderly conduct in a Capitol building."