Far-Right Activist Boasts Of Praying With Justices In Supreme Court Building
@ayetalian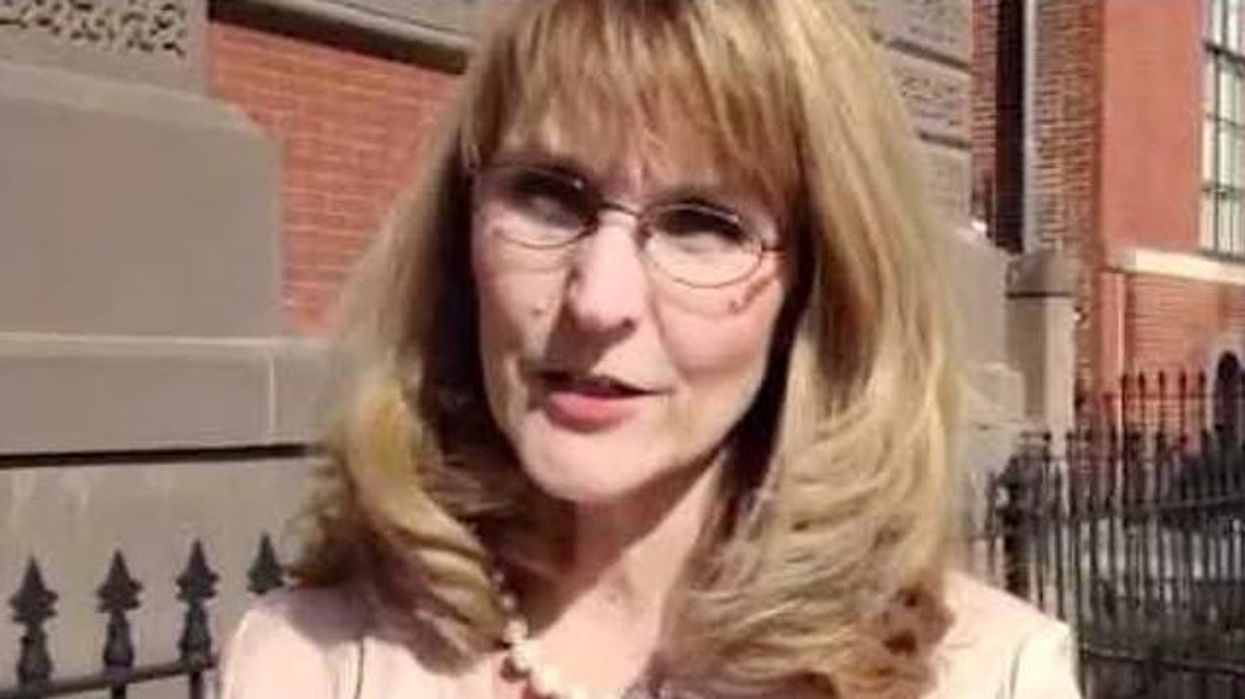 YouTube Screenshot
Peggy Nienaber may provide her own downfall thanks to hubris. Rolling Stone revealed on Wednesday that the far-right activist, who serves as vice president of the nonprofit anti-abortion group Faith & Liberty and serves as Liberty Counsel's executive director of D.C. Ministry, was caught bragging about praying with Supreme Court justices. While appearing on a livestream she didn't realize was being recorded, Nienaber confirmed that she prays with some of the justices inside the Supreme Court itself.
"They will pray with us, those that like us to pray with them," Nienaber said, adding with a laugh, "Some of them don't!" This claim was backed up by the founder of the ministry that ultimately got absorbed into Liberty Counsel, which the Southern Poverty Law Center has designated as a "hate group."
Rob Schenck, who used to work alongside Nienaber, has since renounced his actions. From the late 1990s onward, he says he prayed with Samuel Alito, Clarence Thomas, and Antonin Scalia in the Supreme Court itself.
The prayers never directly mentioned cases, but clearly worked their manipulative magic, though Schenck seems shocked by this. "I was sure, while we were doing it, it would be a positive contribution to our public life," Schenck told Rolling Stone. "It didn't have the effect I thought it would. In some ways, it set the stage for the reversal of Roe, which I now think of as a social catastrophe." Rolling Stone also points out the conflict of interest in this practice that Nienaber has continued, as her group, Liberty Counsel, "frequently brings lawsuits before the Supreme Court." An amicus brief from the group was even cited in the majority opinion for Dobbs v. Jackson Women's Health Organization, which overturned Roe v. Wade.
Liberty Counsel, a 501 tax-exempt organization allegedly dedicated to litigating cases regarding religious freedom and the so-called sanctity of life, has already been cited by the Southern Poverty Law Center as an extremist group pushing an anti-LGBTQ agenda. It's clear from its website that abortion is the cause du jour for the organization, which pushes outlandish talking points that reproductive rights somehow, say, constitute eugenics. And Liberty Counsel's influence isn't just a Supreme Court problem, either. Nienaber's influence in politics cannot be understated: Per Rolling Stone, she's been seen with Republicans like Sen. Lindsay Graham and former vice president Mike Pence, along with—of course—justices like Brett Kavanaugh and Clarence Thomas.
Reprinted with permission from Daily Kos.