Fauci Again Challenges White House Over False Optimism On Virus
@alexvhenderson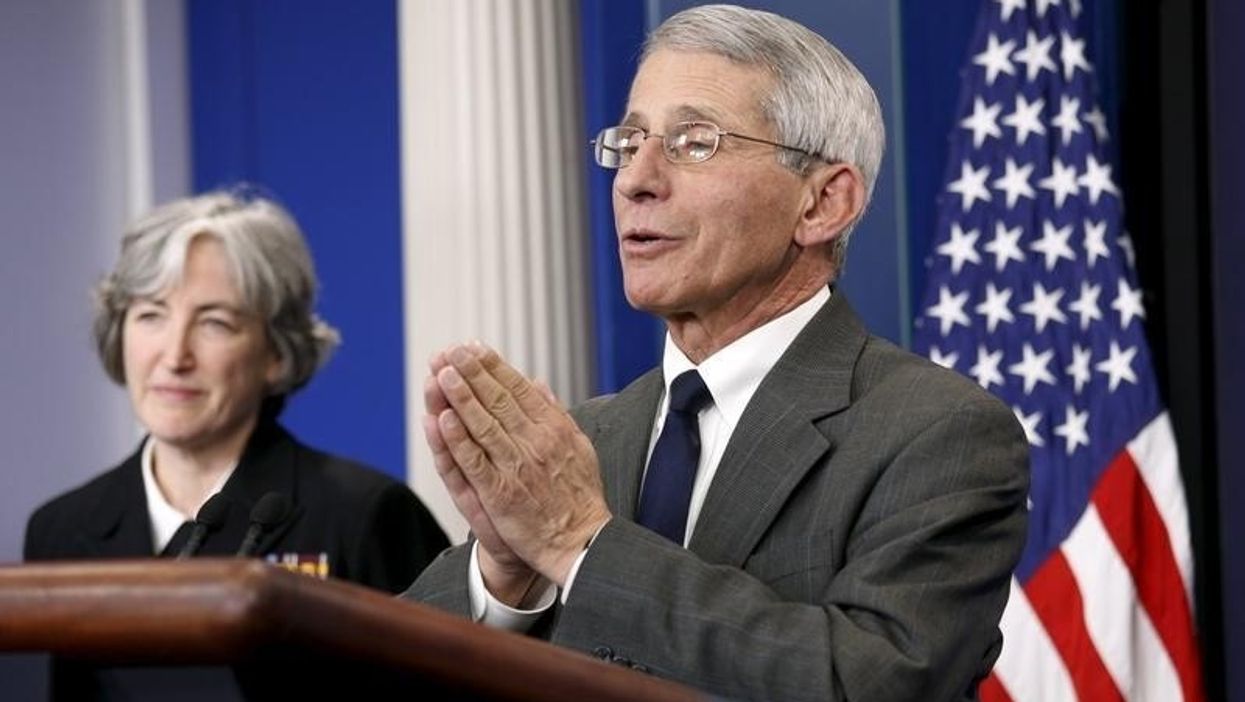 Photo by The White House
Reprinted with permission from Alternet
Dr. Anthony Fauci painted a worrying portrait of White House's coronavirus task force in a new interview with ABC News, suggesting it is sharply out of touch with the reality of the pandemic
In the interview, Fauci "was pressed to explain why, months after COVID-19 first reached U.S. soil, the U.S. government is still struggling to provide adequate testing for Americans and sufficient personal protective gear for essential workers" — and the immunologist responded, "We keep hearing when we go to these task force meetings that these (issues) are being corrected. But yet, when you go into the trenches, you still hear about that."
---
Fauci told ABC News he doesn't have a "good answer" and "cannot explain" why the U.S. government has been dropping the ball when it comes to coronavirus testing and personal protective equipment.
"As a scientist," Fauci explained, "the thing you must always do is to be humble enough to know that when you get additional information — even information that might conflict (with) what was felt earlier on — you then change your viewpoint, and you change your recommendations based on the data. That's what science is all about. Science is a learning process."
During a White House press briefing on July 23, Trump claimed that the U.S. had experienced a "tremendous week" in its battle against COVID-19 and argued, "We're doing very well all over the country."
But Fauci, speaking with ABC News, sounded less optimistic.
Fauci said he is concerned about "a surge of community spread," describing it as "a real serious problem." U.S. residents who are infected with COVID-19 but aren't showing any symptoms, Fauci warned, "need to be concerned because even though they themselves may not get any serious outcome, they are part of the propagation of the pandemic."
The immunologist noted that it is still possible to slow down the spread of coronavirus, but Americans need to religiously follow safety precautions.
"The fundamentals are not rocket science," Fauci told ABC News. "It's universal wearing of masks, avoiding crowds, close the bars, (maintain) physical distance (and) personal hygiene, washing your hands. … No doubt, you're going to be able to turn these things around with some things as simple as that."