#EndorseThis: Randy Rainbow's 'Gee Anthony Fauci' Is Parody Gold
@nationalmemo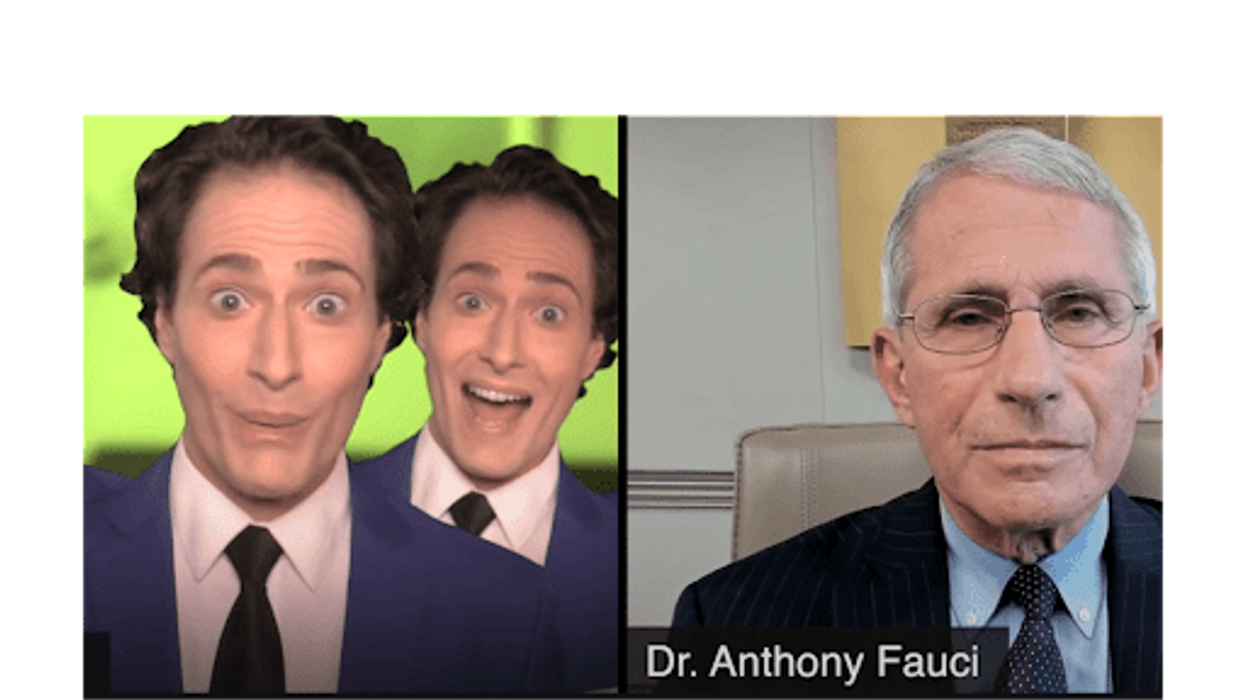 Randy Rainbow's tribute to Dr. Anthony Fauci, son of Brooklyn, would have to be New York all the way and so it is. The latest Rainbow satire is set to the tune of West Side Story's "Gee Officer Krupke!" and opens with the usual fake interview, conducted as if Dr. Fauci were a shrink dealing with our collective corona trauma.
But it swiftly accelerates into an uproarious assault on the good doctor's evil boss. A sample lyric:
Hey Anthony Fauci
He's draggin us south
Forget the mask, just slap some masking tape on his mouth.
While you help protect us, he prays it'll pass,
He only covers his own ass!
(His fat ass!)
His own ass, his own ass,
His own big fat ass,
All he tries to save is his own ass.
This tuneful tour de force takes down Ivanka and her "Goya Oh boya" product placement as well as Jared, Kayleigh, and all the other useless White House wads who got in Fauci's way. This is a disaster classic.
And "Gee Anthony Fauci" has subtitles, too. What more do you want? Click and sing along!
Frequently Asked Questions (FAQ)
Why doesn't trump attack randy rainbow on Twitter?
Ans: Trump may not attack Randy Rainbow on Twitter for various reasons. It is possible that Trump does not view Rainbow as a threat or that he does not view Rainbow's work as worth attacking. Trump may also be aware that attacking Rainbow would only bring more attention to his work, which could be counter-productive. Ultimately, only Trump knows why he has yet to attack Rainbow on Twitter.
Does randy rainbow write his own songs?
Ans: Yes, Randy Rainbow writes his own songs.