WATCH: Fauci Says He 'Got In Trouble' With Trump and Feels Liberated Now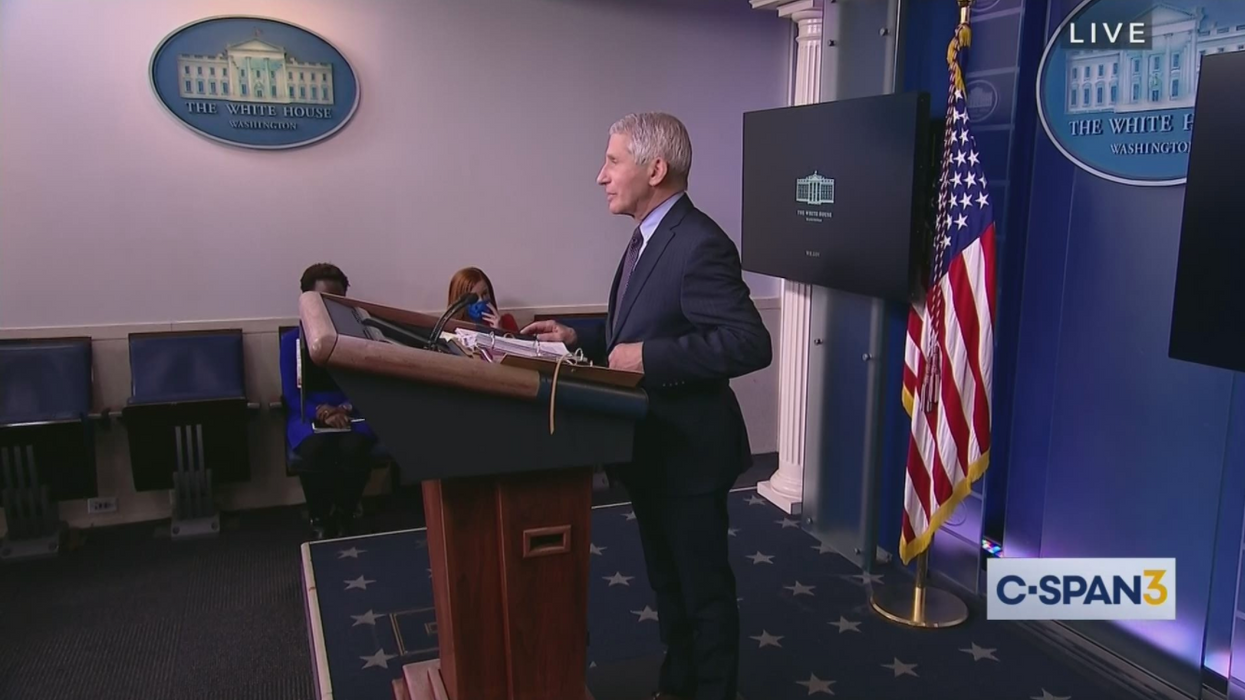 Screenshot from C-SPAN
Reprinted with permission from Alternet

Many observers of the U.S. COVID-19 response speculated on Dr. Anthony Fauci's emotional reaction to the Trump administration's mishandling of the crisis. Former President Donald Trump frequently contradicted public health experts like Fauci and floated ideas and claims about the coronavirus that no trustworthy scientist took seriously. And on Thursday, Dr. Fauci — who has been given a prominent role in the COVID response on President Joe Biden — finally shared his candid thoughts about what it was like to work under Trump.
"There were things that were said," Fauci said during the days' White House press briefing, "regarding things like hydroxychloroquine and other things like that that was really uncomfortable because they were not based on scientific fact. I can tell you, I take no pleasure at all in being in a situation of contradicting the president. So it was really something where you didn't feel like you could actually say something and there wouldn't be any repercussions about it. The idea that you can get up here and talk about what you know, what the evidence, what the science is, and know that's it! Let the science speak — it is somewhat of a liberating feeling."
A reporter noted that Fauci was basically "banished" for a period under Trump. Asked if he felt like he was back, Fauci said with a laugh: "I think so!"
Fauci also emphasized that under Biden, the focus will be on the facts and the science, rather than a purely political agenda.
"One of the new things in this administration is that if you don't know the answer, don't guess," he said. "Just say you don't know the answer."
He denied that, under Trump, he let himself be genuinely censored or forced to say things he didn't believe."I always said everything — that's why I got in trouble sometimes," he said.
'I always said everything.. that's why I got in trouble sometimes' says Joe Biden's chief medical adviser, Dr Antho… https://t.co/6lOjvGYwNL

— Sky News (@Sky News) 1611265299
Fauci: There were things that were said regarding things like Hydroxychloroquine and other things like that that wa… https://t.co/h1q9eJdxs5

— Acyn (@Acyn) 1611264767