Fauci Warns White House Is Making 'A Big Mistake' Attacking Him
@alexvhenderson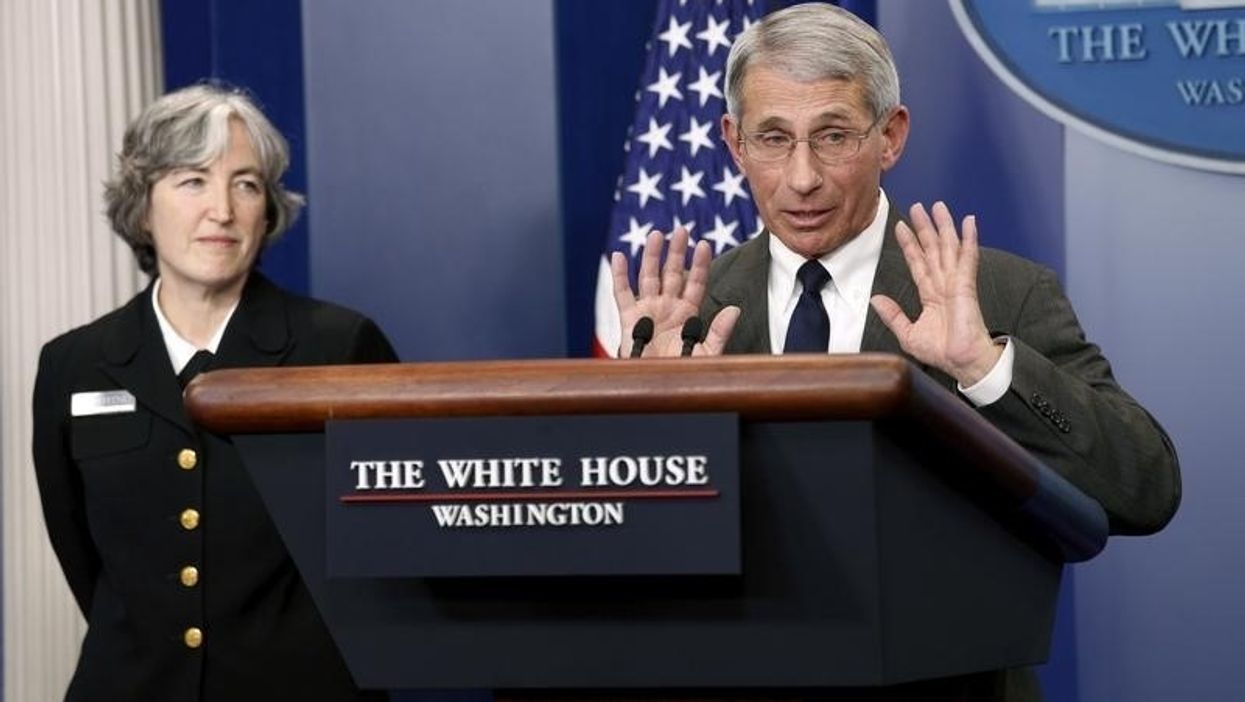 The White House
Reprinted with permission from Alternet
Officials in the Trump White House have recently engaged in what could be described as a passive-aggressive effort to discredit Dr. Anthony Fauci. Although President Donald Trump hasn't tried to outright fire the expert immunologist from his coronavirus task force — not yet, anyway — his White House allies have been producing "opposition research" against him.
And Fauci, in an interview with Peter Nicholas and Ed Yong of The Atlantic, assured the journalists that he has no plans to resign from the task force.
Fauci's tone during the interview was respectful of Trump and far from scathing, but he also made it clear that he stands by all of his recent coronavirus-related warnings. Asked about the Trump White House's opposition research against him, Fauci responded, "That was not particularly a good thing to do. Ultimately, it hurts the president to do that. When the staff lets out something like that and the entire scientific and press community push back on it, it ultimately hurts the president. And I don't really want to hurt the president. But that's what's happening. I told him I thought it was a big mistake. That doesn't serve any good purpose for what we're trying to do."
The 79-year-old Fauci was also asked about an op-ed by Peter Navarro, one of Trump's top economic advisers, that appeared in USA Today and attacked the immunologist's credibility. Fauci told The Atlantic, "I can't explain Peter Navarro. He's in a world by himself. So, I don't even want to go there."
During the spring, Fauci was often featured at the White House's coronavirus press briefings. But that isn't happening now.
Fauci, however, told The Atlantic that he is still talking to others on the task force and in the White House on a regular basis, including Dr. Deborah Birx, Dr. Robert Redfield (director of the Centers for Disease Control and Prevention) and Food and Drug Administration Commissioner Steve Hahn. The task force is headed by Vice President Mike Pence.
When Fauci was asked to "update us on your relationship with the president," he responded: "Well, the scene has changed a bit. When we were having frequent press briefings, I had the opportunity to have a personal one-on-one to talk to the president. I haven't done that in a while."
During the interview, Fauci spoke candidly about the recent surge in COVID-19 infections in Arizona, Texas, Florida and other states — asserting that such states need more social distancing, not less.
"Even though we are in the middle of a setback now — you can't deny that; look at the numbers, you're dealing with 40,000 to 60,000 infections in a day — it doesn't mean we're going to be defeated," Fauci told The Atlantic. "But states that are in trouble right now, if those states pause and say, 'OK, we're going to do it right, everyone wear a mask, bars closed, no congregating in crowds, keep your distance, protect the vulnerable' — if we do that for a few weeks in a row, I'll guarantee you those numbers will come down."