Feds Condemn Use Of Deadly Force By Albuquerque Police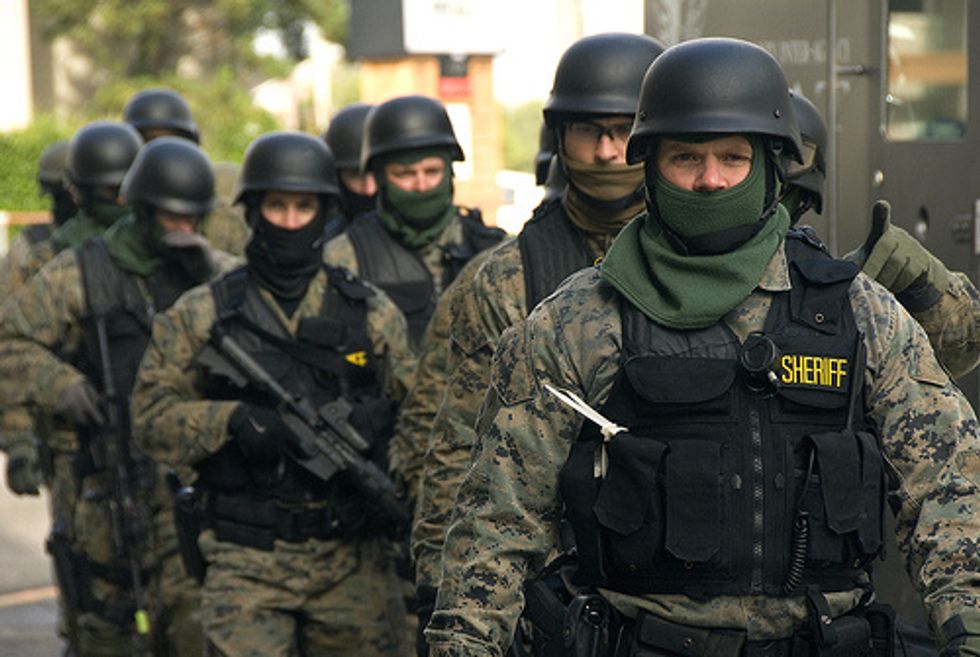 By Cindy Carcamo, Los Angeles Times
Albuquerque police have used deadly force more often than necessary, resulting in a series of unjustified fatal shootings by officers, according to a damning report released Thursday by U.S. Justice Department officials.
Acting Assistant Attorney General Jocelyn Samuels said the Albuquerque Police Department needs a "systematic change" to address a long-ingrained culture of using deadly force.
"This is no longer an acceptable way to proceed," Samuels said.
Speaking to a crowded room of reporters and community leaders in a televised news conference from Albuquerque, Samuels listed a number of recommended reforms, such as stronger oversight of the department and better police training.
The federal recommendations come on the heels of a string of fatal shootings by officers, including the death March 16 of a homeless and mentally ill man, James "Abba" Boyd, who was illegally camping in the Sandia Mountains. Boyd had been acting erratically and got into a confrontation with officers before he was shot.
A video of the shooting that surfaced last month touched off mass protests and unrest in this desert city of 550,000 residents. The video also has prompted calls for better police training, especially on how to deal with the mentally ill.
Since 2010, Albuquerque police have shot 37 people, 23 of them fatally. The shootings prompted the Justice Department to open its investigation.
Mayor Richard J. Berry had called Boyd's death a "game changer" and urged the Justice Department to expedite its investigation. He also introduced a raft of proposed "sweeping changes" to be implemented by Albuquerque police Chief Gorden Eden Jr., who has been in his post for about a month.
However, Berry stopped short of saying there was a cultural problem in the agency.
Tension between police and parts of the community has been brewing for years, and Boyd's death was not just an isolated incident, experts and community leaders have said. A Department of Justice letter to Berry seems to agree with that assessment:
"For too long, Albuquerque officers have faced little scrutiny from their superiors in carrying out this fundamental responsibility. Despite the efforts of many committed individuals, external oversight is broken and has allowed the department to remain unaccountable to the communities it serves. Based on our investigation, we find that the department engages in a pattern or practice of using excessive force during the course of arrests and other detentions in violation of the Fourth Amendment," the letter states.
Samuels said federal officials planned to meet with city leaders, community members and police union officials, among others, to discuss the recommendations and come up with a plan of action.
"It's unclear how long that process will take," Samuels said. "It is one that we are committed to for as long as it takes."
Photo: OregonDOT via Flickr.com