Former Flint Officials Criminally Charged In Water Crisis
@reuters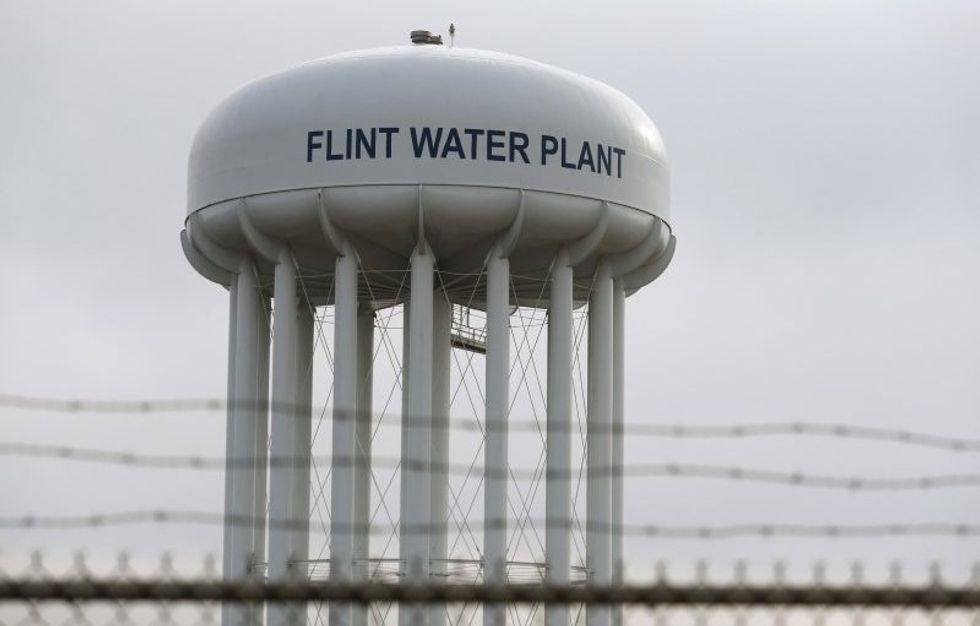 (Reuters) – Michigan prosecutors on Tuesday charged four former government officials with criminal conspiracy to violate safety rules in connection with the Flint water crisis, which exposed residents to dangerous levels of lead, local media reported.
Former state-appointed emergency managers Darnell Earley and Gerald Ambrose and former city employees Howard Croft, a public works superintendent, and Daugherty Johnson, a utilities manager, were the latest to be charged in the case, the Detroit Free Press reported, citing Michigan Attorney General Bill Schuette.
Schuette, who filed the charges in the 67th District Court in Flint, said the defendants conspired to operate the city's water treatment plant when it was not safe to do so, the newspaper reported.
Michigan has been at the center of a public health crisis since last year, when tests found high amounts of lead in blood samples taken from children in Flint, a predominantly black city of about 100,000.
Schuette had previously brought charges against eight former and current state employees and one city employee in connection with the crisis.
Flint's water contamination was linked to an April 2014 decision by a state-appointed emergency manager to switch the city's water source to the Flint River from Lake Huron in an attempt to cut costs.
The more corrosive river water caused lead to leach from city pipes into the drinking water. The city switched back to the previous water system in October 2015.
Lead can be toxic, and children are especially vulnerable. The crisis has prompted lawsuits by parents who say their children have shown dangerously high levels of lead in their blood.
(Reporting by Laila Kearney; Editing by Dan Grebler)
IMAGE: The top of the Flint Water Plant tower is seen in Flint, Michigan February 7, 2016. REUTERS/Rebecca Cook/Files