Former Senate Leader Rips Trump's 'Chaos'
@FAWFULFAN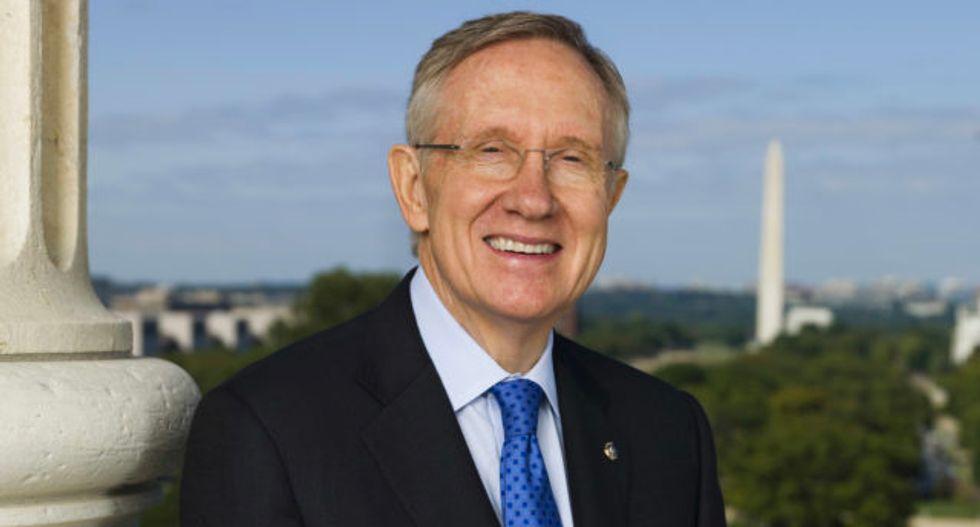 Reprinted with permission from AlterNet.
Former Senate Democratic Leader Harry Reid (D-NV) laid into President Donald Trump in an interview with The New York Times, published on Wednesday. During the course of the interview, he went so far as to compare Trump — unfavorably — to a mob boss.
"Organized crime is a business," said Reid to Mark Leibovich, "and they are really good with what they do. But they are better off when things are predictable. In my opinion, they do not do well with chaos. And that's what we have going with Trump."
"Trump is an interesting person," Reid continued. "He is not immoral but is amoral. Amoral is when you shoot someone in the head, it doesn't make a difference. No conscience." Lest there be any lingering confusion about where he stood, Reid then said, "I think he is without question the worst president we've ever had. We've had some bad ones, and there's not even a close second to him. He'll lie. He'll cheat. You can't reason with him."
Unless Republicans in Congress give them a veto-proof majority, Reid's successor, Minority Leader Chuck Schumer (D-NY), as well as House Speaker-designate Nancy Pelosi (D-CA), will have to reason with Trump in the coming days, to end the partial federal government shutdown he is waging to try to get funding for his border wall.
There is no doubt that Trump shares certain traits with organized crime bosses, like his unswerving obsession with the loyalty of his subordinates. However, the extremely high turnover in his White House prevents him from running an effective operation.
Reid, who retired from the Senate in 2017, was recently diagnosed with pancreatic cancer and while he underwent surgery last May, he likely has just months to live.