Founder Of Militia Group Patrolling Ferguson Wanted McCain 'Hung By The Neck'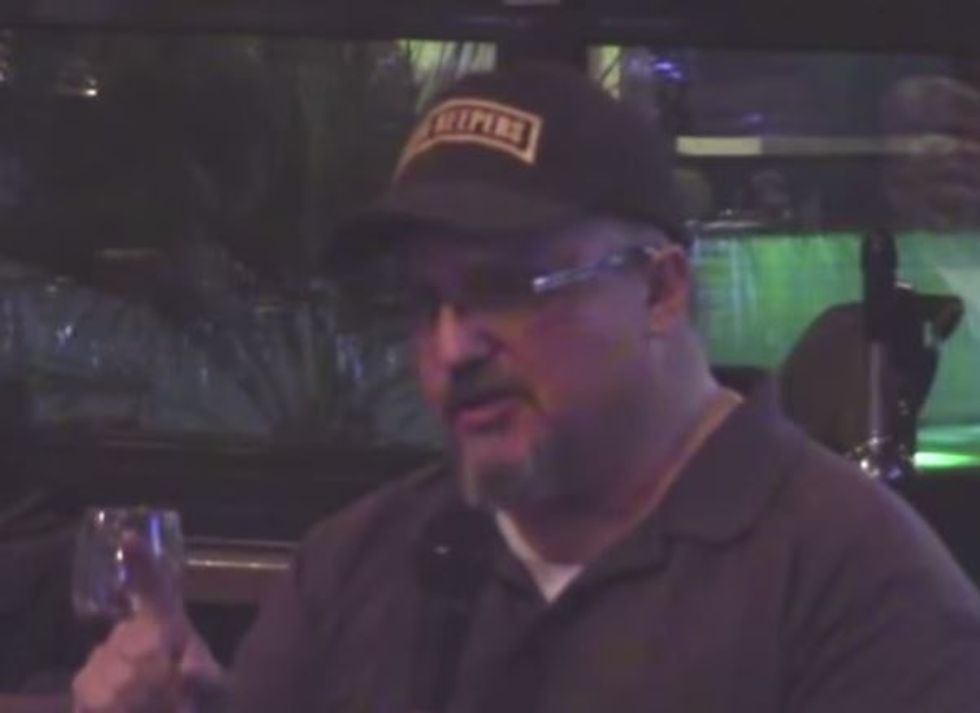 Heavily armed members of a citizen militia organization known as the Oath Keepers arrived in Ferguson, Missouri Monday night on the occasion of protests to mark the one-year anniversary of Michael Brown's death. Their presence — described by St. Louis County Police Chief John Belmar as "both unnecessary and inflammatory" — is especially grim and incongruous given that Brown, a black teenager, was shot by a white policeman despite being unarmed, while the Oath Keepers could be seen strutting down Ferguson streets, dressed in full camo gear and carrying rifles, with impunity.
The Oath Keepers is an anti-government militia group, consisting mainly of military and law enforcement retirees, founded in 2009 — shortly after President Obama's inauguration — in order to "defend the Constitution against all enemies, foreign and domestic."
"We're constitutionalists… we're the ones that keep y'all safe," an Oath Keeper identified only as "John" told reporters Monday night.
Lest anyone be tempted to give the group the benefit of the doubt, we feel it's worth reminding readers that at an Arizona rally in May, Oath Keepers founder Stewart Rhodes accused Senator John McCain of being one such domestic enemy that the group was founded to fight. Rhodes called McCain a "traitor to the Constitution," and said that the senator and Vietnam war veteran should be convicted by a jury of his peers and then "he should be hung by the neck until dead" for his crimes.
In June, Rhodes warned of President Obama's plans to instigate a race war so that he could impose martial law, detonate an "economic neutron bomb," and then "unleash these ISIS cells that are now all over the country."
In short, maintaining peace and order in the name of a sane and coherent philosophy is not really the group's thing.
Image: Oath Keepers founder Stewart Rhodes