Four Hurricanes Likely, Say Noted Storm Forecasters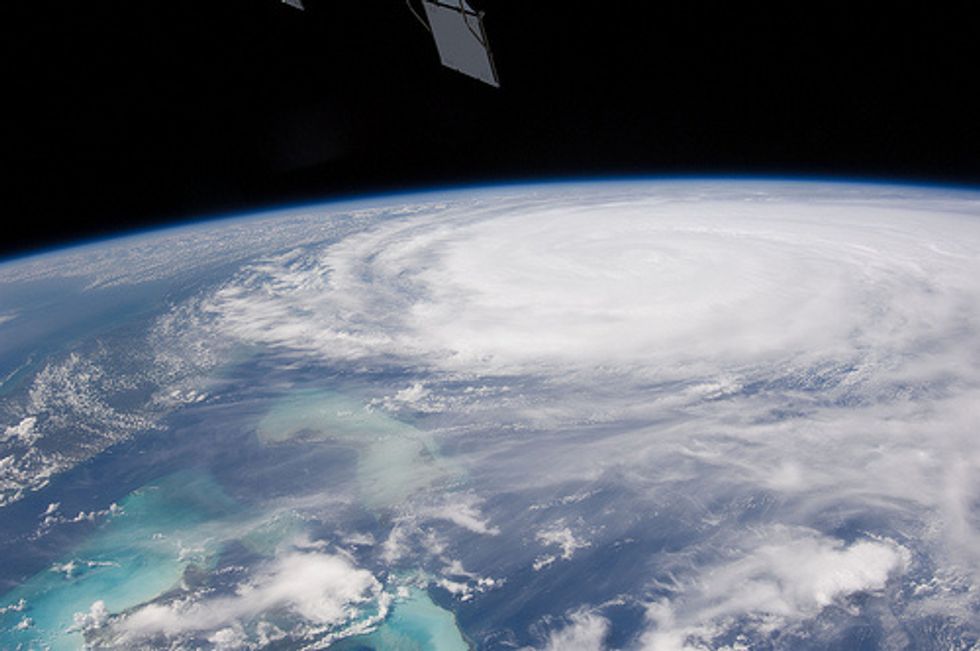 By Ken Kaye, Sun Sentinel
FORT LAUDERDALE, Fla. — Storm prognosticators Phil Klotzbach and William Gray still think this will be a slower than normal storm season — but busier than first predicted.
The Colorado State University climatologists now call for 10 named storms, including four hurricanes, with one of those being major.
In April, they forecast nine named storms, including three hurricanes, one major, with sustained winds greater than 110 mph.
They say El Nino, the atmospheric pattern that suppresses storms, is developing slower than expected and the tropical Atlantic has warmed in recent weeks.
The average season sees 12 names storms, including six hurricanes, three major.
Photo: NASA's Marshall Space Flight Center via Flickr