Fox News Drops Durham Smear After Clinton Hints At 'Actual Malice'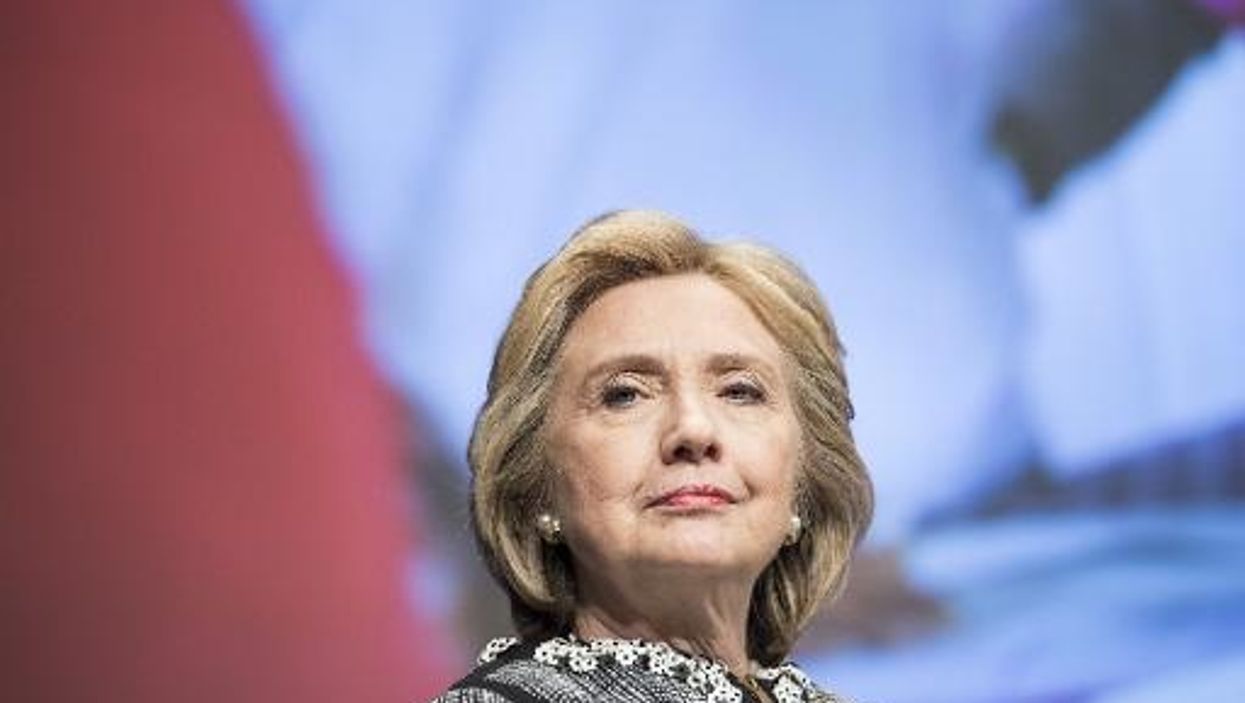 In the days after special counsel John Durham, tasked with investigating the FBI probe into alleged Russian interference in the 2016 presidential election, filed a pretrial motion on February 11, Fox News provided an astounding amount of coverage at a breakneck pace, falsely claiming it proved 2016 Democratic presidential nominee Hillary Clinton spied on the Trump campaign. However, coverage of the story slowed dramatically after Clinton accused the network of "getting awfully close to actual malice" in its reporting.
A Media Matters review of Fox News transcripts found that from February 11 through February 24, 2022, Fox's total coverage of the Durham filing was more than 11 hours over 149 segments. Eighty-five percent of that was before Clinton alleged Fox of "malice"; just 15 percent was after.
Contrary to framing from right-wing media, which generally ranhog wild with the story, Durham's filing alleges that a lawyer linked to the Clinton campaign shared internet traffic data from networks near the White House and Trump Tower with the CIA. The filing does not allege that the data were obtained illegally or that the Clinton campaign directed the effort, nor does it provide evidence that the data were collected after former President Donald Trump was sworn into office.
From February 13, when Fox first mentioned the story, through the 3 p.m. EST hour on February 17, when Clinton commented about the network's coverage approaching "malice," Fox covered the story for 9 hours and 23 minutes total. From then onward through February 20, Fox spent 1 hour and 40 minutes on the story: The network covered it for 5 minutes on February 18, 17 minutes on February 19, and 56 minutes on February 20.
A significant portion of Fox's coverage after Clinton's "malice" comment was on the February 20 edition of Life, Liberty & Levin, where host Mark Levin spent 35 minutes on the Durham investigation and false allegations from Trump that the Obama administration or the Clinton campaign spied on his own. Levin has been making these unsubstantiated accusations for years. Since then, Fox appears to have dropped the subject entirely; there was only a single mention of the story which Trump made during an interview on February 23's The Ingraham Angle.
In between accusing mainstream media of ignoring the story, Fox and other right-wing media's coverage falsely framed the Durham filing as a "bombshell" proving Clinton is a "certified political criminal," and "the real insurrectionist" who "tried to steal the election by spreading misinformation." Meanwhile, Durham attempted todistance himself from right-wing coverage of his filing.
Such pontificating was not relegated to the network's opinion programming; Fox's straight-"news" shows were just as culpable in pushing the false narratives of the Durham filing. Nearly 4 hours of coverage was on so-called "news" shows like The Story with Martha MacCallum (44 minutes), America Reports with John Roberts and Sandra Smith (37), Special Report with Bret Baier (33), and America's Newsroom with Bill Hemmer and Dana Perino (32).
But Fox's opinion shows provided the most coverage with more than 7 hours in total. Leading the pack was the network's premiere weekday morning talk show Fox & Friends with 1 hour and 3 minutes. Following closely behind was Hannity (58 minutes), Fox & Friends First (50), and Fox & Friends Weekend (43).
Clinton's accusation of "actual malice" holds real legal meaning: The 1964 decision in The New York Times v. Sullivan established "actual malice" as the legal threshold to prove defamation of a public figure; 2008 Republican vice-presidential nominee Sarah Palin's defamation lawsuit against The New York Timeshinges on the same legal standard. This wouldn't be the first time Fox found itself in legal hot water for its reporting: Dominion Voting Systems Corp. and Smartmatic aresuing the network for knowingly pushing false information about election fraud.
Methodology
Media Matters searched transcripts in the SnapStream video database for all original programming on Fox News Channel for any of the terms "Durham" (including misspellings), "Special Counsel," or "Clinton" not within close proximity to "Bill" each within close proximity to any of the terms "Trump," "Russia," "Sussmann," "White House," or "server" from February 11, 2022, through February 24, 2022.

We included segments, which we defined as instances when Durham's investigation was the stated topic of discussion or when we found significant discussion of the investigation. We defined significant discussion as instances when two or more speakers in a multitopic segment discussed the investigation with one another. We also included mentions, which we defined as instances when a single speaker discussed the investigation without another speaker engaging with the comment, and teasers, which we defined as instances when the anchor or host promoted a segment about the investigation scheduled to air later in the broadcast. We rounded all times to the nearest minute.
We split Fox programs into "news" and "opinion" sides. We defined "news" programs as those with anchors, such as Bret Baier or Shannon Bream, while we defined "opinion" programs as those with hosts, such as Tucker Carlson or Laura Ingraham, at the helm. We used the designations from each anchor's or host's FoxNews.com author page. We also considered the format of the program; we defined those using a panel format, such as Outnumbered and The Five, as "opinion.
Reprinted with permission from Media Matters