Fox News Ignores Bombshell Story Of McCarthy's Big Lie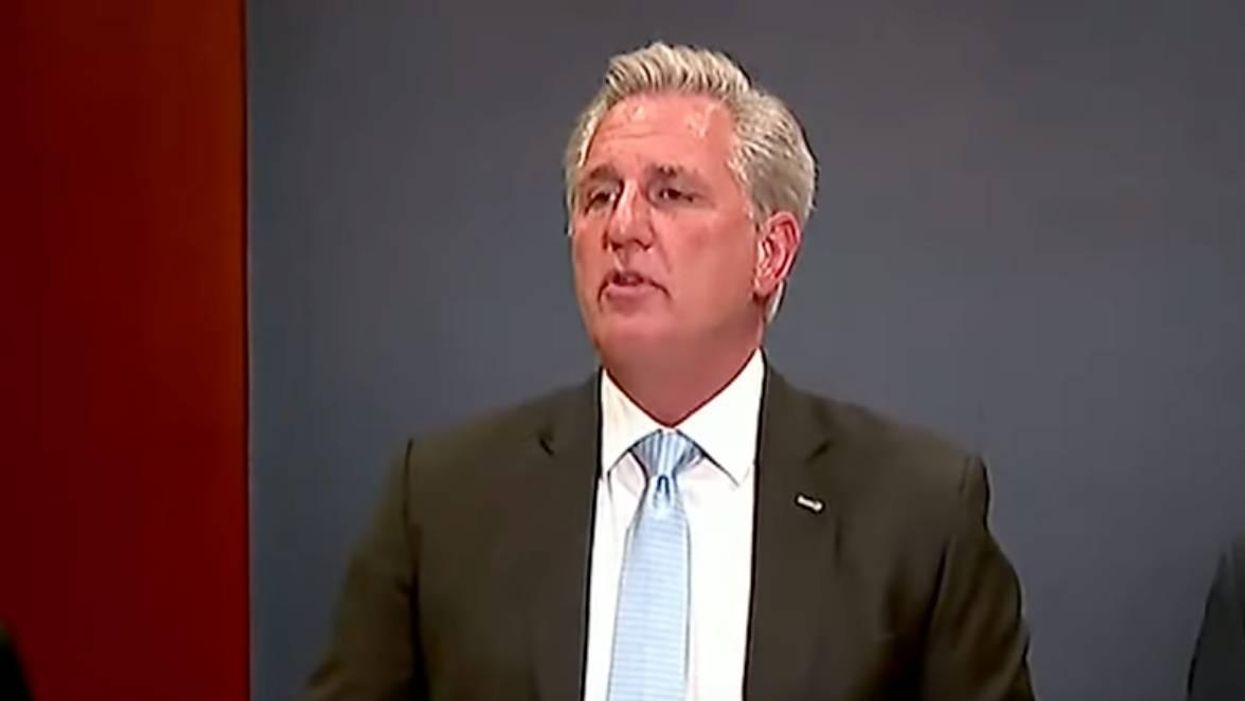 Youtube screenshot
Fox News is ignoring the biggest political story of the day after newly released audio revealed House Minority Leader Kevin McCarthy (R-CA) said he was planning to push for then-President Donald Trump's resignation shortly after Trump's failed coup attempt on January 6, 2021.
The New York Times reported Thursday that in the days following the attack on the Capitol, both McCarthy and Senate Republican Leader Mitch McConnell had privately examined ways for congressional Republicans to join with Democrats in pushing Trump out of politics. McCarthy reportedly told a group of Republican leaders, "I've had it with this guy," and said that he would tell Trump to resign from office rather than be impeached, which he believed had a high likelihood of succeeding. But those same Republican leaders sang a completely different tune in public, opposing the effort to impeach Trump and successfully blocking an indictment in the Senate that would have disqualified him from holding public office ever again. (They have also opposed all efforts to conduct a comprehensive investigation of the coup attempt.)
Printed with permission from MediaMatters.