McCarthy Seeks To Soothe Trump After Embarrassing Audio Surfaces
@next2godwin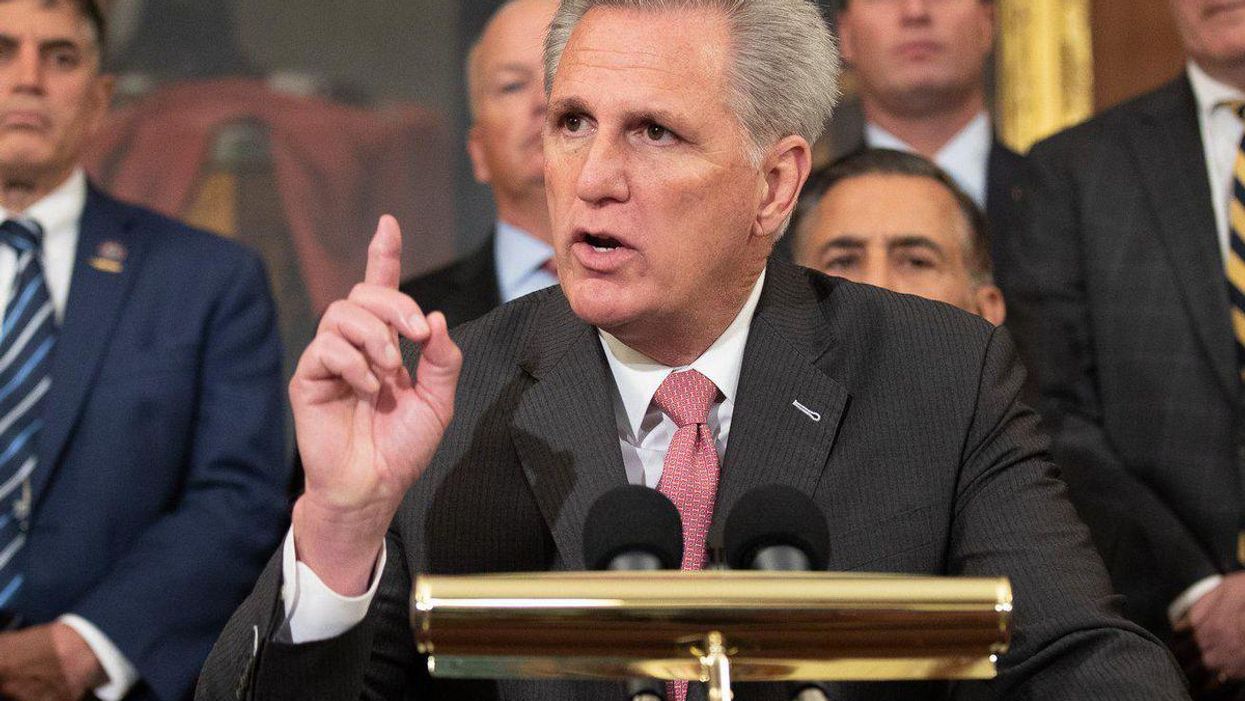 Days after the Jan 6 insurrection, House Minority Leader Kevin McCarthy (R-CA) told top GOP lawmakers in a call that he would ask Trump to resign, according to a newly released audio clip, prompting Trump's allies to question McCarthy's suitability for the top job of House speaker should the Republicans win back control.
The audio contradicts McCarthy's fiery denial of a Thursday New York Times bombshell report about McCarthy's propositions to Republican leaders on how best the party and Trump could handle the fallout.
In the clip, McCarthy spoke about a conversion he had with then-President Trump, where he pressed Trump on whether he bore responsibility for the vile riot that resulted in the death of Capitol law enforcement and the delay of the certification of the 2020 presidential election results.
"Well, let me be very clear to all of you, and I've been very clear to the president — He bears responsibility for his words and actions. No if's, and's or but's. I asked him personally today, 'Does he hold responsibility for what happened? Does he feel bad about what happened?' He told me he does have some responsibility for what happened and he needs to acknowledge that," McCarthy said in a clip that CNN obtained.
The minority leader also expressed concerns that Trump would ask him about getting a pardon from then-Vice President Mke Pence, who would have become president if Trump resigned. "Now, this is one personal fear I have. I do not want to get in any conversation about Pence pardoning," he said in the audio.
Meanwhile, on a separate call the day before, McCarthy had expressed his frustrations with Trump, saying, "I had it with this guy. What he did is unacceptable. Nobody can defend that, and nobody should defend it," according to CNN.
The Washington Post reported Friday that McCarthy had hopped on a call with former President Trump shortly after the audio was released. McCarthy has also spoken to prominent Republicans in a bid to calm stormy waters and prevent a party revolt, according to CNN.
Former President Trump was not angry with McCarthy for his outburst, according to Politico. Instead, he was glad McCarthy didn't follow up on the plan to seek his resignation, a sign of his vice-like grip on the GOP.
Citing anonymous sources, multiple news outlets predict potential party infighting in a closed-door meeting McCarthy will host with Republicans next week. The minority leader will hope to move past this controversy and shore up support in the party.
According to the Washington Post, the House GOP is awaiting a public response from former President Trump on the matter, so they can decide whether or not to continue backing McCarthy as their leader.
Former President Trump didn't comment on the audio in his speech at a Heritage Foundation in Florida on Thursday night.