House Select Panel Subpoenas Five Republicans, Including McCarthy
@kerryeleveld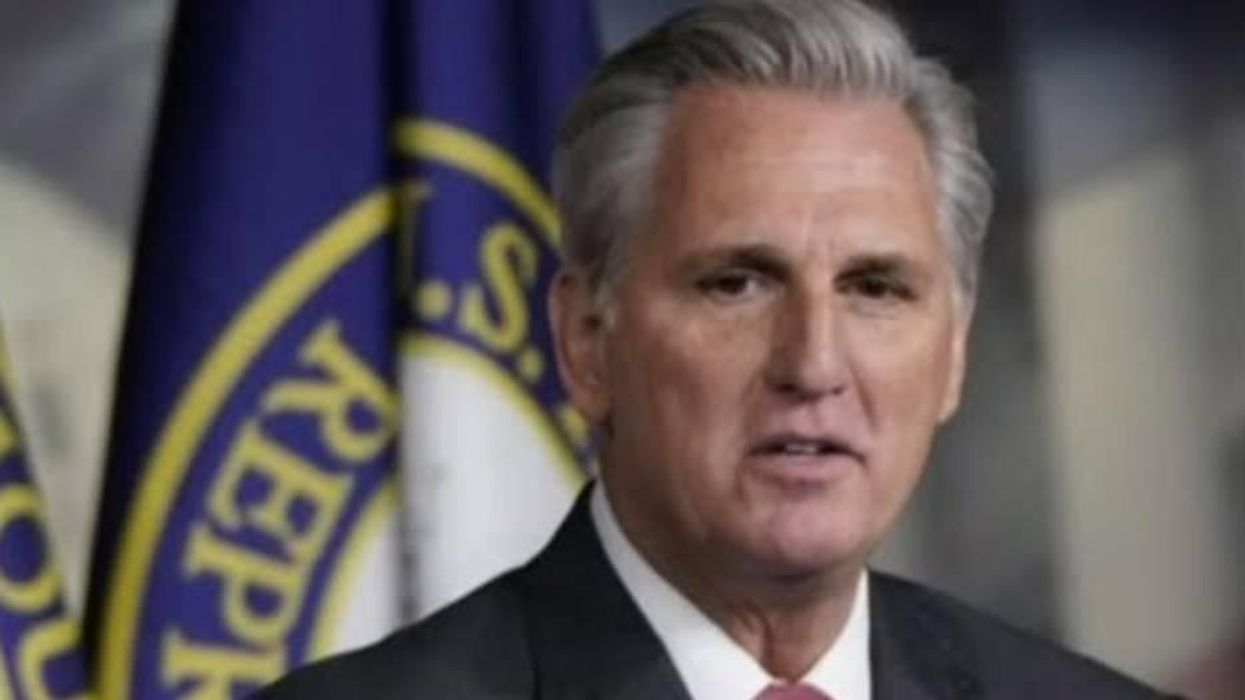 Youtube Screenshot
Remember last year when House GOP Minority Leader Kevin McCarthy suddenly turned against the bipartisan January 6 commission he had deputized one of his own members to negotiate?
Right. Now McCarthy is among five sitting Republican House members who have been subpoenaed by the House Select Committee investigating January 6:
Kevin McCarthy of California
Scott Perry of Pennsylvania
Jim Jordan of Ohio
Andy Biggs of Arizona
Mo Brooks of Alabama
These represent the first publicly known sitting members of Congress to be subpoenaed by the January 6 panel in what is an unprecedented move.
In January, Committee Chair Bennie Thompson of Mississippi sent McCarthy a letter indicating the committee wanted to interview him about his discussions with Donald Trump and other White House staffers surrounding the January 6 insurrection.
McCarthy flatly rejected the invitation, calling it an "abuse of power."
The subpoenaed members—all Trump henchmen—will almost certainly file legal challenges in response.
It's quite a cast of characters: Brooks has bragged about wearing body armor during his speech to the January 6 MAGA crowd; Jordan has had a number of brain malfunctions surrounding his conversations with Trump on January 6 (not to mention some interesting text exchanges with then-White House Chief of Staff Mark Meadows); and McCarthy has recently been heard in recordings with GOP leaders to have discussed invoking the 25th Amendment to remove Trump from office.
Surely that is just the tip of the iceberg, and committee Vice Chair Rep. Liz Cheney of Wyoming likely knew quite a lot about the rest of that iceberg even before the investigation proceeded.
Reprinted with permission from Daily Kos.