#EndorseThis: Trevor Noah Exposes The Hypocrisy Of Fox News
@nationalmemo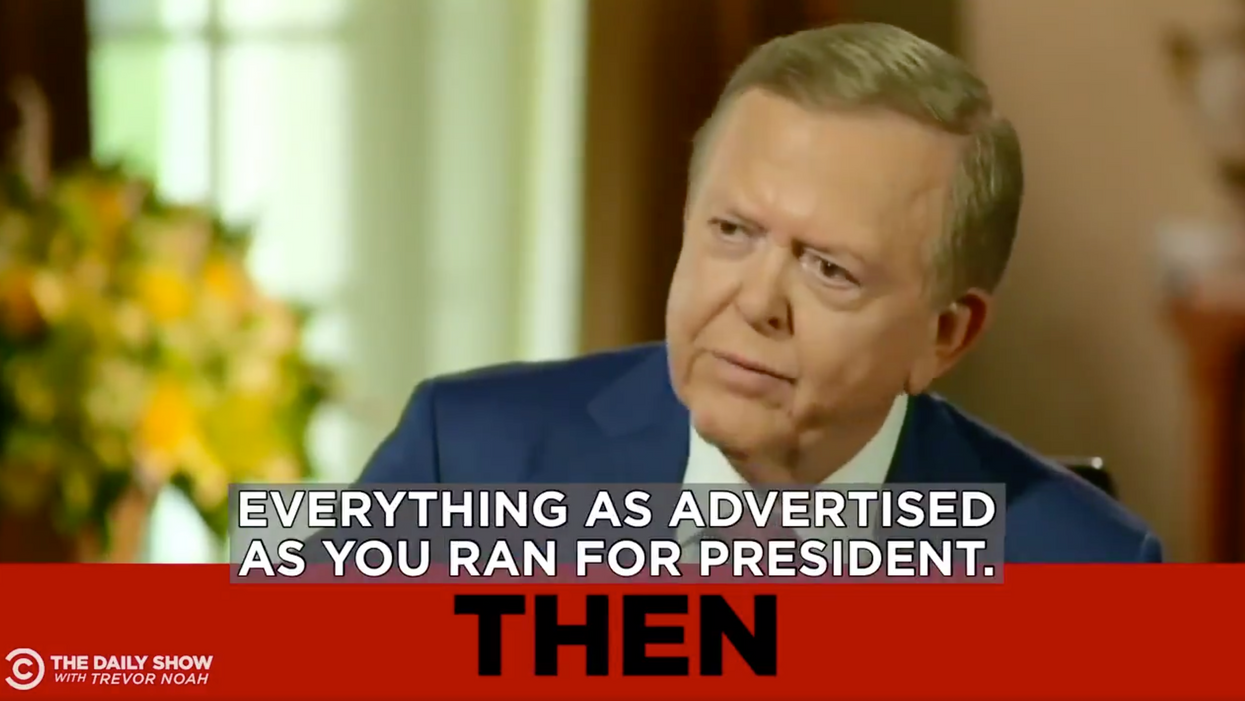 Screenshot from 'The Daily Show with Trevor Noah' Twitter.
Unlike most Americans, the honchos at Fox News are unhappy. They've spent the first days of Joe Biden's presidency complaining -- a lot. While the right-wing media mammoth isn't handling Trump's exit well, they're devoting extra attention to the so-called "national left-wing media" and the "gushing" coverage of the Biden administration.
We can debate the coverage of Biden thus far, but what's not debatable is how eagerly Fox News licked Trump 's boots from day one.

TheDaily Show with Trevor Noah noticed this blatant hypocrisy and wasn't afraid to call them on their bullshit. Watch and you will collapse in laughter watching this scorching "then" and "now" comparison.
FOX NEWS: The media is *fawning over* the president FOX NEWS THE LAST FOUR YEARS: https://t.co/vsuRAA4yMt

— The Daily Show (@The Daily Show) 1611666120.0