#EndorseThis: Trevor Noah Asks Why Republicans Give Biden 'S**t' Over Unity
@nationalmemo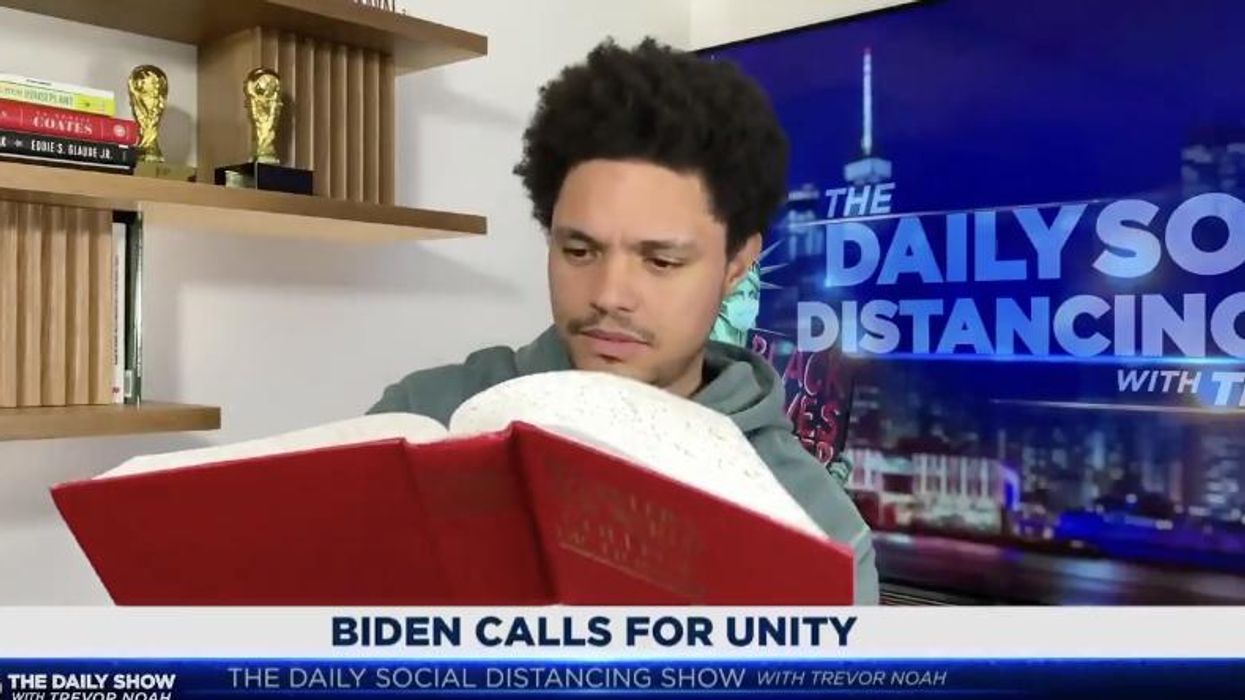 Screenshot from the 'Daily Show with Trevor Noah'
What is unity? Apparently, Republicans think it means President Biden and Congressional Democrats dumping their policy agenda to become...Republicans. But that's not what unity is -- as Trevor Noah discovered when he looked it up in Webster's.
Trevor sees the comedy in Republicans who now demand "unity" after voting against Biden's certification on Jan. 6 --- even after the deadly Capitol riot. You have to wonder how they can look in the mirror.
But when have Republicans ever worried about hypocrisy? No matter, they're a lot more amusing this way. Click and laugh.
Biden Calls for Unity & A GOP Rep Calls for Dems to Be Executed | The Daily Social Distancing Showwww.youtube.com