#EndorseThis: Trevor Noah Trolls White People For Calling 911 Out Of Racism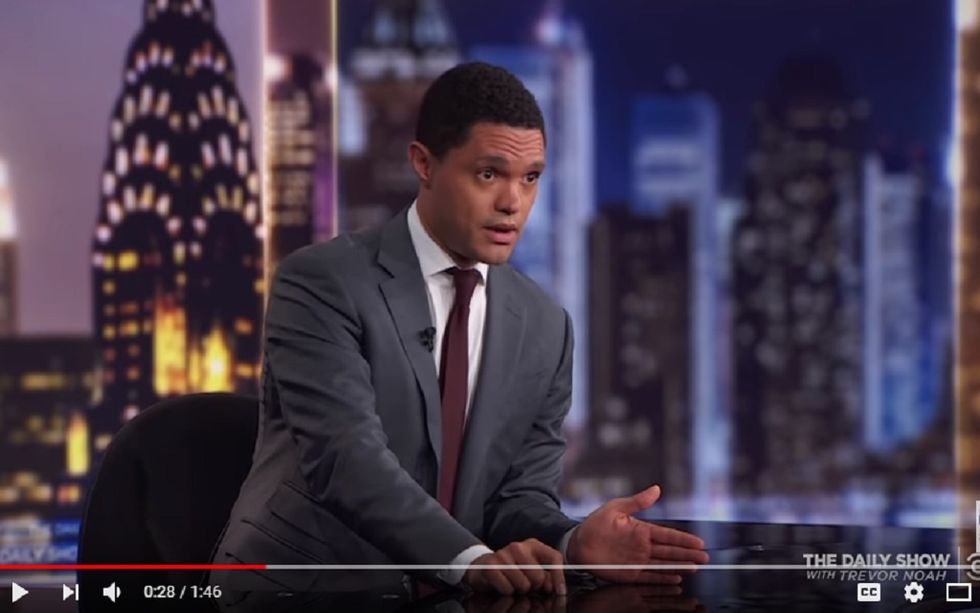 On Tuesday's episode of The Daily Show, Trevor Noah spent some time going through White House Chief of Staff John Kelly's problematic views on immigration. Kelly says some of the right things when asked about undocumented Americans. But his statements degrading the families who cross the border illegally betray an insensitivity to ingrained racism.
Perhaps Noah had such bad juju in the front of his mind during commercial breaks. In today's web-exclusive clip, the comic engages his audience about another troubling trend – whites calling 911 on peaceful people of color. It happened again a few days ago at Lake Merritt in Oakland, when an anonymous white woman called the emergency police hotline to accost a black family for simply grilling food on the bank. Days later, locals are holding anti-racism dance parties and cookouts at the lake, and the scowling woman has become the most popular meme subject since the "on a date and looking at another girl" guy.
Calling 911 with minor complaints is an epidemic, even when racist motives are not in play. Noah invents a counter-strategy that is so simple, funny, and full of common sense, you'll feel obtuse not to have thought of it first.
Play button? She say she are the play button.