Fox News: Other Networks Should Promote Trump Just Like We Do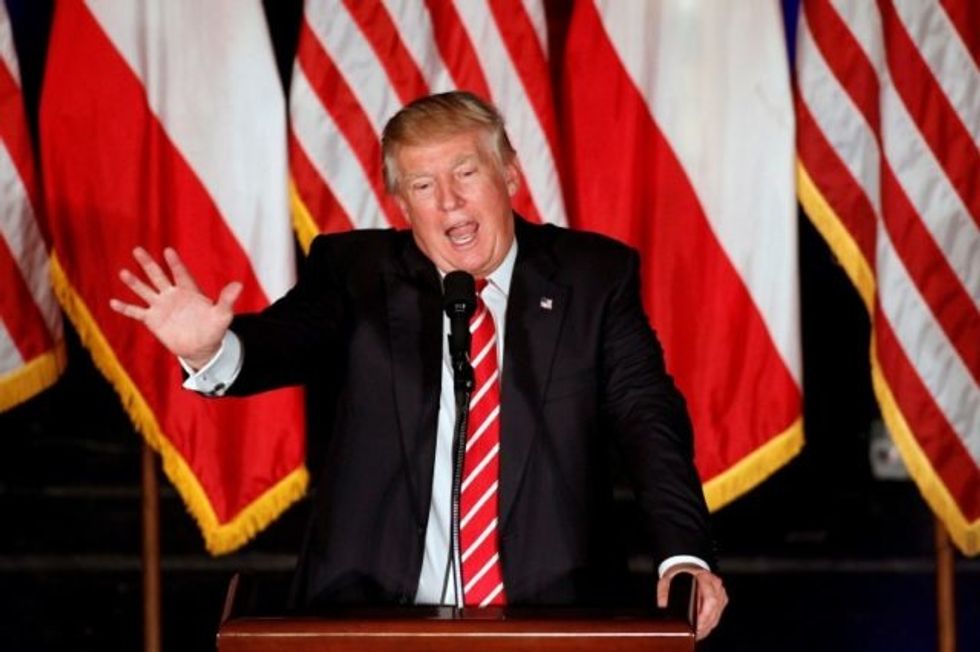 Reprinted with permission from Shareblue.
Fox News lashed out at other cable news networks Wednesday night for not devoting airtime to cover Trump's campaign rally live on primetime television.
The rally, held in Duluth, Minnesota, was exactly what one would expect of a Trump rally — meaning that it was nothing but propaganda aimed at boosting Trump's public image and distracting from the dumpster fire of racism and incompetence that has consumed his presidency.
But Fox News — the unofficial propaganda arm of the Trump White House — apparently thinks those other networks did a disservice by not devoting sufficient airtime to Trump's lies and petty insults.
Throughout Fox News' coverage of the event, the quasi-state media platform used a chyron to make sure its viewers knew that other networks weren't giving free airtime to Trump.
"TRUMP RALLY LIVE & ONLY ON FOX NEWS," the chyron said. "OTHER NETWORKS IGNORE PRESIDENTIAL RALLY."
Fox News's banner right now basically praising Fox News for carrying the President's rally pic.twitter.com/WaIJBRUNDm

— Brian Ries (@moneyries) June 21, 2018
Despite what Fox News claimed, other networks didn't "ignore" the rally — they simply chose not devote hours of primetime coverage to the campaign rally.
Fox News and Fox Business Network were the only cable news channels that aired the rally in its entirety.
Trump paid the network back for airing his propaganda by sharing a link to Fox News' coverage of the event with his 53 million Twitter followers.
During the event, Trump also repeated his familiar routine of lashing out at other news networks and calling the media "fake news" while reveling in the crowd's angry chants of "CNN sucks!"
The rally took place just hours after Trump staged an elaborate photo op to make it look like he was doing something to end his administration's cruel decision to separate families crossing the border together.
Despite claiming that he cares about the kids who were separated from their parents thanks to his own policy, Trump failed to even mention those children during Wednesday night's rally — though he did make time to lash out at the media for paying attention to their plight.
Of course, Fox News wasn't among the media outlets targeted by Trump's rage — likely because they were the only major TV network that actually defended Trump's indefensible policy of tearing children away from their families and putting them in cages.
Published with permission of The American Independent.