Fox News Said FBI Should Have Issued Subpoena To Trump -- But It Did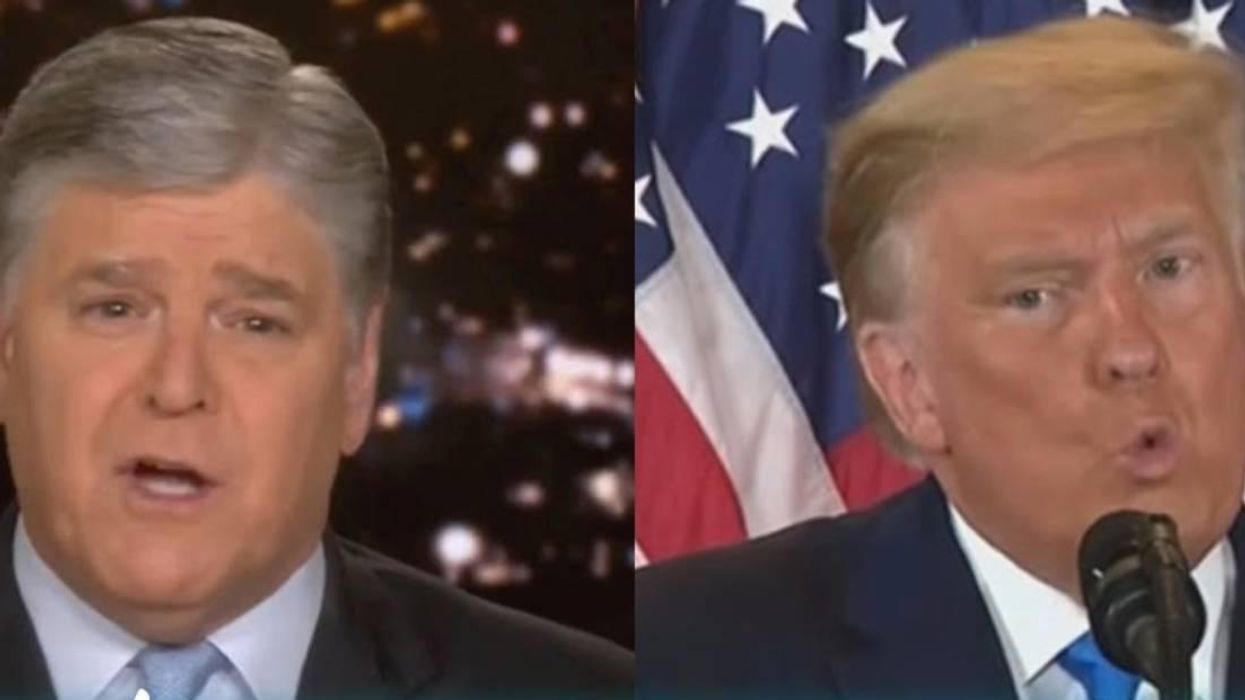 Youtube Screenshot
Fox News personalities have repeatedly denounced Monday's FBI execution of a search warrant at Donald Trump's Mar-a-Lago residence by claiming that the agency should instead have subpoenaed the documents the former president illegally took from the White House, which the bureau was reportedly seeking. In their telling, Trump is a naif who may have accidentally taken some documents he should not have, but sending federal agents to seize the documents is a massive escalation which revealed that President Joe Biden's administration is targeting a political opponent for partisan gain.
"All they needed to do was issue a simple subpoena, and that would have mandated that if there's anything left, you turn it over," Sean Hannity asserted on his radio show on Wednesday.
"If Trump is not allowed to keep all this stuff, fine," host Jesse Watters said on Fox that night. "Get a subpoena, he will give it back. It's not like Trump won't cooperate."
There's just one problem. Trump previously did get a subpoena seeking the documents, according to a new report, and the FBI only escalated to asking a judge for a search warrant after it became clear that Trump would not, in fact, cooperate.
The New York Times reported on Thursday:
Former President Donald J. Trump received a subpoena this spring in search of documents that federal investigators believed he had failed to turn over earlier in the year, when he returned boxes of material he had improperly taken with him upon moving out of the White House, three people familiar with the matter said.
The existence of the subpoena helps to flesh out the sequence of events that led to the search of Mr. Trump's Florida home on Monday by F.B.I. agents seeking classified material they believed might still be there, even after efforts by the National Archives and the Justice Department to ensure that it had been returned.
While Fox is trying to defend Trump by suggesting that the FBI search came out of the blue, the timeline of events suggests the government continued escalating its investigative methods because it believed Trump continued to illegally retain documents that were "so sensitive in nature, and related to national security, that the Justice Department had to act."
The National Archives first reached out to Trump's team about missing White House documents in May 2021 and spent months negotiating their voluntary return.
In January 2022, the agency was finally able to recover 15 boxes of White House documents from Mar-a-Lago. In February, it informed the Justice Department that it had determined some of the records were classified.
Then in the spring, a grand jury issued a subpoena seeking documents that were still at Trump's residence.
On Monday, two months after the subpoena was issued, the FBI sent in agents to get the documents.
Here are some more Fox pundits who said the government should have gotten a subpoena for the documents rather than sending the FBI to get them.
It was already laughable for the outlet to accuse others of excessive escalation while responding to a court-ordered search by calling it a historic "attack on this republic" by "lawless" "Gestapo"-like agents who are "at war with the American people." It also turns out to be false.
Reprinted with permission from Media Matters.