Trump Spokeswoman Says Murdoch And Fox Aim To 'Damage' Him (VIDEO)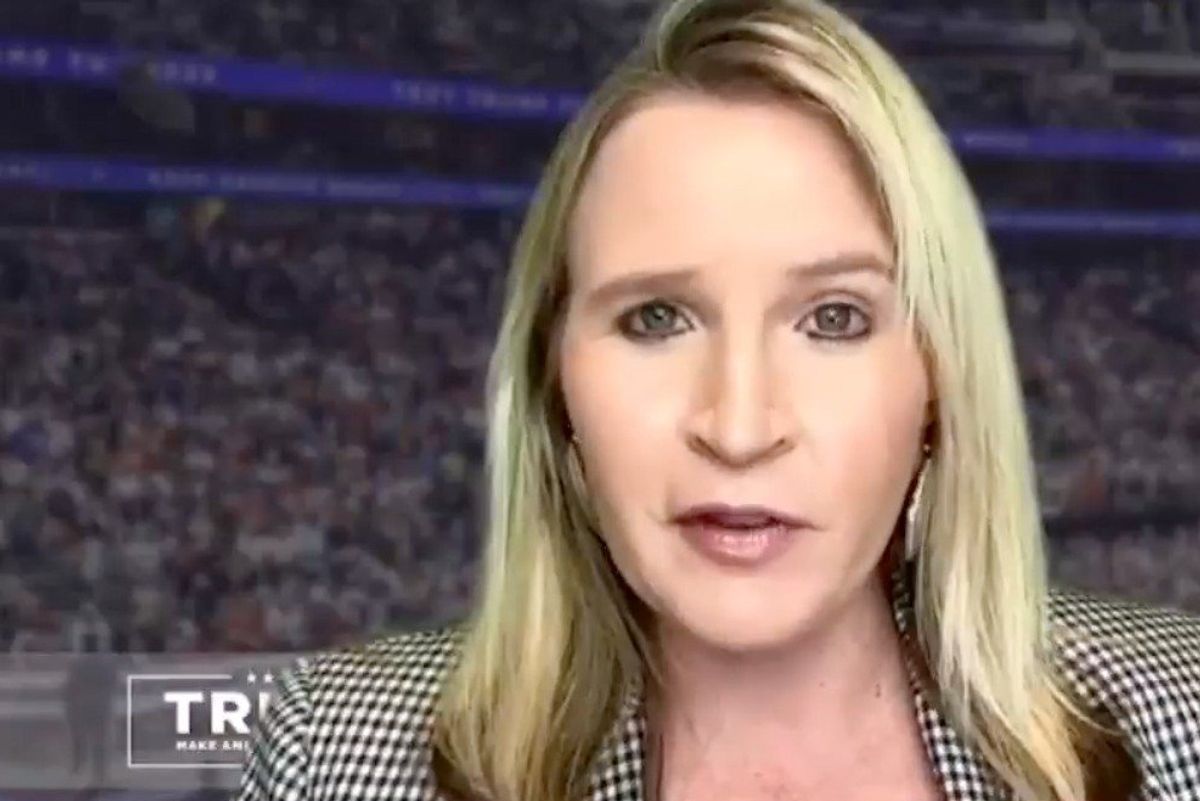 Fox News is hosting the first Republican presidential debate on August 23, and former President Donald Trump has yet to agree to participate, defying the Fox hosts who are pushing him to . This follows Trump telling Reuters recently that Fox is a "hostile network" and that he is considering offers to counterprogram the debate. This comes as reports indicate that the Murdochs have soured on Flordia Gov. Ron DeSantis and instead are turning their attention to Virginia Gov. Glenn Youngkin; mentions of Youngkin have spiked on Fox lately as hosts have touted Youngkin and encouraged him to jump in the race. Additionally, mentions of Robert F. Kennedy Jr. are crowding out opportunities for others on the network.
Meanwhile, Newsmax personalities are urging the former president to appear on their network instead ; others in right-wing media are broadly understanding of Trump's inclination to skip the debate. Gabriel Sherman has also reported that Tucker Carlson may book Trump to counterprogram the debate.
Amid this, Trump spokesperson Liz Harrington appeared on Steve Bannon's War Room and agreed with Bannon that the Murdochs and Fox were trying to take out Trump; she additionally called Fox a "fake news network" and noted that viewers are "fleeing" in favor of independent outlets.
STEVE BANNON (HOST): He just put out a tweet about, or Truth Social, about the debate. And he took a poll at the debate at the time that was happening. Now he's saying he may watch for VP candidates. I want to make sure President Trump knows that Robert F. Kennedy, Jr., and Kari Lake will not be on that stage. I don't know if it's – I don't know if it's going to be a really productive thing to watch if it is for VPs.
But is President Trump now coming? Do you agree that Murdoch's trying to set a trap for Trump over at Fox and all he cares about is whether it's Tim Scott or Youngkin or – or you pick them. All they want to do is damage President Trump. Maam?
LIZ HARRINGTON (TRUMP SPOKESPERSON): It's obvious, but it's not working. And it didn't work in 2016. And the people have learned a heck of a lot since then. They know what's going on. And look, he poured, what, over a million dollars into Ron DeSantis pockets for his book deal. How's that working out for him?
I mean, they've already moved on basically over there at that fake news network. So, look, it's not working and people are fleeing that station. They've gone to alternative media. They go directly to the source. They go to the truth. That's why they're thousands of people breaking records in Erie, Pennsylvania. They're watching directly on our livestreams, RSBN, Real America's voice, all of these different outlets. That's what they're going to. So they think that it's still business as usual. They think that they still have the power. They don't. The people have the power. And the people are fully behind President Trump.
Reprinted with permission from Media Matters .