Disbarment Pending: Karma Finds Rudy Giuliani Again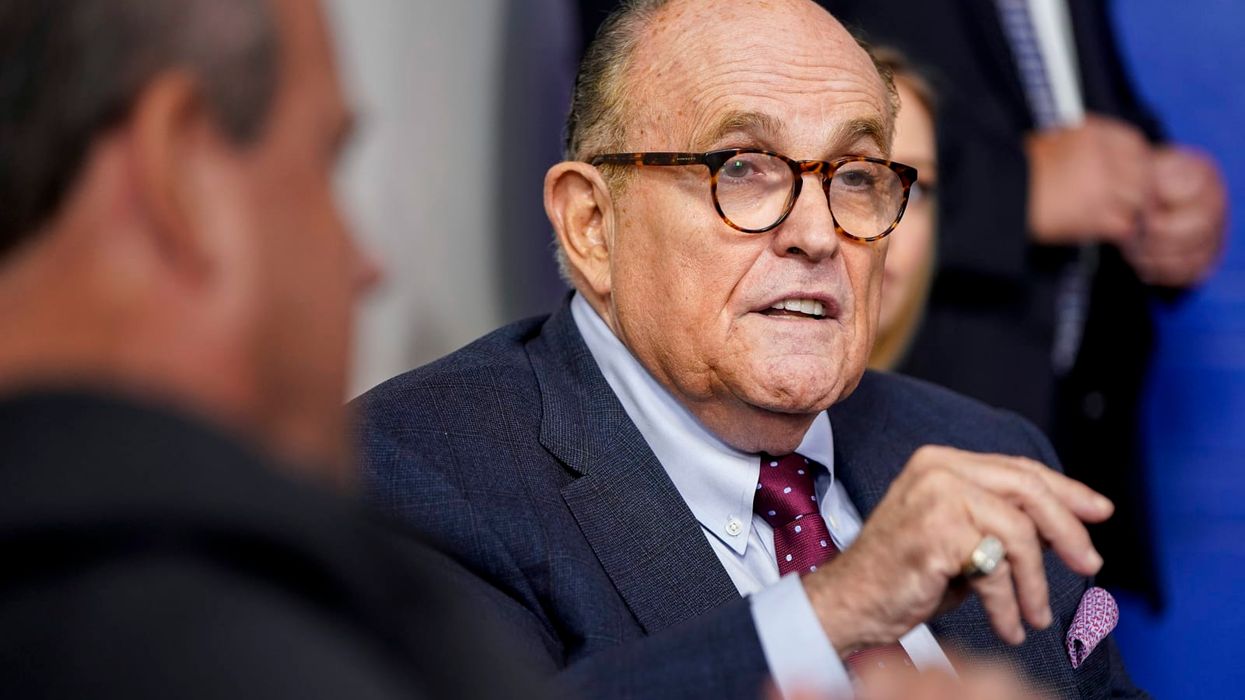 The way Buddhism describes the spiritual concept known as "karma" is much like what modern parents call "consequences" when admonishing their children. It is the principle that says an individual's intentions and actions must inevitably influence that person's future.
Now karma appears to have found Rudy Giuliani, who is again on the brink of disbarment, this time in the District of Columbia.
The bar association's disciplinary committee in the nation's capital, like a similar panel in New York that suspended Giuliani's law license there two years ago, has found that he must be accountable for his attempts to overturn the 2020 election in favor of his client, former President Donald Trump. After months of painstaking investigation and weeks of testimony from the former New York mayor, his associates and advocates, the verdict is clear.
Giuliani knowingly misled the courts and the public on multiple occasions. He intentionally filed false claims about voter fraud in several states as he sought to throw out hundreds of thousands of votes. He brazenly claimed to possess copious evidence of that alleged fraud and then, when caught short, insisted that he didn't have time to collect the proof.
These offenses erased whatever good he achieved in his heralded record as prosecutor and politician. In the words of the bar panel's 38-page decision, released late on July 7, his "misconduct here sadly transcends all his past accomplishments. "It was unparalleled in its destructive purpose and effect. He sought to disrupt a presidential election and persists in his refusal to acknowledge the wrong he has done."
What Giuliani did by participating in Trump's attempted coup was not merely the violation of some abstract court doctrine that matters only to other lawyers. While it is the bar meting out his punishment, in this instance, his conduct was an offense against the constitutional republic that nurtured him and his fellow citizens.
"The right to vote is the essence of a democratic society," the decision noted, and his "frivolous lawsuit" to undo the presidential election "attempted unjustifiably and without precedent to disenfranchise hundreds of thousands of Pennsylvania voters, and ultimately sought to undermine the results of the 2020 presidential election. He claimed massive election fraud but had no evidence of it. By prosecuting that destructive case Mr. Giuliani, a sworn officer of the Court, forfeited his right to practice law. He should be disbarred."
Nobody who has known Giuliani since the salad days of his career can be surprised by his ongoing attempt to bluster his way past these charges. He has rarely if ever accepted responsibility for the damage he caused, but this time at least, he may be held accountable for that overweening attitude.
In its scathing review, the bar panel notes that "Mr. Giuliani has not acknowledged or accepted responsibility for his misconduct. To the contrary, he has declared his indignation (he is 'shocked and offended') over being subjected to the disciplinary process." Instead, Giuliani suggested "merely an informal admonition or reprimand" as an appropriate sanction.
Citing this "intransigence," the panel declares that he must be fully punished, both to deter him and others from pursuing similar acts and to restore public confidence. And their argument is damning.
"Mr. Giuliani's effort to undermine the integrity of the 2020 presidential election has helped destabilize our democracy. His malicious and meritless claims have done lasting damage and are antagonistic to the oath to 'support the Constitution of the United States of America' that he swore when he was admitted to the Bar" — and when he joined the Justice Department as a young attorney.
The nation's bar associations are clearing away the stench left by Giuliani and his fellow conspirators. Lin Wood, another addled Trump advocate, has surrendered his law license in Georgia. John Eastman, the law professor who mounted the "fake electors" scheme, may soon suffer the same fate in California.
But worse may yet await those who betrayed their oath and their country in pursuit of Trump's authoritarian schemes. Giuliani has testified before the special counsel investigating the attempted Jan. 6 coup. His pending disbarments are a reminder that the walls are closing in on him.
Sadly, he is now in the same position as the perps he once chased: He can agree to tell the truth, or he can go to prison, perhaps for the rest of his life. His reputation is already gone forever.
Joe Conason is the founder and editor-in-chief of The National Memo. He is also editor-at-large of Type Investigations and was formerly executive editor of The New York Observer.
Reprinted with permission from Creators.