Giuliani Deposition Reveals Damning Admission About Trump's Election Case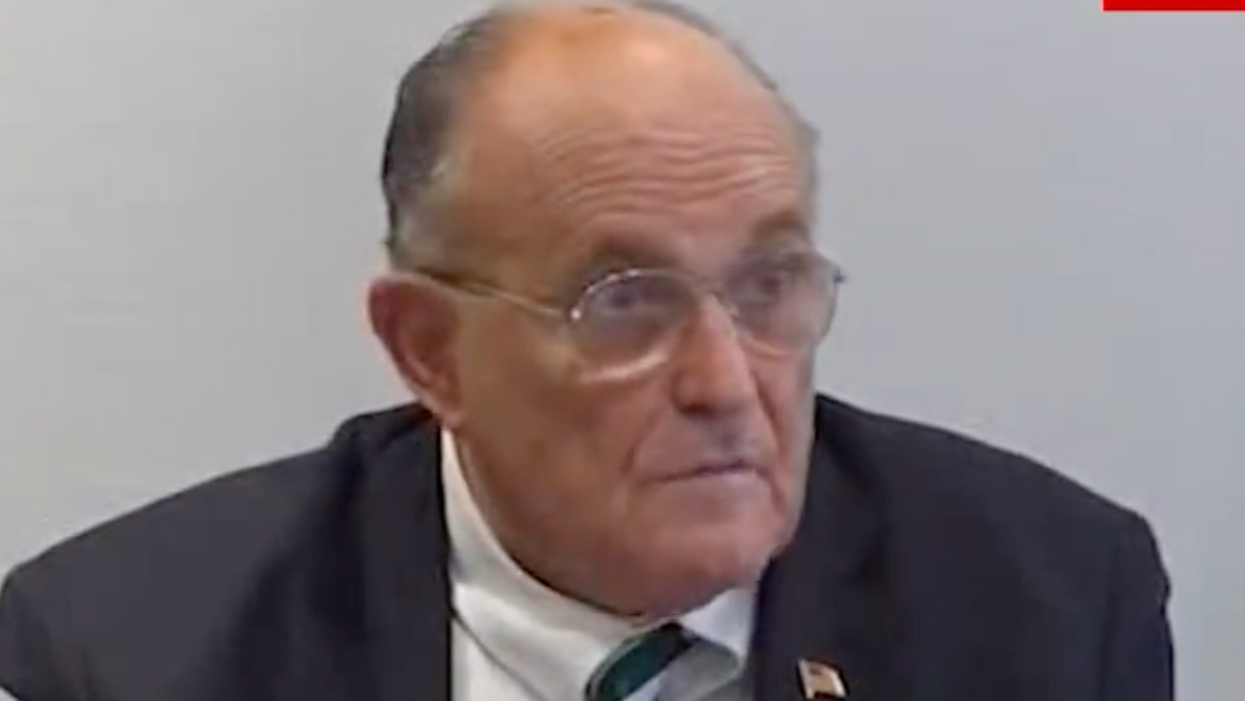 Former mayor of New York Rudy Giuliani is in the hot seat after insisting he "didn't have the time" to investigate election fraud claims pertaining to his client and friend Donald J. Trump before making baseless public statements.
In a new video obtained by CNN, the 77-year-old further deflected his involvement with election interference, saying that "sometimes I go and look myself when stuff comes up. This time I didn't have the time to do it."
He added, "It's not my job, in a fast-moving case, to go out and investigate every piece of evidence that was given to me. Otherwise, you're never going to write a story. You'll never come to a conclusion."
The video is from Giuliani's deposition in a defamation lawsuit filed by former Dominion Voting Systems executive Eric Coomer.
Giuliani continued in the damning deposition, "We had a report that the heads of Dominion and Smartmatic, somewhere in the mid-tweens, you know 2013, 2014, whatever, went down to Venezuela for a get-to-know meeting with [President Nicolás] Maduro so they could demonstrate to Maduro the kind of vote fixing they did for [former President Hugo] Chavez."
According to court records reviewed by CNN last month, Giuliani spent less than an hour reviewing allegations that Coomer was part of a plot to rig the election before publicly making those claims at a November news conference.
"Rudy's justification for spreading sputum is that everybody does it," CNN anchor Chris Cuomo shared on his show Thursday night. "So what we have here is a battle to the bottom. What does that mean for where we're all headed?"
Watch the video below.
CNN obtained exclusive video that shows Trump adviser Rudy Giuliani, attorney Sidney Powell and others being deposed about their election lies.pic.twitter.com/RhK7CtMfZN

— Cuomo Prime Time (@Cuomo Prime Time) 1636078751