GOP Congressional Hopeful: ENDA Is Equivalent To 'Segregation Laws'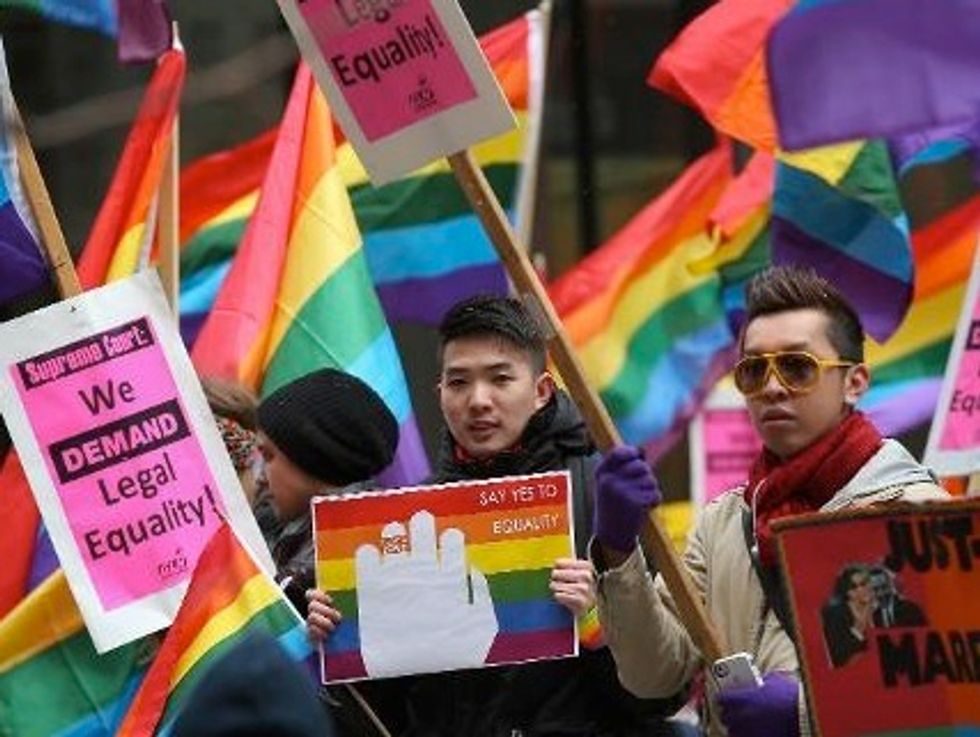 Cresent Hardy, a congressional candidate in Nevada, is the latest Republican to try to appeal to voters beyond the GOP's increasingly narrow base. And like most of his counterparts who braved the uncharted waters before him, Hardy failed — miserably.
Speaking to a reporter from the Las Vegas Sun about the Employment Non-Discrimination Act (ENDA) on Tuesday, Hardy evoked the struggles of the civil rights movement. "When we create classes, we create that same separation that we're trying to unfold somehow," Hardy said. "By continuing to create these laws that are what I call segregation laws, it puts one class of a person over another. We are creating classes of people through these laws."
Ironically, ENDA would make it illegal to discriminate against employees because of their sexual orientation, effectively ending the de facto segregation that exists in the U.S. workplace.
The bill has passed the Senate, but Speaker John Boehner (R-OH) has refused to bring the bill to a vote in the House.
Polls show support for ENDA is so widespread that a majority of voters in every single congressional district in the country support laws that bar workplace discrimination based on sexual orientation. Furthermore, for many lawmakers and voters, the fight for equal rights for the LGBT community is the defining civil rights issue of the time. In fact, as the Human Rights Campaign (HRC) points out, ENDA is based on landmark civil rights legislation passed in the 1960s. HRC writes on its website: "ENDA simply affords to all Americans basic employment protection from discrimination based on irrational prejudice. The bill is closely modeled on existing civil rights laws, including Title VII of the Civil Rights Act of 1964 and the Americans with Disabilities Act."
And to completely debunk Hardy's theory that ENDA would somehow serve as a "segregation" law, HRC writes: "ENDA extends fair employment practices — not special rights — to gay, lesbian, bisexual and transgender people."
Hardy faces a primary challenge from Tea Party favorite Niger Innis, who is convinced he has significant support among voters in the district to beat Democratic incumbent Steven Horsford. "I know I'm going to have some appeal here and also in North Las Vegas. I believe I'm the only candidate in this race who can put together a true coalition to beat Steven Horsford," Innis told theReno Gazette Journal last week.
It likely won't matter who challenges Rep. Horsford in the election: The Rothenberg Political Reportcurrently describes the district as "safe Democrat."
AFP Photo/Scott Olson