GOP Congressman: House 'Probably Could' Impeach Obama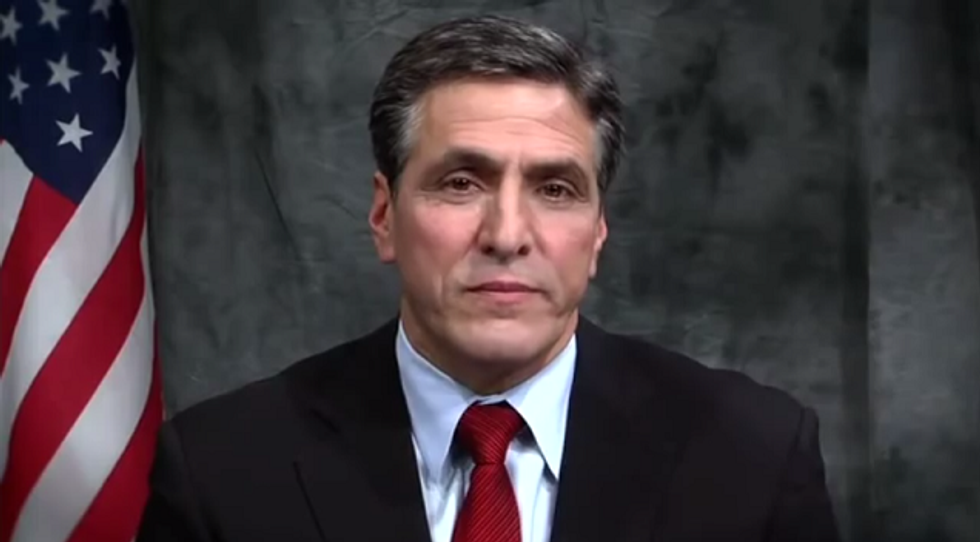 The House of Representatives seems unable to pass much these days — popular legislation on immigration reform and ending workplace discrimination are still languishing without a vote, and Speaker John Boehner (R-OH) would rather kill himself than join the 71 percent of Americans who support a federal minimum wage hike — but at least one idea could still bring the Republican majority together: impeaching President Obama.
That's according to Rep. Lou Barletta (R-PA), who said Monday that a vote to impeach the president "probably could" pass the lower chamber.
"He's just absolutely ignoring the Constitution, and ignoring the laws, and ignoring the checks and balances," Rep. Barletta said during an appearance on the Gary Sutton radio show. "The problem is, you know, what do you do? For those that say impeach him for breaking the laws or bypassing the laws. Could that pass in the House? It probably, it probably could. Is the majority the American people in favor of impeaching the president? I'm not sure."
Audio of Barletta's comments is below, via BuzzFeed:
Barletta is not the first House Republican to suggest that the GOP majority could impeach President Obama. In August, Rep. Blake Farenthold (R-TX) told his constituents that "you could probably get the votes in the House of Representatives to do it," although like Barletta he acknowledged that it would ultimately be a fruitless effort.
Several Republican senators, such as Tom Coburn (R-OK), Ted Cruz (R-TX), and Lindsey Graham (R-SC) have also flirted with the "I-word" — but, given the Democratic majority in the Senate, their efforts would likely be laughed out of Congress.
Screenshot: Lou Barletta/YouTube
Want more political news and analysis? Sign up for our daily email newsletter!