GOP Fears Weak Online Fundraising Jeopardizes Senate Majority
@alexvhenderson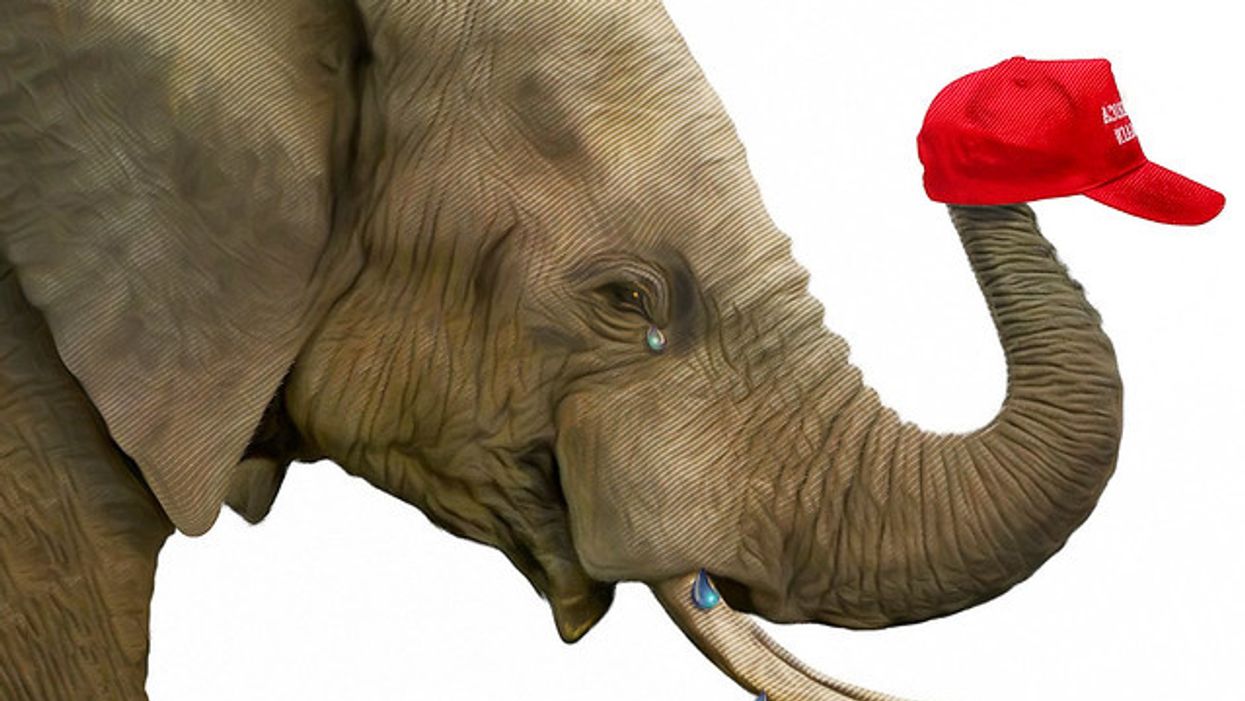 Photo by Marvin Moose
Reprinted with permission from Alternet
A true blue wave in November would not only include former Vice President Joe Biden defeating President Donald Trump, but Democrats retaking the U.S. Senate, expanding their majority in the House of Representatives, and winning victories in state races. None of that is guaranteed to happen, but according to an article by Elena Schneider, James Arkin and Ally Mutnick in Politico, some Republican activists are worried that when it comes to U.S. Senate races and online fundraising, the GOP is falling short.
"The money guarantees Democrats nothing heading into November 2020," Schneider, Arkin and Mutnick explain. "But with President Donald Trump's poll numbers sagging and more GOP-held Senate races looking competitive, the intensity of Democrats' online fundraising is close to erasing the financial advantage incumbent senators usually enjoy. That's making it harder to bend their campaigns away from the national trend lines — and helping Democrats' odds of flipping the Senate."
---
Similarly, Kevin McLaughlin — executive director of the National Republican Senatorial Committee — told Politico, "Some GOP Senate candidates have made great strides online, but we're still light years away from where we need to be as a party. 2020 should serve as a canary in the coal mine to anyone on the ballot in 2022 and beyond. They have a simple choice: adapt immediately or find a new job. We have better resources than Democrats, but they don't do any good if no one uses them."
Corry Bliss, executive director of Congressional Leadership Fund (a Republican super PAC), is sounding the alarm as well. Bliss told Politico that Democrats "are better at online fundraising than we are — period."
While Democrats have the fundraising platform, ActBlue, Republicans have a similar fundraising platform of their own: WinRed. But according to Schneider, Arkin and Mutnick, GOP strategists and donors are worried that GOP campaigns aren't doing enough to take advantage of WinRed and other fundraising tools.
Eric Wilson, a GOP consultant known for his work with Sen. Marco Rubio of Florida, told Politico that Republicans are dropping the ball in terms of campaigning and fundraising. According to Wilson, "It's a slow-moving train wreck. The warning signs are flashing right now, and they're ignoring it."
At an NRSC event in June, the Politico journalists report, Republican activists presented a slideshow and noted that during 2020's first quarter, Republican senatorial candidates trailed their Democratic counterparts by $30 million collectively.
In order to win back the Senate in November, Democrats will need to maintain all of the seats they are defending and flip at least four GOP-held seats. Sen. Doug Jones of Alabama is considered the most vulnerable incumbent Democratic senator, while vulnerable incumbent GOP senators include Maine's Susan Collins, Arizona's Martha McSally, Colorado's Cory Gardner, Iowa's Joni Ernst and North Carolina's Thom Tillis.