GOP House Caucus Gearing Up For Post-Blowout Civil War
@kerryeleveld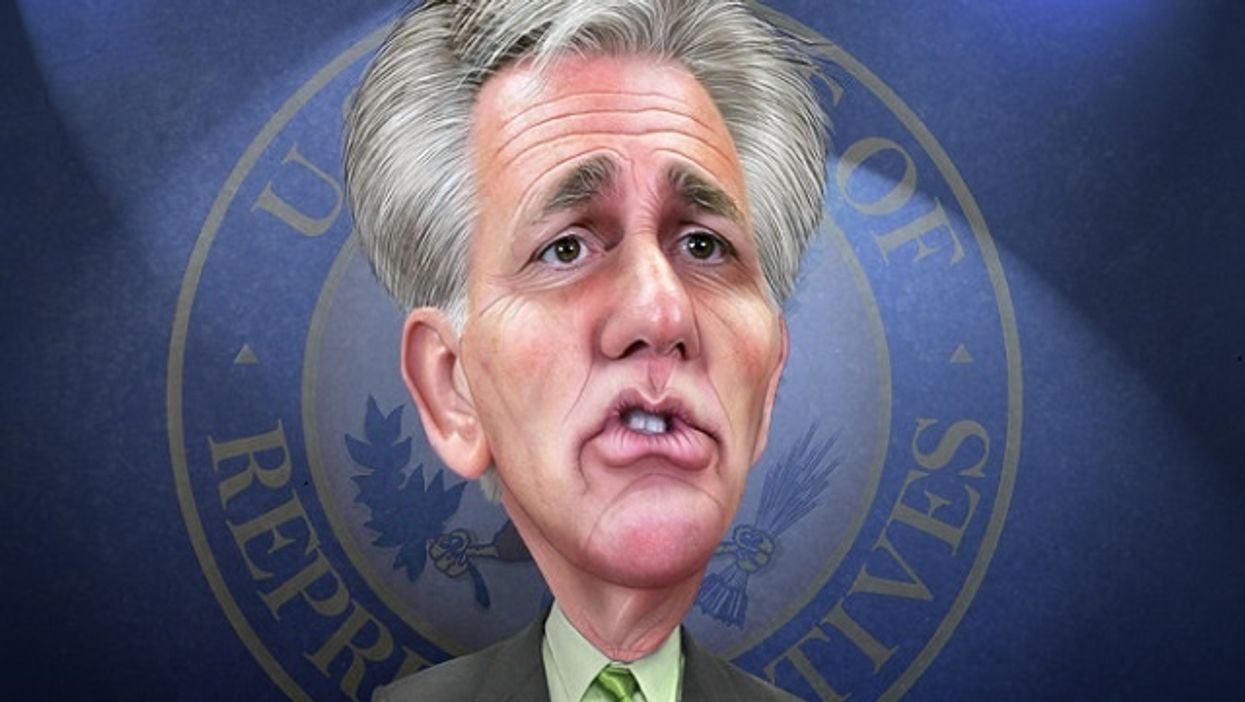 Reprinted with permission from DailyKos
The very real possibility that House Republicans lose rather than gain seats in November already has the minority caucus drawing the battle lines for an epic leadership fight.
"If Trump loses, there's gonna be a mad scramble if we're in the minority," one Republican lawmaker told Politico. "There's people seeing this as an opportunity. … I think it's gonna be a real fight."
---
Let's be clear, if Trump loses, House Republicans will undoubtedly be in the minority—in fact, they almost surely will no matter who wins the White House. But the main point here is that the House leadership team—Minority Leader Kevin McCarthy, Minority Whip Steve Scalise, and GOP Conference Chairwoman Liz Cheney—is already inspiring very little loyalty within their caucus.
And as long as we're in real-talk mode, it's been a horrific, backbiting mess of a caucus for over a decade, laying waste to whatever legacy might have been possible for GOP Speakers Paul Ryan and John Boehner. Just keeping the government's lights on alone was a monumental effort under their leadership of the House.
Those jockeying for position in the future loser caucus include Florida Rep. Matt Gaetz, who recently suggested Cheney—the sole female Republican in a leadership role—should be ousted from her post for not being enough of a Trump bootlicker.
"I think this is all about what's gonna happen in November. The Freedom Caucus guys are trying to put [Cheney] back in her corner," said another GOP lawmaker. "She is playing the long game. Folks in Conference are figuring that out."
Anyone have any guesses as to why they're going after Cheney when it's McCarthy who can't get Trump and the RNC to cough up any money for vulnerable members of the House GOP caucus?
Cheney appears to be positioning herself as a potential alternative to McCarthy and Scalise if Trump completely crashes and burns in the election.
But the biggest limiting factor for people like Gaetz is, well, Gaetz. "Several sources familiar with the party's internal dynamics cautioned that any potential effort to push out the top Republican leaders might be difficult. Only a simple majority is needed to secure a leadership post in the House minority, and the caucus does not contain a deep bench of potential challengers," writes Politico.
If Gaetz is the "deep bench," point taken.
On the other hand, "Not sure McCarthy and Scalise are prepared to be in the minority and with a Dem President," one GOP lawmaker said. "Members are already beyond frustrated. That will boil up and get more ugly."
Also real talk: No, McCarthy and Scalise are not up to the task. They can't even get money from the guy they've been exceedingly loyal to in order to shore up their caucus. Anyway, the whole drama could make for an entertaining few months if Joe Biden is able to maintain his lead and prevail on November 3. Fingers crossed.