Poll: Nearly Half Of Republicans Justify Political Violence By 'Patriotic Americans'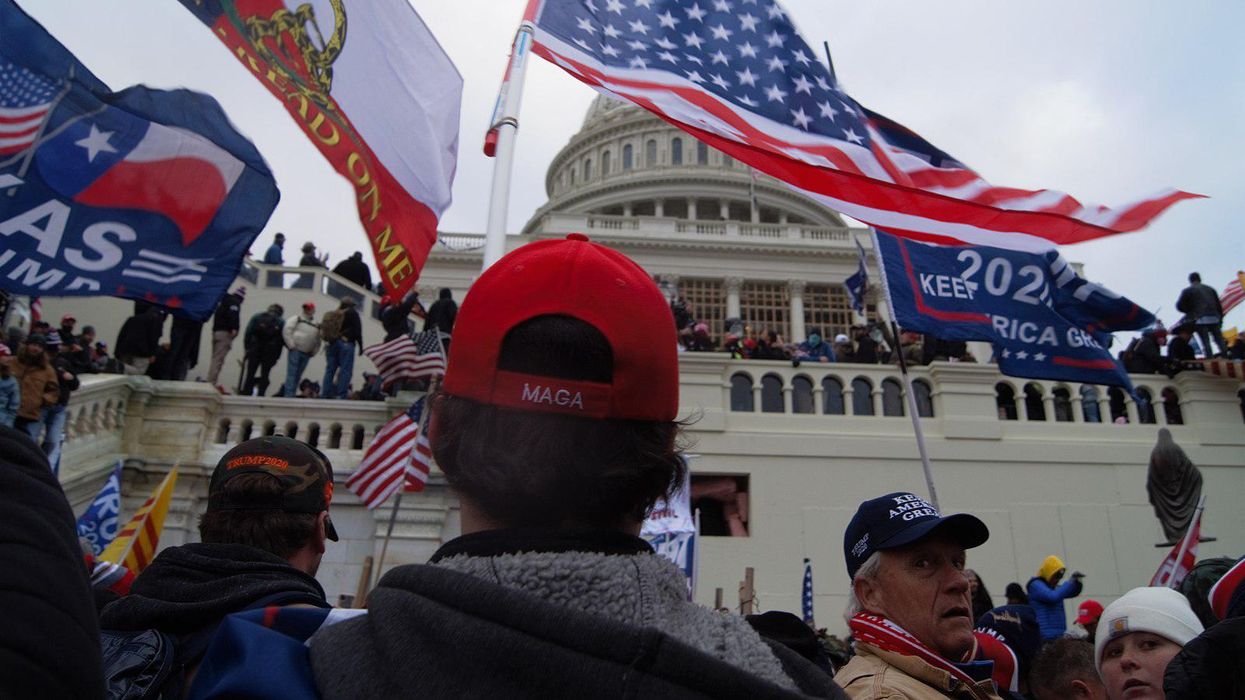 Reprinted with permission from Alternet
Nearly half of Republican voters believe there will come a time when the so-called "American patriots" will "have take the law into their own hands," the findings of a new survey reveal.
The new survey, conducted by GW Politics Poll, analyzed the belief systems of Democrats and Republicans. Based on the survey's findings, there are stark differences between Democratic and Republican voters' perspectives of the law and their trust and confidence in the government.
Republican voters in states former President Donald Trump won during the 2020 election have a higher level of trust in their state and local officials than Republicans residing in blue states won by President Joe Biden. While the same trend is evident where Democratic voters are concerned, the survey indicates it is far "less profound."
Danny Hayes, a George Washington University political science professor and co-director of the GW Politics Poll weighed in with more details about the survey findings.
"Most of the state and local officials who run our elections are long-time public servants whose goal is simply to help our democracy operate smoothly," Hayes said. "But if we've gotten to a place where voters trust the electoral system only when their side wins, then that undermines the idea of non-partisan election administration, which is essential for democracy."
The survey highlighted the following:
"Support for fundamental principles such as free and fair elections, free speech, and peaceful protest are nearly unanimous among both Democrats and Republicans. Their views on other democratic values, however, differ dramatically. Over half of Republicans (55 percent) supported the possible use of force to preserve the "traditional American way of life," compared to 15 percent of Democrats. When asked if a time will come when "patriotic Americans have to take the law into their own hands," 47 percent of Republicans agreed, as opposed to just 9 percent of Democrats."
The reference to patriotic Americans could raise concerns given what transpired at the U.S. Capitol on January 6, the deadly event serves as a reminder of what could happen when Americans "take the law into their own hands."