Halting But Honest, Fetterman Sums Up Dr. Oz With A Single Phrase
@wallein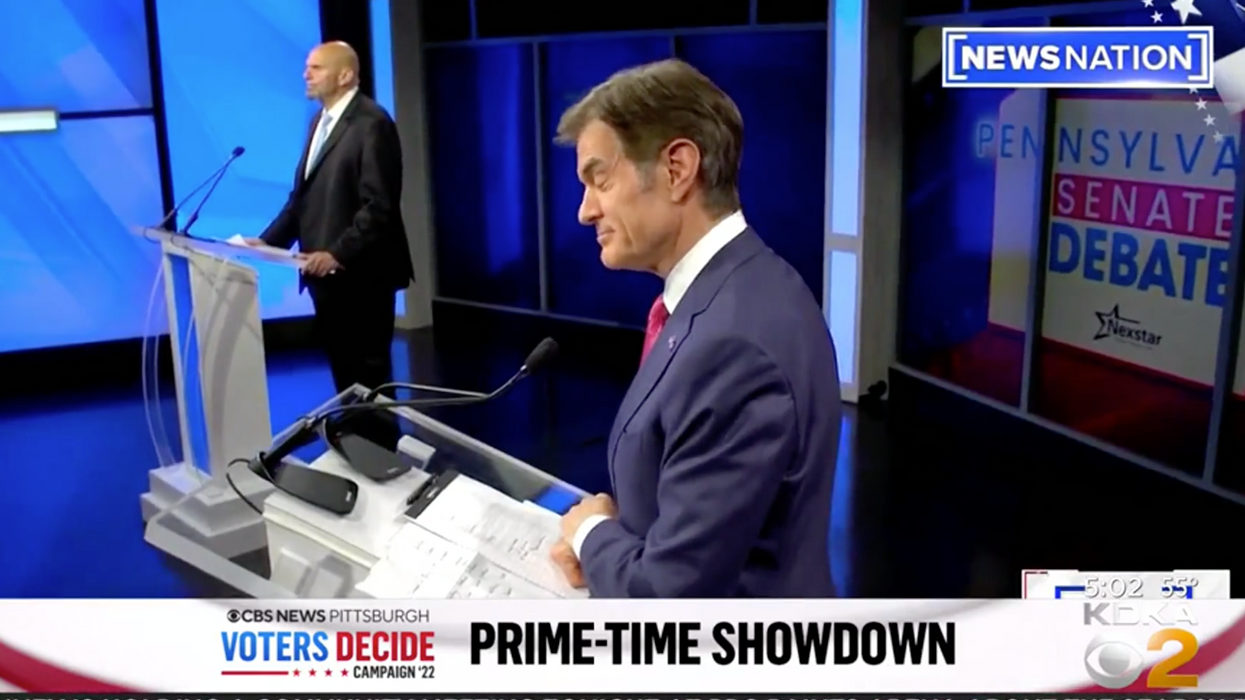 Pennsylvania Senate candidates John Fetterman and Mehmet Oz faced off in their one and only debate Tuesday night. After a rough start where Fetterman's lack of experience in being a fast-talking fraud doctor was in contrast to his fast-talking hack doctor opponent, he began righting the ship. In a nice exchange where Mehmet Oz side-stepped a question about how most doctors consider Dr. Oz's many remedies to be ethically dubious at best, Fetterman dropped a very nice reminder for the viewers at home.
"It's the Oz rule. If he's on tv, he's lying."
When asked about abortion rights, Oz literally said that he wanted the choice concerning abortion and women's health to be made between "women, doctors, and local political leaders." Read that back to yourself. Then watch it.

A reminder of which person had courage tonight and which guy was is a snake oil salesman.

Here's a good summation of the night.
And another reminder.
\u201cEverybody tweeting about the Oz / Fetterman debate like we're talking about two similarly legitimate candidates. Is everyone insane? Fetterman has been working (successfully) in public service in Pennsylvania for a decade. Oz is a quack TV doctor!\u201d

— Laura Bassett (@Laura Bassett) 1666744825
And something to keep in mind as you look about the inter webs for news.
\u201cDr. Oz:\n-kills 300+ puppies\n-mocks stroke victims\n-makes millions selling bogus products\n-gives speech in front of Hitler\u2019s car\n-admits to tasting his own urine\n\nPolitical media: \u201cFetterman needs to prove in tonight\u2019s debate that he\u2019s fit for office.\u201d\u201d

— Sawyer Hackett (@Sawyer Hackett) 1666737058