Harry Reid Apologizes For Jokes At Asian-American Function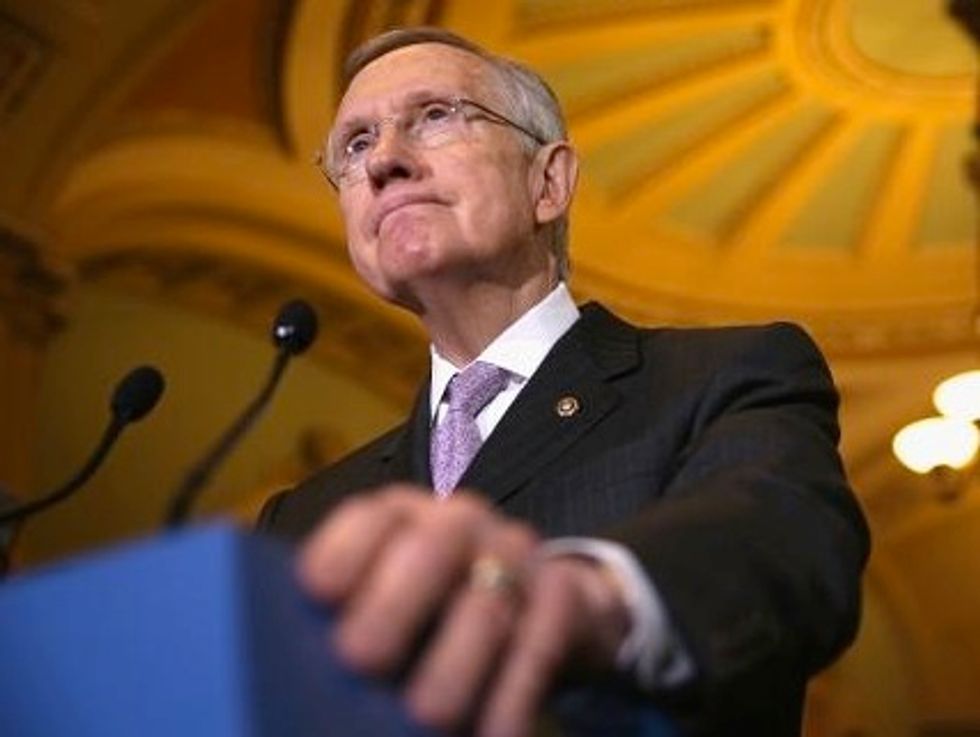 By Mark Z. Barabak, Los Angeles Times
Senate Majority Leader Harry Reid, who has a history of insensitive and off-color remarks, apologized Friday for a pair of jokes he made before the Las Vegas Asian Chamber of Commerce.
"I don't think you're smarter than anybody else, but you've convinced a lot of us you are," the Nevada Democrat said to laughter from the audience.
Later in the program, milling onstage as he was introduced to participants, Reid leaned into the microphone and quipped, "One problem that I've had today is keeping my Wongs straight."
A video of Reid's Thursday appearance was recorded by America Rising, a conservative group, and an account was posted by Time magazine Friday. Soon after, Reid issued a statement saying he was sorry.
"My comments were in extremely poor taste and I apologize," he said. "Sometimes I say the wrong thing."
In 2010, Reid apologized after being quoted in the book "Game Change" referring to then-Illinois Sen. Barack Obama as "a light-skinned" African-American "with no Negro dialect, unless he wanted to have one."
In 2005, he apologized to President George W. Bush for calling him a loser. Reid has also raised eyebrows by dismissing then-Federal Reserve Chairman Alan Greenspan as a political hack and commenting on the summer scent of visitors to Washington.
"Because of the heat and high humidity, you could literally smell the tourists coming into the Capitol," he said at the dedication of a Capitol Hill welcome center in 2008. "It may be descriptive but it's true."
Jon Ralston, a longtime political reporter and commentator on Nevada politics, seized on Reid's apology Friday with a tongue-in-cheek tweet: " 'Sometimes I say the wrong thing' would have been a great title of a @SenateReid autobiography."
AFP Photo/Alex Wong
Interested in U.S. politics? Sign up for our daily email newsletter!