Hillary Clinton's Campaign Comes Back To Iowa, Hoping For Better Result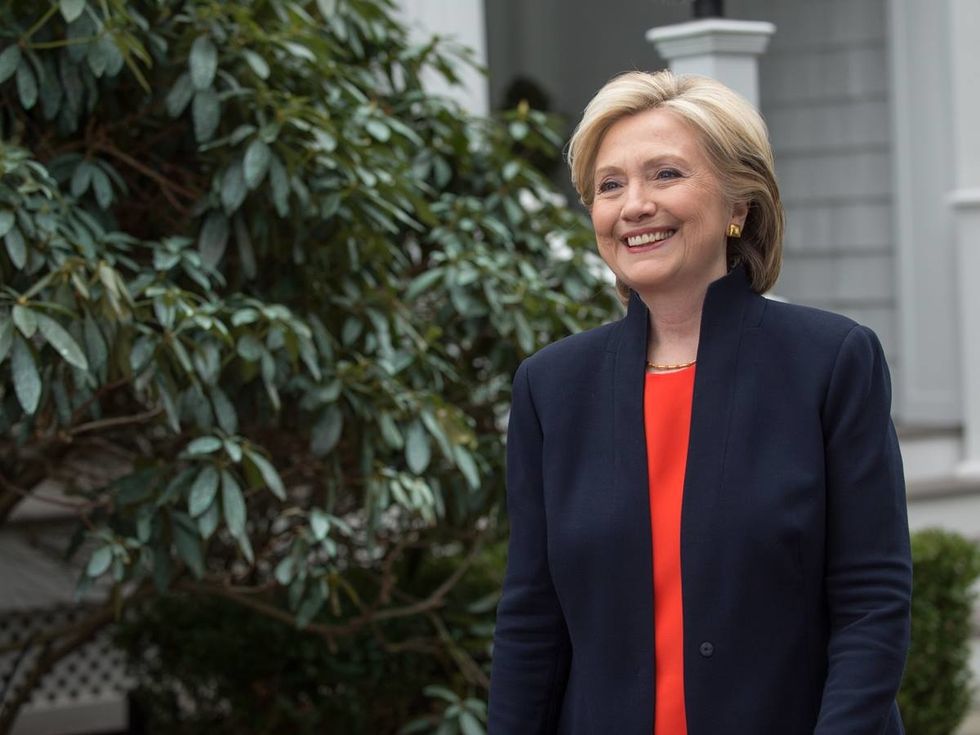 By Seema Mehta, Los Angeles Times (TNS)
CEDAR RAPIDS, Iowa — Hillary Rodham Clinton, who officially jumped into the 2016 presidential race on Sunday, will get her first opportunity Tuesday to demonstrate how her new campaign will differ from her ultimately unsuccessful 2008 White House run.
Then, like now, Clinton entered the race as the all-but-certain Democratic nominee. But she finished a distant third in the Iowa caucuses, dogged by a perception among voters that she was disinterested in the personal outreach that is a prerequisite in states like Iowa. The showing in the state, which holds the first presidential nominating contest, was a first indication of troubles that would cause her to lose the nomination to President Barack Obama.
So, it's no coincidence that Clinton's first public campaign events for her new effort are taking place here, in the two largest media markets. On Tuesday, Clinton will meet educators and students at Kirkwood Community College in Monticello, 40 miles northeast of Cedar Rapids. The following day, the former secretary of state, senator, and first lady will greet business people in Norwalk, 15 miles south of Des Moines.
Both events are billed as roundtables, a reflection of the different tack Clinton is expected to take, especially in the early weeks of the campaign. The candidate's announcement video and her advisers' statements have strongly indicated that Clinton would be more focused on listening to voters than talking at them.
Already her young campaign has sought to make a virtue of Clinton's informal trip to Iowa. Stealing a tactic from her 2000 Senate campaign in New York, she has ventured out, with aides, in a van, driving from New York to Iowa. She has been spotted at a gas station in Pennsylvania and a fast food restaurant in Ohio, appearances that spread swiftly over social media.
One senior campaign adviser, who would speak only on condition of anonymity, said Clinton's 2016 campaign would be marked by "humility."
"You're going to see Hillary interact in much smaller settings than people might expect. She's going to be in coffee shops and diners and other venues where she's able to have one-on-one conversations with Iowans," said the Clinton adviser, briefing reporters Monday about the two-day Iowa trip. "We understand one thing — we have to earn this."
This time around, Clinton doesn't yet face a serious rival, as she did in 2008. But Democrats in the Hawkeye State say that doesn't matter — they want to see her try to connect with people if for nothing more than building a network of support here for the general election.
"She needs to get out of coronation mode and go out and meet people and really listen to everybody and see what they have to say," said Cameron Wright, a 22-year-old law student who supports Clinton's candidacy.
Photo: Hillary Clinton via Facebook