House Oversight Committee Threatens Contempt Citations In Census Fight
@alexvhenderson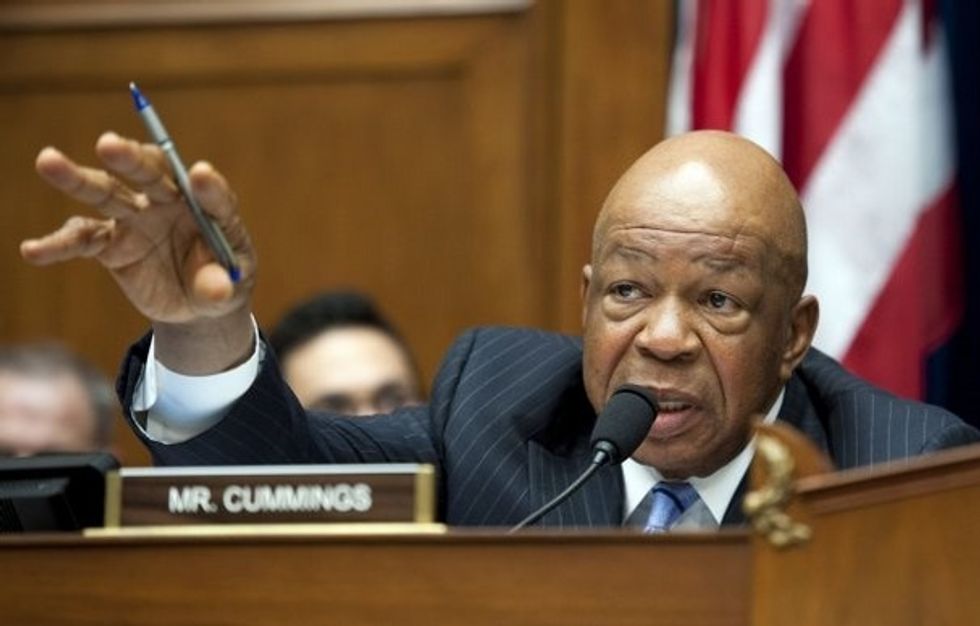 Reprinted with permission from Alternet.
Rep. Elijah E. Cummings, chairman of the House Oversight Committee, warned on Wednesday that the committee will proceed with a contempt of Congress vote next week if Attorney General William Barr and Commerce Secretary Wilbur Ross don't provide un-redacted copies of documents pertaining to the 2020 U.S. Census by "close of business" this Thursday, June 6.
Cummings and other Democrats have raised concerns about the Trump Administration's decision to add a question on citizenship to the 2020 Census, and the documents that House members have subpoenaed could shed light on that decision.
The House Oversight Committee press release also mentioned that on Tuesday, June 4, the Commerce Department  "finally relented to demands to schedule transcribed interviews for three current and former Department officials who were involved with adding the citizenship question, avoiding a public vote on the subpoenas this morning. These requests had been outstanding for months."
The documents that the House Oversight Committee subpoenaed on April 2, according to its press release, include a "secret memo" from the Commerce Department to the U.S. Department of Justice (DOJ), drafts of a DOJ letter requesting the citizenship question for the 2020 U.S. Census, and un-redacted e-mails from Ross and his staff.
Ross, the House Oversight press release notes, has "testified" that he "added the citizenship question 'solely' at the request of DOJ to help enforce the Voting Rights Act, but e-mails show that he began pushing to add the citizenship question as soon as he took office in 2017 and engineered the request from DOJ. Unfortunately, many of these e-mails are heavily redacted."
The House Oversight press release also notes that three former or current Commerce Department officials "have refused for months to come in for voluntary interviews." Those officials are James Uthmeier, former senior advisor and counsel to the Commerce Department secretary; General Counsel Peter Davidson; and Earl Comstock, deputy chief of staff and policy director.