Houston Voters Reject Civil Rights Measure For LGBT Community
@reuters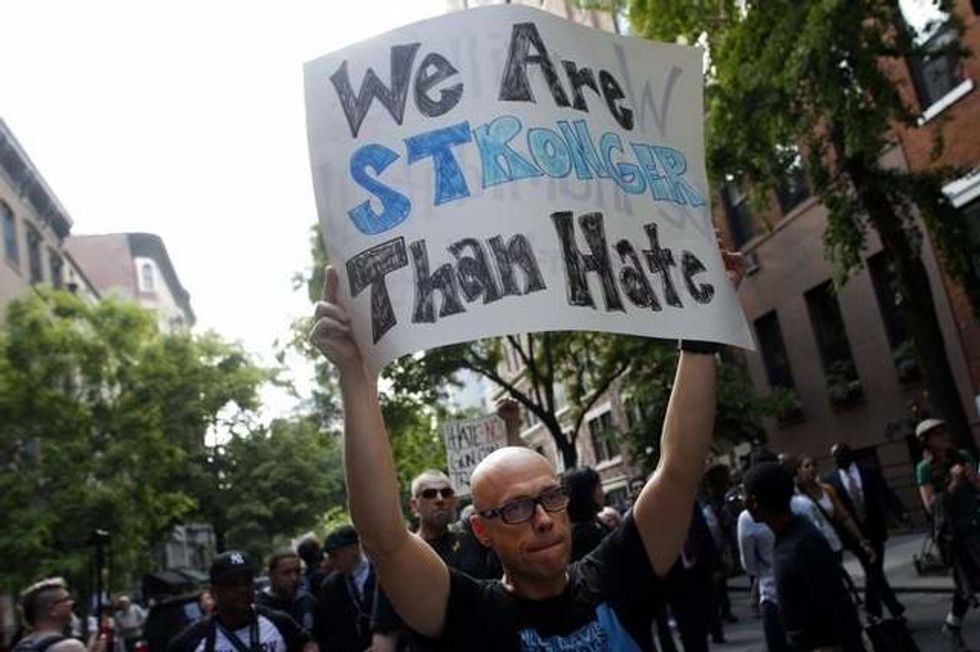 By Jon Herskovitz
AUSTIN, Texas (Reuters) – The Houston Equal Rights Ordinance was backed by outgoing Mayor Annise Parker, the first open lesbian to be elected as mayor of a major U.S. city and local business, while prominent Republicans and Christian pastors rallied against the proposal also called HERO.
The ordinance would ban discrimination in city employment and city services, city contracts, public accommodations, private employment and housing based on criteria including an individual's sexual orientation and gender identity.
The political wrangling over the measure had gone on for more than a year. Some conservative Christians saw it as an attack on their religious liberties. Backers of the lesbian, gay, bisexual and transgender (LGBT) community said it reflected the values of a modern and multicultural city and was needed to stamp out bigotry.
Many opponents focused on a small part of the ordinance that they said concerned the use of public bathrooms by transgender men and women. They also said it could allow for sexual predators in public restrooms.
Lieutenant Governor Dan Patrick, a Tea Party Republican, said in an advertisement opposed to HERO: "It's about allowing men into women's locker rooms and bathrooms. No woman should have to share a public locker room or restroom with a man."
Mayor Parker said after the vote, HERO's defeat may have stained the city's reputation.
"This was a campaign of fear mongering and deliberate lies," Parker said.
The measure won support from liberal groups and business leaders including the Greater Houston Partnership, which has more than 1,200 member companies.
"As we work to attract businesses and talented professionals to our region, they have made clear that they are seeking a community that is welcoming, diverse and inclusive," said Bob Harvey, president and CEO of the Greater Houston Partnership.
Indiana and Arkansas this year revised religious freedom acts after facing threats of boycotts and a firestorm of criticism from those who said the measures would allow people to cite their religious beliefs as reason to discriminate against the LGBT community.
(Reporting by Jon Herskovitz; Editing by Simon Cameron-Moore)
Photo: A protester against discriminatory laws. Houston's measure would have ban discrimination in city employment and city services, city contracts, public accommodations, private employment and housing based on criteria including an individual's sexual orientation and gender identity. (AP Photo/Jason DeCrow)