False Evidence Metastasized In Lucio Death Penalty Case
@ChandraBozelko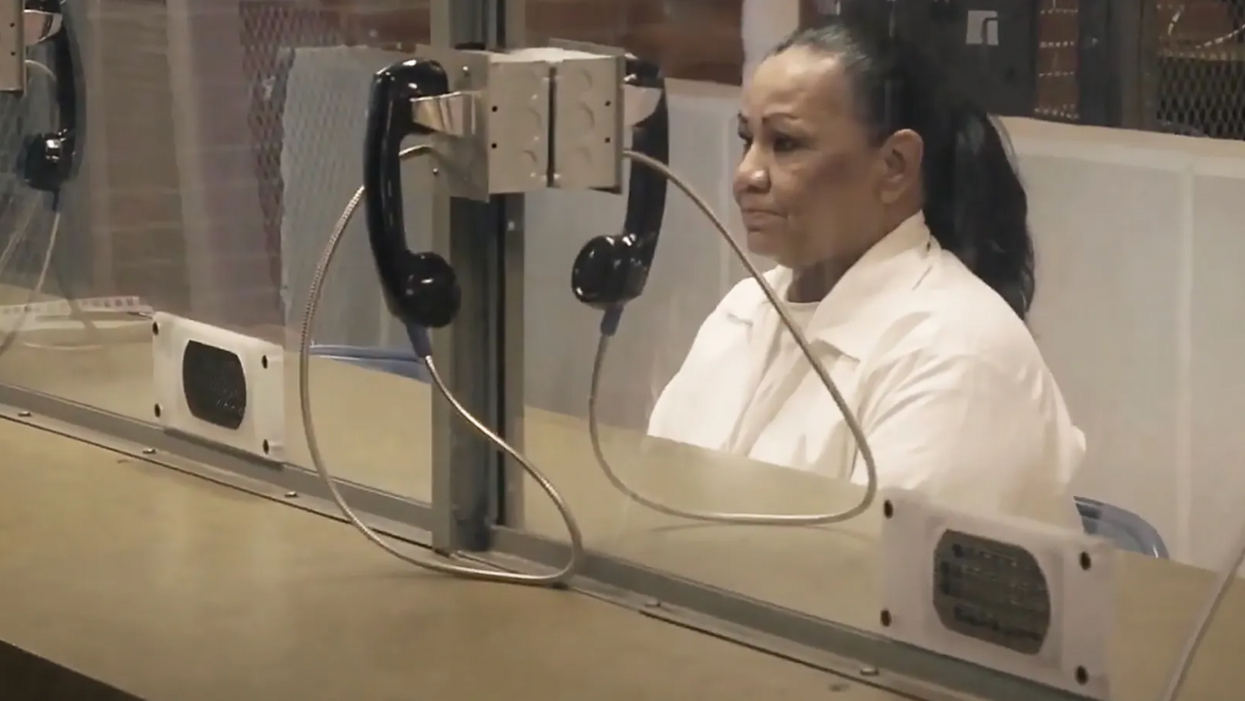 This is the eighth column in a nine-part series about Melissa Lucio and the State of Texas' capital case against her. Read the first column here, the second here, the third here, the fourth here, the fifth here, the sixth here, and the seventh here.
Like cancer, false evidence mutates and then replicates in a criminal case's DNA. Its damage doesn't restrict itself to the time the proof appears; it metastasizes throughout appellate review and beyond.
Mentions of death row inmate Melissa Lucio's alleged disciplinary record appear in the opinion from the Texas Court of Criminal Appeals in her case. Not only did the judges not know that the whole "disciplinary record" for Lucio was a scam, courtwatchers and other interested parties who read these opinions remain unaware that the judge, Cameron County District Court Judge Arturo Nelson, ordered almost all of this exhibit excluded. No disciplinary record deserved mention at all.
That's not the only irregularity that traveled from one part of this criminal case to another. The testimony of expert witness A.P. Merillat that male guards raping female detainees was common in the Texas Department of Criminal Justice — an allusion to Lucio's potential for future childbearing and therefore future alleged child abuse — promised that Lucio herself would be the victim of a violent crime and not one of the honorable appellate jurists noticed or cared. Judges just accepted this fantasy uncritically and transplanted it back into their own written decision. These sordid and spurious claims about Lucio underpin nothing in the appellate opinion; they're just nasty grafts to the story of someone who's fighting for her life.
That's why Congress and the legislatures in the 27 states that have death penalty statutes — not all of them are currently availing them of these laws — need to develop rules of evidence that are specific to capital cases. Without that guidance, penalty phases become evidentiary free-for-alls.
It's easy to see how an evidentiary melee can happen since proof that would normally be inadmissible in one case becomes admissible in capital cases. The Federal Death Penalty Act of 1994 permits any evidence as long as "its probative value is outweighed by the danger of creating unfair prejudice, confusing the issues, or misleading the jury." How state courts interpret that federal statute is essentially up to them; they can adhere to the normal rules of evidence or allow the judge to say which evidence is in and which is out. It's easier to get evidence into the record in a capital case than other types of litigation.
And it shouldn't be that way because both prosecutors and decent defense attorneys throw any facts, documents, pictures in front of jurors to persuade them. There's actually a reason for this, thoughtfully developed by courts over the years; more evidence, rather than less, should generate more reliable sentences. The more information the jury has, the more likely it is to return an individualized and just result.
But that works only in theory. The idea that more evidence improves reliability of death sentences "is simply not true" according to Sharon Turlington, a public defender in Missouri who's represented capital defendants since 1997.
It doesn't make sense that cases with the highest stakes rely on the most error-prone evidence, but jail or prison disciplinary history is common documentation of dangerousness in death penalty trials, so common that a small canon of case law has developed, establishing rules like discipline records can be indicative of character or prosecutors can present misconduct reports under the business records exception to the hearsay rule on evidence if the particular guards who punished an inmate aren't available to testify.
Rules aside, the practice of handling penalty phase evidence is nothing short of wild. In James Whipple's capital trial, prosecutors introduced a drawing of a bottle by another inmate with a label reading "If you want to be a woman killer, drink some cold filtered Whipple and get yourself fried!" The Supreme Court of South Carolina affirmed his death sentence, saying the drawing of the bottle was acceptable evidence of Whipple's character.
At the opposite extreme, a Florida man received a gift from the Florida Supreme Court when it reversed his death sentence even though a witness testified that the defendant told him he would kill two eyewitnesses if ever let out of prison, a plan that framers of the dangerousness requirement must have envisioned.
In 2014, a law review article in the Cardozo Law Review by a law professor and a federal judge proposed a set of rules of evidence specifically designed for the penalty phases of capital cases, in order to make clear what should and shouldn't be admissible against a defendant facing execution.
To draft these rules, David McCord, Professor of Law at Drake University Law School and the Honorable Mark W. Bennett, a U.S. District Court Judge for the Northern District of Iowa, researched cases in the sixteen most prominent death penalty jurisdictions — fifteen states and the federal government; they accounted for 89 percent of death sentences since the Supreme Court decision, Furman v. Georgia.
In that case, Court invalidated the death penalty in 1972 when it vacated William Henry Furman's capital sentence, saying it offended "evolving standards of decency" and therefore violated the Eighth Amendment prohibition of cruel and usual punishment. Immediately, 630 death sentences morphed into non-lethal life sentences. The Court took it back in 1976 and held that, under certain circumstances, the death penalty is legal.
McCord and Bennett's proposed rules recognize how paramount proof is for jurors who decide punishment. And they're not unreasonable; only one proposed rule inverts a regular rule of evidence. Another requires juries to consider the impact of execution on the defendant's family and friends, which had been disallowed in certain states. The proposed rules are designed to cull the prejudicial proof and usher in the facts that might help someone who could die by lethal injection, firing squad or electric chair.
To be clear, even if enacted, these proposed rules of evidence wouldn't have governed any of the proof or testimony that convicted Lucio; they're only for the punishment phase. One of them probably would have kept prison crime expert A.P. Merillat off the stand so that false story of Lucio's future pregnancy wouldn't have woven itself into the transcripts for future reproduction. Another rule might have caused more examination of the deceptive disciplinary record before it was surreptitiously snuck into the trial record. Just the presence of penalty-specific evidence code says that more isn't better for evidence to put to death; better is better in those instances.
Enacting new rules for evidence is a legislative function and Texas lawmakers have demonstrated a keen interest in the proof used in death penalty cases. In November 2019, 26 of them wrote a letter to Gov. Greg Abbott and the Texas Board of Pardons and Paroles asking to pause execution to examine the evidence in the case of Rodney Reed. Reed got that stay and, on the same day Lucio's stay entered the record, the Supreme Court of the United States granted certiorari to Reed's petition to have DNA testing performed on his belt to prove his innocence. In another instance of nutty evidentiary reasoning, lower courts had blocked the forensic examination because they said time had run out to request the test.
Then the Texas House of Representatives Criminal Justice Reform Committee held a hearing on April 12 to explore evidence's role in Melissa Lucio's situation. Texas legislators know this process is diseased and they have the power to at least control it, if not cure it outright, by devising new versions of laws about what evidence can take a life and what can't. And that's what they need to do.

Chandra Bozelko did time in a maximum-security facility in Connecticut. While inside she became the first incarcerated person with a regular byline in a publication outside of the facility. Her "Prison Diaries" column ran in The New Haven Independent, and she later established a blog under the same name that earned several professional awards. Her columns now appear regularly in The National Memo.