Legal Strategy To Save Melissa Lucio Is Flawed
@ChandraBozelko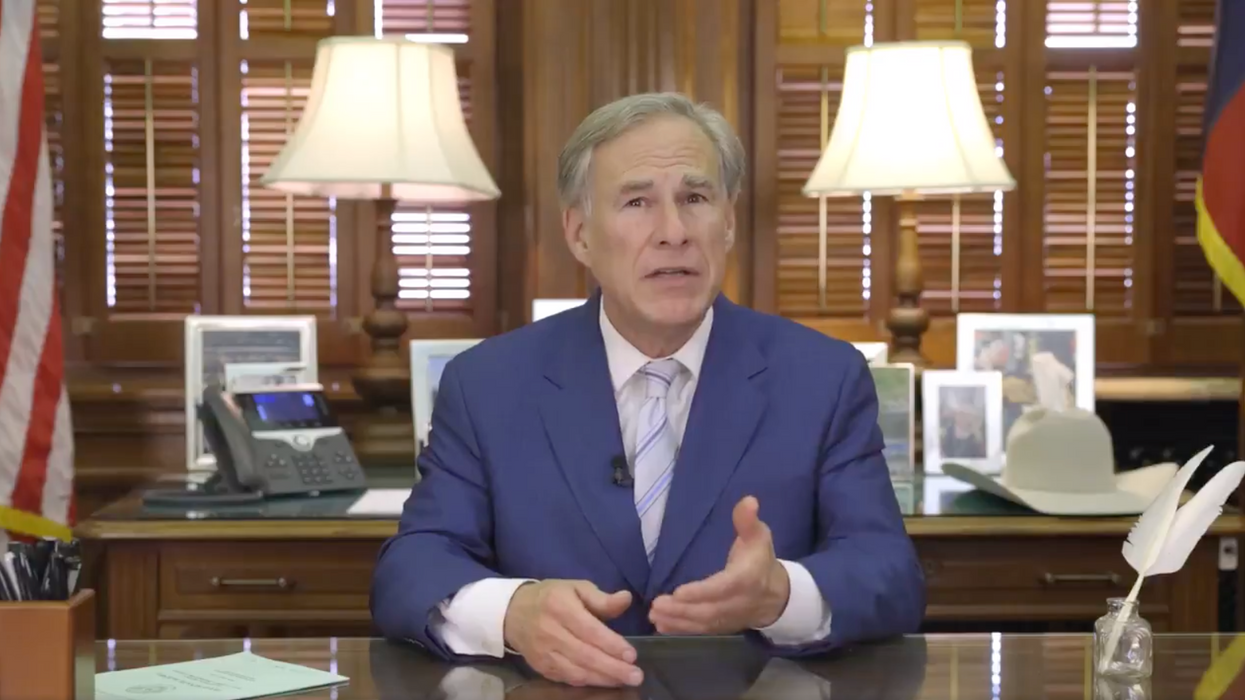 This is the sixth column in a nine-part series about Melissa Lucio and the State of Texas' capital case against her. Read the first column here, the second here, the third here, the fourth here, the fifth here, the seventh here, the eighth here and the final column here.
The criminal legal system values finality over accuracy. It's better to be done than definite.
That's why re-litigating the same issues doesn't work -- if it's even allowed. Post-conviction review generally happens through either what's called a direct appeal — where a reviewing court examines only the record and the evidence at trial and determines whether reversible error occurred — or a legal application called a petition for a writ of habeas corpus — where another reviewing court can consider evidence outside the record: expert or supplemental testimony. Other differences between appeals and habeas corpus actions separate them, but laws and rules govern both types of review to assure that issues terminate in a final decision and don't get opened again.
Finality's prominence in American jurisprudence is bad news for people who lose in court, but it's also necessary so that litigation finishes eventually. That a case ends in ways we don't like is, unfortunately, insufficient justification to keep it going. This juridical truth disappoints lawyers and supporters of those inmates on Texas's death row because they know what the case's terminus often looks like: a coffin picked up by the family or interred at Byrd Cemetery in Huntsville, Texas, where all unclaimed inmate bodies go to their final rest.
Very little is definite about the case against Melissa Lucio except that her execution is less than a week away. Even with the death chamber so close, Lucio's lawyers — a team of attorneys from Cornell Law School, the Texas Federal Defenders Office, and the Innocence Project — selectively decide what to present to save her life.
Other arguments that can save Lucio's life aren't as final as the ones these attorneys have presented — and they're a lot more promising. But they're still in the ether and haven't made their way to paper and a clerk's stamp for reasons no one can discern.
Namely, no specific claims of prosecutorial misconduct have appeared yet. In fact, the entire record of this case is devoid of any mention of the phrase.
Lucio's original habeas corpus petition, one that addressed certain issues of ineffective assistance of counsel, doesn't deal with the district attorney's behavior because earlier attorneys didn't catch former Cameron County District Attorney Armando Villalobos' misconduct. That in itself may constitute ineffective assistance of counsel, but it also provides reasonable explanation as to why they didn't include it in the petition.
Attorneys who filed the most recent petitions — Amended Petition for Clemency on April 12 and a new, successive petition for a writ of habeas corpus on April 15 — know about the misconduct and they didn't use the phrase "prosecutorial misconduct" either.
It's not that they didn't address the fact that prosecutors withheld exculpatory information and introduced false evidence; they did, but they buried those claims under their tautological pitch that Lucio's case would have been different if it hadn't been the same.
There's time and potential for one court to react and spring Lucio from the execution chamber. Texas Code of Criminal Procedure Article 43.141 allows a trial court to withdraw or modify a death warrant if "a subsequent or untimely application for a writ of habeas corpus filed under Article 11.071" requires additional proceedings. The petition filed on April 15, 2022 satisfies this rule, but in it, attorneys seem intent on developing a narrative of juror regret, that jurors might not have voted to convict or condemn Lucio under certain circumstances.
That may be true for every trial; it's certainly not unique to Lucio's case. But more importantly, that's actually not a legal basis for reopening a case.
There's a reason for that, too, as Shannon Edmonds, staff attorney at the Texas District and County Attorneys Association said during an April 12, 2022 hearing on the Lucio case before the Criminal Justice Reform Committee of the Texas House of Representatives: "...if the legislature made [jurors changing their minds] a legal basis for creating a new way to to encourage more litigation, you unfortunately, are creating an open season on every juror who is sat on a death penalty case because the defense who zealously represents their clients will be duty bound to try to find whatever you set the threshold at, three jurors, five jurors, to hound those jurors in an effort to try to clear that threshold and get their client another bite at the apple."
It's an end-run around the finality that this system prizes so much.
The argument about prosecutorial misconduct is much less a dodge. It's never been raised, much less litigated, and its effects on jurors probably don't matter for the purpose of staying this execution. Bennett L. Gershman, professor of law at the Elisabeth Haub School of Law at Pace University and one of the nation's leading experts on prosecutorial misconduct said: "This young woman is about to be killed… You're talking about the sense of justice and mercy and so on. I can't see this execution going forward under these circumstances because there is a serious question of this prosecutor tricking the jury into voting to sentence her to death and that is a serious issue here, regardless of what you would like to say or not say.
"If the prosecutor presented to the jury false evidence that would aggravate the defendant's potential for being executed, which this clearly did," Gershman continued. "I don't think the court is going to count whether the jurors were in fact prejudiced or not."
It appears that attorneys are banking more on discretionary relief — sparing Lucio's life because of her innocence and background of trauma and gender-based violence — from Texas' Board of Pardons and Paroles than on court intervention. It's a bad call. In the gamble on Lucio's life, it's like staking another bet when the line has already closed, rather than opening a new round.
Making a more explicit case of prosecutorial misconduct enhances the case for mercy. Texas Gov. Abbott was a trial judge, a supreme court judge and attorney general of the state before Texans elected him governor in 2014. His record of deciding legal claims is stronger than his sense of sympathy or empathy for defendants who aren't employed in law enforcement. His recent grants of clemency are small in number and usually go to people convicted of minor crimes. He and his Board of Pardons and Paroles have denied George Floyd a posthumous pardon — on procedural grounds. They like it when technicalities prevent hard decisions.
Swelling Abbott's heart to make room for a woman whom courts have decided — however erroneously — is guilty of capital murder is a lot harder to do than explaining what's very clear in the record: The prosecutor in the case against Lucio cheated.
Concentrating on getting what is essentially discretionary relief on things that have already been decided and considered final is too risky when so many other meritorious positions — including alleging many forms of prosecutorial misconduct — exist. Positions like that aren't definite, but they're also not done.
Chandra Bozelko did time in a maximum-security facility in Connecticut. While inside she became the first incarcerated person with a regular byline in a publication outside of the facility. Her "Prison Diaries" column ran in The New Haven Independent, and she later established a blog under the same name that earned several professional awards. Her columns will now appear regularly in The National Memo.