Texas Prosecutor's Strategy to Secure Death Warrant For Melissa Lucio Was Professional Misconduct
@ChandraBozelko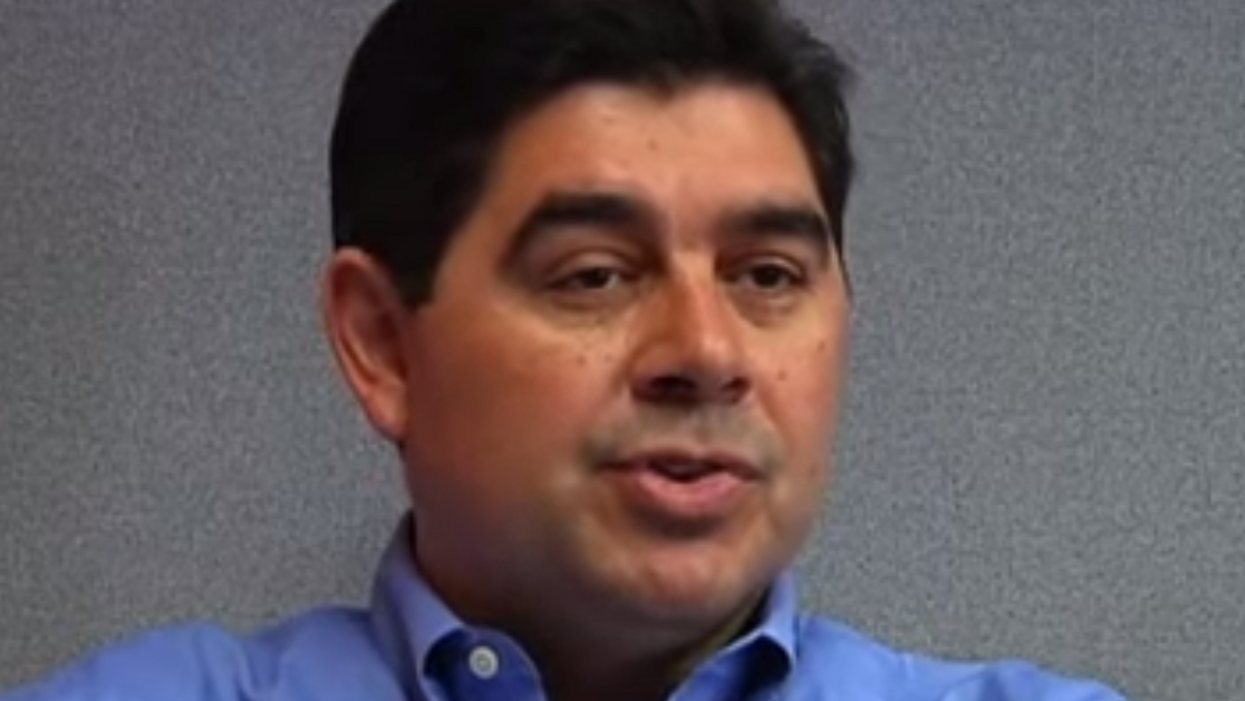 This is the fourth column in a nine-part series about Melissa Lucio and the State of Texas' capital case against her. Read the first column here, the second here, the third here, the fifth here, the sixth here, the seventh here, the eighth here, and the final column here.
The day of July 9, 2008 was typical Brownsville weather, 89 degrees and wind whooshing by the boxy white arrangement of rectangles erected in the early 1980s to act as Cameron County's new courthouse. The county built it to host judicial proceedings and leave quotidian municipal processes back at the Dancy Building, the classically designed "architectural jewel" of the Lower Rio Grande Valley.
The proceeding inside the characterless building wasn't typical, although it was on brand for Texas. It would secure the State of Texas a death warrant for Melissa Lucio, mother of fourteen and the first Hispanic woman in the Lone Star State to be sentenced to die for an event that many experts said wasn't even a crime.
Officer Carlos Borrego entered the courthouse after one of his supervisors at the Cameron County Jail handed him 90 pages worth of photocopies without comment on his post for the day: in the witness chair testifying for the prosecution in Texas v. Lucio.
Borrego's appearance surprised many in the courtroom. Neither of defendant Lucio's attorneys knew he was coming, nor did the District Court Judge Arturo C. Nelson. The only people who expected the local jail's designated disciplinary officer were then-District Attorney Armando Villalobos and his team. They hadn't disclosed Borrego as a potential witness back in May, during pretrial discovery, even though the Texas Code of Criminal Procedure insists on it.
Rules and ethics would be no impediment that afternoon. As soon as the parties returned from a lunch break, District Attorney Villalobos opened court.
"Judge, we have a matter before the jury comes in," he said, and the judge was ready to listen.
"Your Honor," Villalobos continued, "the State is going to ask to take leave of Court to request a witness that is not on our witness list. It's the disciplinary officer from the jail. And the reason that he's not on our list that we submitted prior to trial starting is that we didn't become aware that what he had would be an issue which is the disciplinary record of the defendant."
After a lifeless objection from Lucio's lead attorney, Nelson imposed a Solomon-style split on the issue: Borrego could testify but only about activities that happened after the start of trial, May 29, 2008.
All but two pages in the packet of papers Borrego carried into the courtroom were dated before May 29. With that one decree from Judge Nelson, eighty-eight of the ninety sheets of paper in his hands were ordered excluded because they reflected activities and observations up until April 16.
Except those excluded pages made their way into the trial record anyway.
What's left out of a trial record is as important, perhaps even more so, than what's in it. Omission can be error or it can be strategy. Villalobos' direct examination of Borrego started and stopped without one inquiry about the alleged disciplinary record that necessitated his presence and testimony.
Only Villalobos himself — who's now in supervised release from a San Antonio halfway house, having been sprung from a prison sentence for bribery and other crimes in late 2020 — can say what he knew that day. Unless he enlightens the people watching this spectacle, it's impossible to know whether he avoided posing that question to Borrego because he knew he'd elicit an answer that didn't serve him, namely that Melissa Lucio, the object of his demonization, had hardly racked up infractions during her pretrial detention. Her record didn't exist.
What is clear, though, is that the district attorney knew those records shouldn't have been entered into evidence regardless of what they proved, and he slid them in anyway — and then relied on them in cross examination of the defense's witnesses and in closing arguments.
Villalobos' word choice provides some insight into what he knew. In his cross examination of Dr. John E. Pinkerman, a psychologist who served as an expert witness for the defense, Villalobos was careful to call the reports "documents," which he did six times, or "incidents," which he did twice . Even though it would have behooved him, Villalobos never called them disciplinary reports or misconduct reports, most likely because he was aware that's exactly what they weren't. No matter what Villalobos called those papers, he got what he was after, which was a chance to villainize Lucio in his closing argument: "Even now when she's caught in jail, awaiting trial, whatever rules she can still break, she's still breaking them."
He shouldn't have been calling the papers anything at all. Not only had Judge Nelson ordered those pages excluded, but Villalobos' failure to question Officer Borrego left Lucio's jail record unauthenticated as an exhibit. Under the State of Texas' Rules of Evidence, only certain evidence, like testimony from someone familiar with the file, can authenticate an exhibit. Borrego never mentioned it. And Rule 902 of Texas' Rules of Evidence makes explicit that Lucio's jail file can't self-authenticate like other exhibits might. There's no justification for making that file part of an evidentiary record.
It's not unreasonable to wonder why Villalobos would exercise such caution with nomenclature of paperwork when his offense — Rule 3.03 of Texas' Rules of Professional Conduct for attorneys prohibits lying to the court or offering evidence an attorney knows to be false — was pretty brazen. He needed plausible deniability when the case was reviewed on appeal, as all capital murder sentences are. Villalobos presumed that Lucio's attorneys would be minimally competent and suss out the fact that there was no discipline record. None of them did.
A current of lawlessness and disregard for human wellbeing flowed through this drama set against the backdrop of the Rio Grande Valley, but it didn't originate in defendant Melissa Lucio. Instead, it emanated from the elected district attorney, Armando Villalobos, and pooled in the jurors' hands.