Melissa Lucio Case Demonstrates How The Prison Discipline System Takes Lives
@ChandraBozelko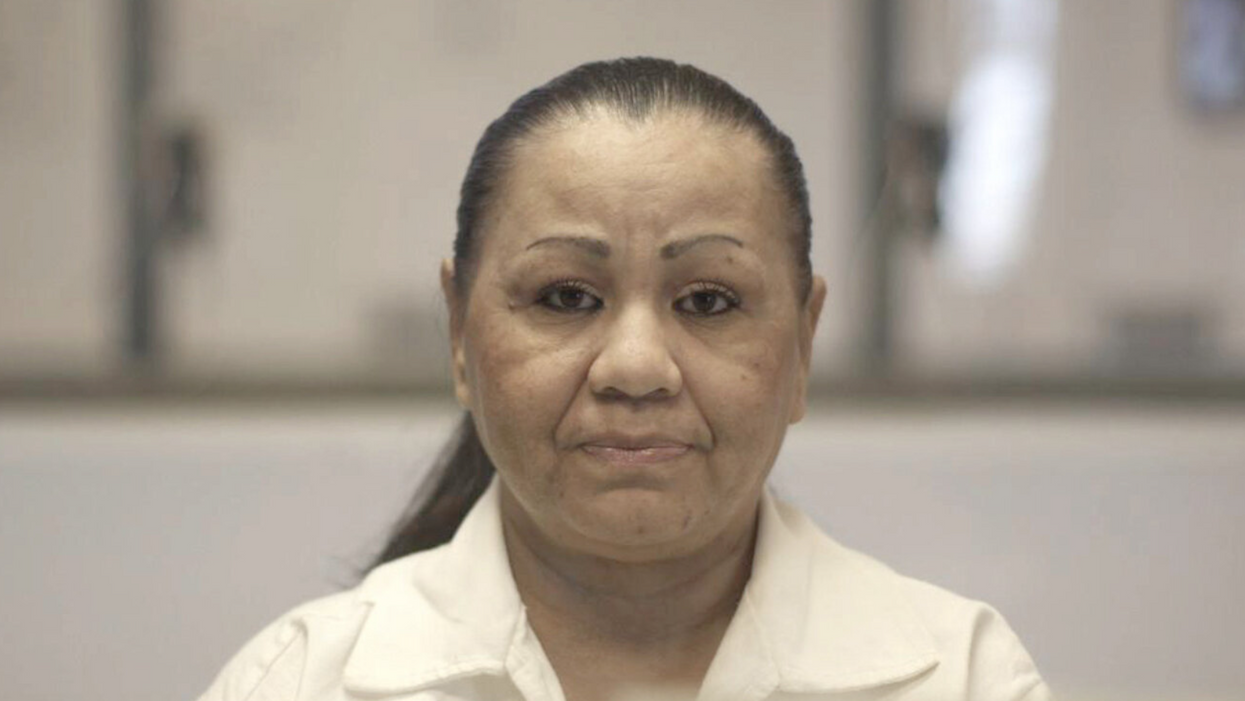 This is the first column in a nine-part series about Melissa Lucio and the State of Texas' capital case against her. Read the second column here, the third here, the fourth here, the fifth here, the sixth here, the seventh here, the eighth here, and the final column here.

A Texas jury sentenced Melissa Lucio to death on July 22, 2008. Just this week, lawyers filed a petition for Commutation of Death Sentence to a Lesser Penalty or, in the Alternative, a 120-Reprieve from Execution, arguing that Lucio is factually innocent of taking her daughter, Mariah's, life. Cameron County District Attorney Armando Villalobos — who is now serving a 13-year federal sentence for taking bribes for favorable outcomes in criminal cases — called what was essentially acquiescence by Melissa a "confession" to murder.
Melissa Lucio may not even be guilty, but in any case the State of Texas never should have sought the death penalty against her.
It used to be that two states, Oregon and Texas, required jurors in capital cases to find that a defendant posed a continuing threat to society to impose a sentence of death, but then Oregon placed a moratorium on capital punishment in 2011. Now the Lone Star State is alone in insisting that jurors assess a defendant's "future dangerousness."
Part of me sees the logic and the efficiency in future dangerousness standard. If a state is going to murder someone and invest $1.26 million — the latest overall median cost of a death sentence, calculated by Amnesty International — in doing so, they might as well get some public safety buck out of it, save some lives while barbarically taking another.
The screwy logic and amoral efficiency may be there for future dangerousness but the certainty isn't. The Texas Defender's Service studied 155 capital cases and found that expert witnesses in 95 percent of the cases wrongly predicted dangerousness. It's not that difficult to track. Researchers found 155 cases where an expert guessed that a defendant would act violently in the future and then examined their discipline records to see if they had any "assaultive behavior" after the expert testified.
Incarceration's ability to incapacitate people doesn't explain the lack of violence. Remember that death penalty jurors choose between life without parole and death. The reason why they vote for execution is that they're convinced that no matter the type and severity of custody, it can't cure the person's propensity for violence.
No one can predict the future actions of another person. Villalobos admitted that himself in the closing argument: "No expert here and no one here can predict what this woman will do."
If such forecasts were possible, there would be no January 6ths, no 9/11's, no mass shootings.That's the scariest part of crime: No one has no idea who's going to what, or when they'll do it.
Yet Texas clings to this future dangerousness indicator even though the way it's plied proves pretty racist. In the case of Buck v. Davis, Buck's own defense attorney called an expert witness, Dr. Walter Quijano, who testified that Black people are more likely to be violent. Quijano slid this inside his opinion that Buck wasn't violent but the testimony was there for jurors. The Supreme Court of the United States ordered Buck re-sentenced and he's alive in Beauford H. Jester Complex in Harlem, Texas today. Notably, though, Buck never had a disciplinary infraction.
For Lucio, the finding of her future dangerousness came from her past, not future, alleged disciplinary record in jail. During her sentencing hearing or penalty phase trial, everyone in the courtroom — prosecutors, defense attorneys and the judge — acted on the assumption that correctional discipline systems are reliable. They aren't. In fact, they're so unreliable that they shouldn't be used in any court proceeding as evidence of misconduct.
To start, the evidentiary bar is too low to commence a discipline case and it stays low throughout the proceeding; officers only need "some evidence" to prove a prisoner broke the rules. Officers don't even need an actual offense to occur. Between 40 and 50 percent of all disciplinary reports are bogus, according to Daniel E. Manville, clinical professor of law and director of the Civil Rights Clinic at Michigan State University College of Law, who is also formerly incarcerated.
Whether the accusation is accurate or not, inmates can't win disciplinary hearings. The same power differential that makes it impossible for inmates to consent to sexual activity exists throughout a prison. That powerlessness makes officers and staff more credible to discipline officers even when they're lying.
Besides, inmates can't go around and collect statements from witnesses or get the evidence tested the way a typical defense would proceed, which is why 1600 New York State inmates underwent punishment — solitary confinement for 140 of them — when they were falsely found to have used drugs while incarcerated. The tests from private company Microgenics were both faulty and not designed for final drug analysis, solely for screening.
The New York inmates were lucky. The only reason why any of them were cleared of drug use was that a critical mass of complaints reached the Office of the Inspector General and too many people who had no drug history were popping positive for synthetic cannabinoids and buprenorphine. It was too hinky for authorities to ignore. Individually, though, none of them had much chance to overturn the decisions against them.
Sometimes inmates misbehave. The problem with the current disciplinary landscape in modern corrections is that no one knows how to pick out those inmates; there's too many false allegations mixed in. And some infractions hardly indicate dangerousness. One woman I was incarcerated with received a disciplinary report for contraband because her duly prescribed asthma inhaler had expired.
For most inmates, the consequences of prison discipline are both steep — they include time in solitary confinement, torpedoed parole prospects, "good time credits" gone (although in certain circumstances, courts have held that a liberty interest resides in good time credits) — and stable; it's virtually hopeless to remedy a wrongful finding of misconduct. "Unless you're going to solitary for more than six months, you basically don't have any rights at all," says Manville of the prison discipline process.
The faulty products of this system — one that supports false allegations, affords the accused essentially no rights, and is so fixed that there's virtually no way to undo its effects — clinched a capital sentence for prosecutors in the case of State of Texas v. Melissa Lucio. It shouldn't be that easy to slip pentobarbital into someone's bloodstream but that's exactly what's scheduled to happen to Lucio on April 27.
Chandra Bozelko did time in a maximum-security facility in Connecticut. While inside she became the first incarcerated person with a regular byline in a publication outside of the facility. Her "Prison Diaries" column ran in The New Haven Independent, and she later established a blog under the same name that earned several professional awards. Her columns now appear regularly in The National Memo.