How to Cope With Divorce During the COVID-19 Pandemic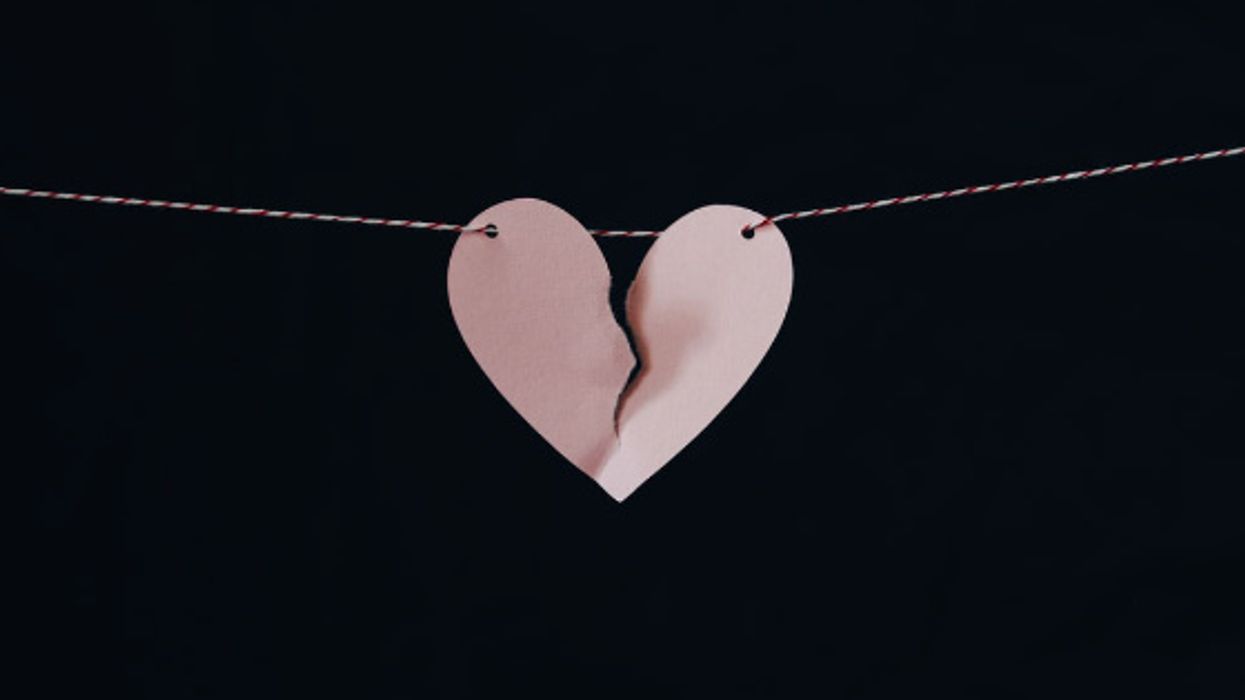 As every American is aware, the COVID-19 pandemic has changed practically every aspect of everyday life. The health crisis has caused families across the country to quarantine in their homes, staying inside as much as possible and cutting out contact with others. The quarantine is putting a strain on relationships of all kinds, especially marriages.
When the confinement period ends, divorce attorneys are expecting a surge in divorce filings across the country. Many couples are expected to separate because of financial stress, tension caused by forced proximity, and cases of domestic violence.
While more couples may divorce, those who were already in the process of divorcing or who were newly separated when the quarantine began face unique struggles of their own. If you're among the 827,000 divorces that happen every year and find yourself in this situation, you may be feeling more stress than you ever expected at this time. This is especially true if you still live with your spouse. Take a look at these tips to help you cope with the stress of divorce during the COVID-19 quarantine.
Avoid Arguments
Avoiding arguments with your spouse is much easier said than done, especially in uncertain times. However, it is essential for reducing your stress levels. If you still share a home with your spouse, create a plan for the two of you to get along during quarantine. This could involve dividing the physical space in your home so you reduce your interactions or scheduling times when you can air grievances and work on resolutions. If you don't live with your spouse, avoid phone calls that could lead to arguments and only check in when necessary.
Stay in Contact With Loved Ones
Communication with the ones you love is important during any times of high stress. As going through a divorce and a quarantine caused by a pandemic are two major causes of stress, talking with your loved ones is more important than ever. Remember to call or video chat with your friends and family so that you can share your feelings and frustrations. They'll be able to offer valuable support.

Spending quality time with your children is also important during this time. In general, children spend 277 days out of the year with the custodial parent in divorce cases. If you are the non-custodial parent and your already-limited time with your kids is being reduced further by the quarantine, be sure to chat with them regularly. They need your support as much as you need theirs.

If you, your spouse, and your kids are all still living together, try to be intentional about what memories you want to want to create for the little ones. They're probably going to remember this as the last time you are a family together before you become two households. Remember to place your children's well-being as a higher priority than expressing stress or anger to your spouse. Develop a plan with your spouse to work as co-parents so that you can reduce stress for everyone in your household.
Learn About Divorce
The pandemic has given many people much more free time. If you're at the beginning stages of divorce, you can use your newfound free time to become more informed about the process of divorce. Couples with children should do research on child support and child custody. You can also look more in-depth at how property division works in your state. By doing this research now, you can dispel some of the uncertainty and confusion you may feel about how your divorce will work. With a clearer idea of what to expect, you may feel less stressed about the situation.
As you're learning about divorce, it can be helpful to contact a divorce attorney. They can offer further guidance and provide resources about the process. As at least one-third of data passes through the cloud, you likely won't have to worry about getting these resources from them in person and risk breaking quarantine. They can share everything with you virtually. You may even be able to video chat with your attorney to discuss your options in the divorce process.
While you may be going through a tough and stressful time right now, remember that there are solutions. You can use these methods to cope with the stress you feel and have an easier time during the quarantine. If you're still feeling overwhelmed, remember to seek help and keep in mind that this quarantine is temporary and soon your life will be able to move forward again.