Hunter Biden Threatens Defamation Lawsuit Against Carlson, Urges Laptop Probe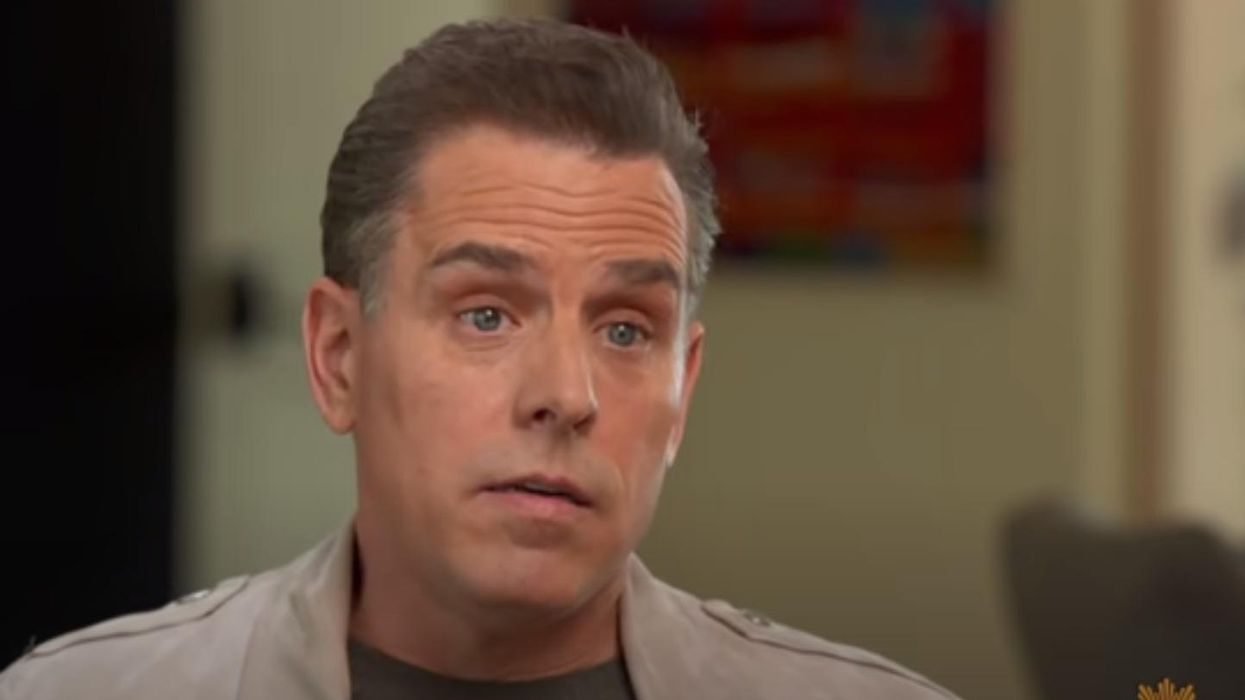 After years of being the right wing's punching bag, Hunter Biden is fighting back.
The 52-year-old attorney, investor, lobbyist, father of five, and Navy veteran who just happens to be the son of the President of the United States, is calling for state and federal investigations into how his personal, private information from his now-infamous laptop was disseminated, according to CBS News.
Biden is also threatening a defamation lawsuit against Fox News' Tucker Carlson.
The "flurry of letters to the Delaware attorney general, the Department of Justice, the I.R.S. and attorneys for Fox News and Carlson," CBS reports, "represent an aggressive new strategy for the president's son, who is facing long-running federal criminal investigations, as well as new probes promised by congressional Republicans, according to a source familiar with Biden's approach."
"This marks a new approach by Hunter Biden and his team," the source told CBS News. "He is not going to sit quietly by as questionable characters continue to violate his rights and media organizations peddling in lies try to defame him."
Biden lost his mother and sister in a car crash injuring him and his brother when he was just two years old, and later, that same brother, Beau Biden, the longtime Delaware Attorney General, died from an aggressive cancer of the brain.
CBS reports Biden's "computer data that was turned over to the FBI showed no evidence of tampering or fabrication, according to an independent review commissioned by CBS News."
But The Washington Postlast year hired two forensic investigators, and they reached different conclusions.
"From a forensics standpoint, it's a disaster," said Jake Williams, whom the Post describes as "a forensics expert and former National Security Agency operative who once hacked the computers of foreign adversaries." The other investigator, Matt Green, the Post says is "a Johns Hopkins University security researcher who specializes in cryptography."
The drive is a mess," Green told the Post.
The Post found that "the lack of what experts call a 'clean chain of custody' undermined Green's and Williams's ability to determine the authenticity of most of the drive's contents." The "clean chain of custody" refers to the fact that countless individuals have had access to the hard drive.
"The vast majority of the data — and most of the nearly 129,000 emails it contained — could not be verified by either of the two security experts who reviewed the data for The Post," the newspaper reported. "Neither found clear evidence of tampering in their examinations, but some of the records that might have helped verify contents were not available for analysis, they said. The Post was able in some instances to find documents from other sources that matched content on the laptop that the experts were not able to assess."
Meanwhile, CBS News also reports that in a " letter sent Wednesday, Biden attorney Bryan Sullivan demanded that Fox News and Tucker Carlson devote airtime to retracting statements made about Biden paying 'rent' to his father, 'in what Mr. Carlson implied was essentially a money laundering scheme to finance President Biden's lifestyle prior to his election … and alluding to Mr. Biden having unauthorized access to classified documents because of his presence at President Biden's house.' Sullivan writes that the claims were false, and even after others acknowledged as much, Carlson continued to make them."
"The letter, which cites California's defamation statute, notes that the Daily Caller website retracted an article that made similar claims."
Reprinted with permission from AlterNet