Impeachment Inquiry: How Democratic Counsel Dismantled Lewandowski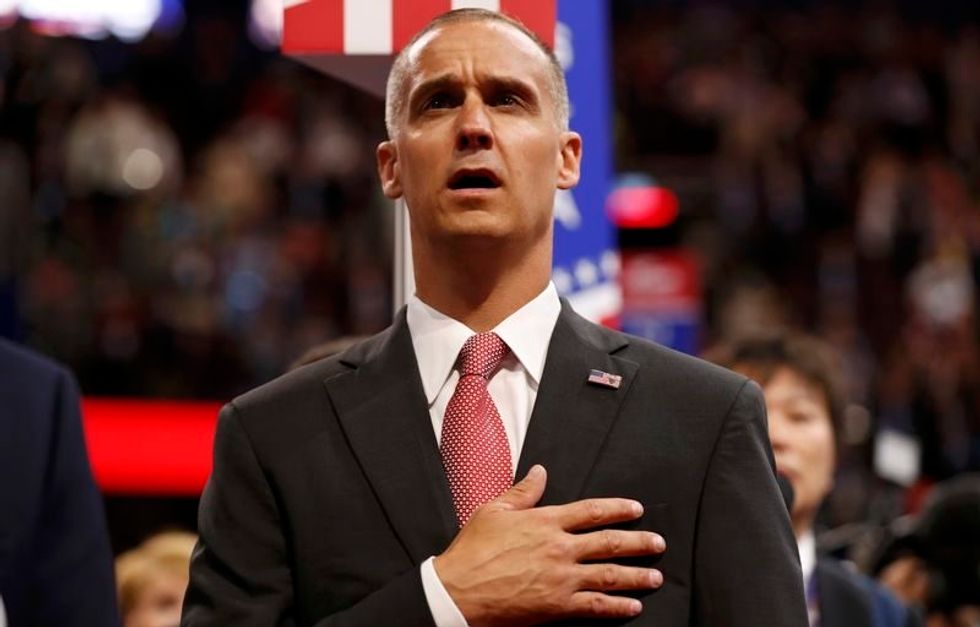 Americans have good reason to suspect Donald Trump of committing various and serious crimes, but they have no immediate means to hold him accountable. Rising frustration over this malefactor's impunity was only exacerbated by the latest House Judiciary Committee hearings — which featured two empty chairs and an insolent, prevaricating witness named Corey Lewandowski.
When those hearings ended after six tendentious hours, the public judgment on Rep. Jerrold Nadler (D-NY), the committee chairman, and his Democratic members, was harsh. Lewandowski, Trump's former campaign manager, simply refused to answer questions even though he had no legal right to do so, and he ought to have been held immediately in contempt. Republicans on the committee mocked and interrupted the hearing, acting openly as stooges for the White House.
And with few exceptions, the Democrats couldn't advance their express purpose: to communicate the damning findings of the Mueller Report — the same objective they failed to accomplish when that report's author finally delivered his stilted testimony before the committee last July.
Although Nadler himself doesn't hesitate to say that Trump should be impeached, the obstacles he faces are formidable. Speaker Nancy Pelosi surely agrees, but she is reluctant to endorse anything beyond an "impeachment inquiry" — at least not without a solid public consensus that protects her most vulnerable members. But the usually savvy speaker has created a political cul-de-sac. Without her strong support, the impeachment inquiry cannot develop any momentum, and until it gains speed, there will be no firm majority for putting Trump on trial.
That is why the educational purpose of the hearings is so important — and why the usual political grandstanding must be set aside so they can succeed. How that might work became visible only toward the conclusion of the long confrontation with Lewandowski.
Following hours of nasty exchanges between the witness and House members that produced very little, the Democrats turned over the questioning of Lewandowski to Barry Berke, a highly competent criminal defense attorney. Penetrating and implacable, Berke shook Lewandowski's arrogance, destroyed his credibility, and demonstrated his guilty knowledge of what Trump had asked him to do — namely, to force then-Attorney General Jeff Sessions to kill the Mueller probe.
Aided by video clips, Berke showed how Lewandowski had lied on national television when he claimed that he would testify voluntarily before the special counsel. In fact, he first claimed his Fifth Amendment protection and then negotiated a grant of immunity. He also lied when he said on television that nobody in the White House had asked him to approach Sessions on Trump's behalf. And as he made that admission, Lewandowski angrily retorted that he had no "obligation" to tell the truth to the American people. He will now be known forever as an unrepentant liar — the perfect Trump servant.
Even more important, however, was Berke's skillful interrogation showing how Lewandowski attempted to conceal the mission Trump had assigned him — by seeking to meet Sessions outside Justice Department headquarters. He didn't want any log or record to document his actions. Ultimately he had failed to carry out Trump's wishes, while attempting to get others to do the dirty work.
All of Lewandowski's mendacities and maneuvers demonstrated, as Berke explained, that he knew what Trump had asked him to do was unethical and unlawful. Certainly that was the conclusion reached by Mueller, who listed Lewandowski's misadventure as one of several clear instances of obstruction of justice. (Even though never carried out, that scheme was a felonious conspiracy to obstruct justice.)
In the end, Lewandowski was reduced to whining that unlike Berke, he "never had the privilege to attend Harvard Law School," so he had no way of knowing whether Trump's instructions were illegal. There is no word for that except pathetic.
Beyond his decimation of a malevolent clown, Berke's tour de force provided a model for how Nadler should proceed. Going forward, the chairman should let Berke question the witness first — and only permit the members to get their five minutes of fame when the counsel is finished. And he must move now, with the backing of his committee, to sanction the contemptible Lewandowski as well as the two witnesses who failed to show up.  They are assaulting the Constitution, which he and his fellow House members swore to uphold.
Duty calls.