Raskin Hints Fresh Revelations About Roger Stone In January 6 Hearing (VIDEO)
@next2godwin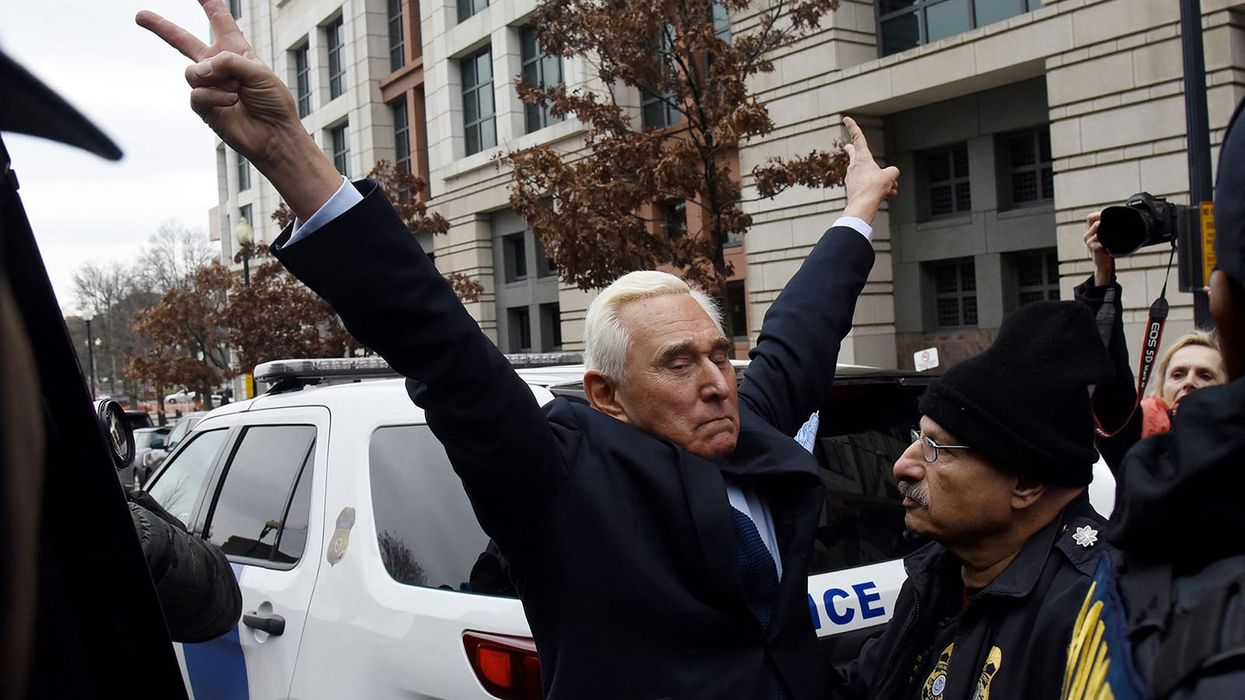 A member of the House Select Committee, Rep. Jamie Raskin (D-MD), suggested Friday that the congressional panel might have some shockers about convicted MAGA felon Roger Stone under wraps for the American public as the committee enters the last months of its investigation, according to CBS News.
The suggestion followed a Politico report Friday that select committee aides traveled to Copenhagen, Denmark, in August to watch portions of over 170 hours of documentary footage recorded by a Danish documentary crew that covered Stone for two years, including on January 6, 2021, when a mob of Trump supporters breached the halls of congress to overturn to Joe Biden's victory.
According to the Washington Post — the first to report on the substance of the footage — the crew, known as "The Ark," tracked Stone as he covertly aided former President Trump's efforts to overturn his 2020 election loss, capturing footage for their forthcoming film A Storm Foretold.
Although the select committee aides' findings from the footage remain a mystery, Raskin — who once described Stone as someone "interfacing with the underworld of domestic violence extremists" — told CBS News journalist Robert Costa in an interview on Friday that "there might be some clues that surface from the new information we got there."
Although Raskin refused to divulge details of the select committee's upcoming public hearing on Wednesday, he let slip to Costa that Stone "saw where things were going," CBS News noted in its report.
\u201cU.S. Rep. @jamie_raskin joins us at #TribFest22 for a live conversation moderated by @costareports on the Jan. 6 investigation and more. Tune in here. https://t.co/Ex8fVSq8Yi\u201d

— Texas Tribune (@Texas Tribune) 1663965024
Stone dismissed the select committee's aides' trip as a wild goose chase in a statement to Politico before the paper aired its report. "While the committee investigators may find the documentary film footage entertaining, they will find no evidence of wrongdoing," he wrote.
"I did exercise my First Amendment right at a legally permitted rally on January 5 to question the many anomalies and irregularities in the 2020 election," he added.
After Politico's report went live, Stone lashed out at the publication on Trump's failing social media platform, Truth Social, writing, "A fresh load of BS to be delivered Wednesday," Stone predicted. "Any claim or assertion that I knew in advance about, participated in or condoned any illegal act on January 6 is categorically false. The campaign of 'guilt by association' is obviously going to continue."
Stone went on to attack Raskin and Rep. Adam Schiff (D-CA), a popular target for Republican slander over his prominent role in the 45th president's first impeachment. "Will this fake pasted up BS never end? Raskin is a congenital liar and con-man like [Adam] Schiff," he wrote.
According to the Post, the Ark crew captured unsettling moments in its time shadowing Stone, including when the ruthless Republican operative nicknamed his staffer, a person of color, "Mongoloid" and once made reference to "the Negroes."
In February 2021, ABC News released footage showing Stone in the company of members of Oath Keepers, a far-right militia group — some of whom have pled guilty to seditious conspiracy — on the morning of January 6, 2021.
After pleading the Fifth Amendment multiple times in a deposition by select committee investigators last year, Stone said that the notion that "because I know members of the Proud Boys and came in contact with members of the Oath Keepers, means I must have had some advance knowledge of the illegal activities of some of their members on January 6th" was false.
According to Politico, the Ark crew took photos of Stone using his phone, "which showed contacts via an encrypted app with Proud Boys leader Enrique Tarrio and Oath Keepers leader Stewart Rhodes."
Stone, a longtime Trump adviser, was
sentenced to more than three years
on several felony counts, including lying to Congress, but he was
pardoned by Trump
two weeks before January 6.