Endorse This: Colbert Knows Who Called January 6 Rioter From White House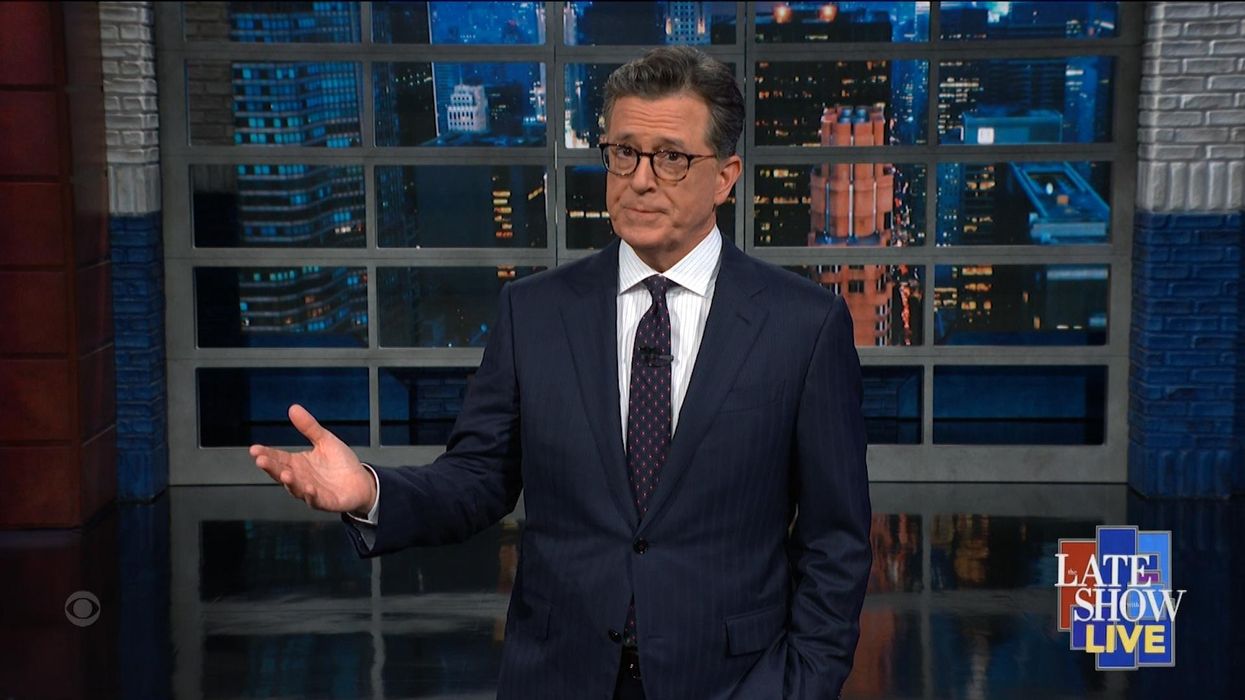 Image via YouTube
After the House Select Committee revealed a perplexing nine-second phone call from the White House to a rioter on January 6, 2021, many have speculated who placed the call from inside the White House. We already know the call was placed to Anton Lu, a deplorable Trump humper from Brooklyn, NY who pled guilty to one riot charge earlier this year.
But Late Show host Stephen Colbert still wonders who made that call from the White House.
"We don't know who made the call but we do know the call lasted only nine seconds," said Colbert. Then he gave his own impression of Trump making that fateful call: " Is your refrigerator running? Well, then you better catch Mike Pence and hang him."
And of course there's much more.
Watch the entire segment below: