January 6 Committee Will Use 'Criminal Contempt' To Enforce Subpoenas On Bannon And Meadows
@alexvhenderson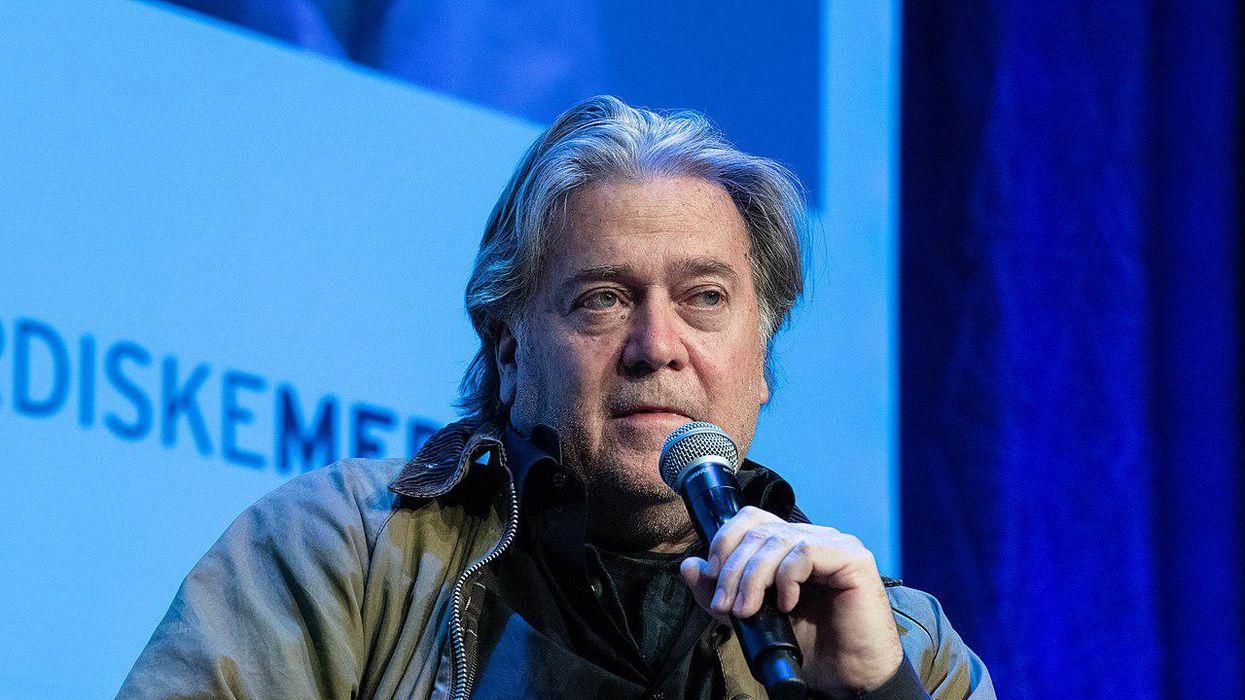 Reprinted with permission from Alternet
President Donald Trump has urged his Republican allies to defy subpoenas they receive in connection with House Speaker Nancy Pelosi's select committee on the January 6 insurrection. But the committee, according to Washington Post reporters Jacqueline Alemany and Tom Hamburger, plans to aggressively "ramp up its efforts" to enforce those subpoenas.
---
Trump allies who have been subpoenaed by the committee include former White House Chief Strategist Steve Bannon, former White House Chief of Staff Mark Meadows, attorney Kash Patel and former Deputy Chief of Staff Dan Scavino. Bannon is refusing to cooperate, claiming that the "executive privilege" Trump enjoyed as president exempts him from having to testify, but Meadows, Patel and Scavino, so far, have not said publicly whether or not they plan to cooperate.
Bannon's legal team has claimed, "The executive privileges belong to President Trump…. We must accept his direction and honor his invocation of executive privilege." But Pelosi's select committee believes that Trump and Bannon's "executive privilege" claims are nonsense and that legally, Bannon cannot defy the subpoena he received in September.
Alemany and Hamburger explain, "Lawmakers who sit on the panel said they are prepared to pursue criminal charges against witnesses like Stephen K. Bannon who have balked at cooperating. And the committee may issue a subpoena as early as Wednesday to Jeffrey Clark, a Trump Justice Department official who sought to deploy department resources to support former President Donald Trump's false claims of massive voting fraud in the 2020 election."
Rep. Adam Schiff, the California Democrat who chairs the House Intelligence Committee, is confident that Pelosi's January 6 committee will be able to enforce compliance with subpoenas.
Schiff told the Post, "Unlike the last four years, we expect the Justice Department to adhere to the principle that no one is above the law. I'm very encouraged that (President Joe Biden's) administration recognizes the imperative that the public learn the full facts of January 6."
Although Pelosi's bipartisan committee includes two conservative Republican critics of Trump — Rep. Liz Cheney of Wyoming and Rep. Adam Kinzinger of Illinois — most of its members are Democrats, including Rep. Jamie Raskin of Maryland. Raskin, an attorney, discussed the committee's legal options with liberal Washington Post opinion columnist Greg Sargent.
Raskin told Sargent, "Given the nature of the congressional investigation, the Department of Justice would have every reason to enforce criminal contempt referrals from Congress. This is about protecting the democracy against violent insurrections and coups."
According to the Maryland congressman, enforcing compliance with those subpoenas is crucial because it's important to send out a message that no one is above the law — not even allies of a former president.
"People are held in criminal contempt all of the time, all over the country, for disobeying subpoenas and not showing up in court," Raskin told Sargent. "There's nothing remotely unusual about it."
According to Raskin, "Contempt proceedings are the way we deal with people who refuse to honor the justice system's pursuit of the truth. There is no exception for the cronies of former presidents…. Trump somehow hypnotized the country into thinking that the right wing is immune to prosecution for criminal violations. That cannot be right. The law applies neutrally to everyone."