New York GOP Official To Plead Guilty In Vote Fraud Probe
@MJBoddie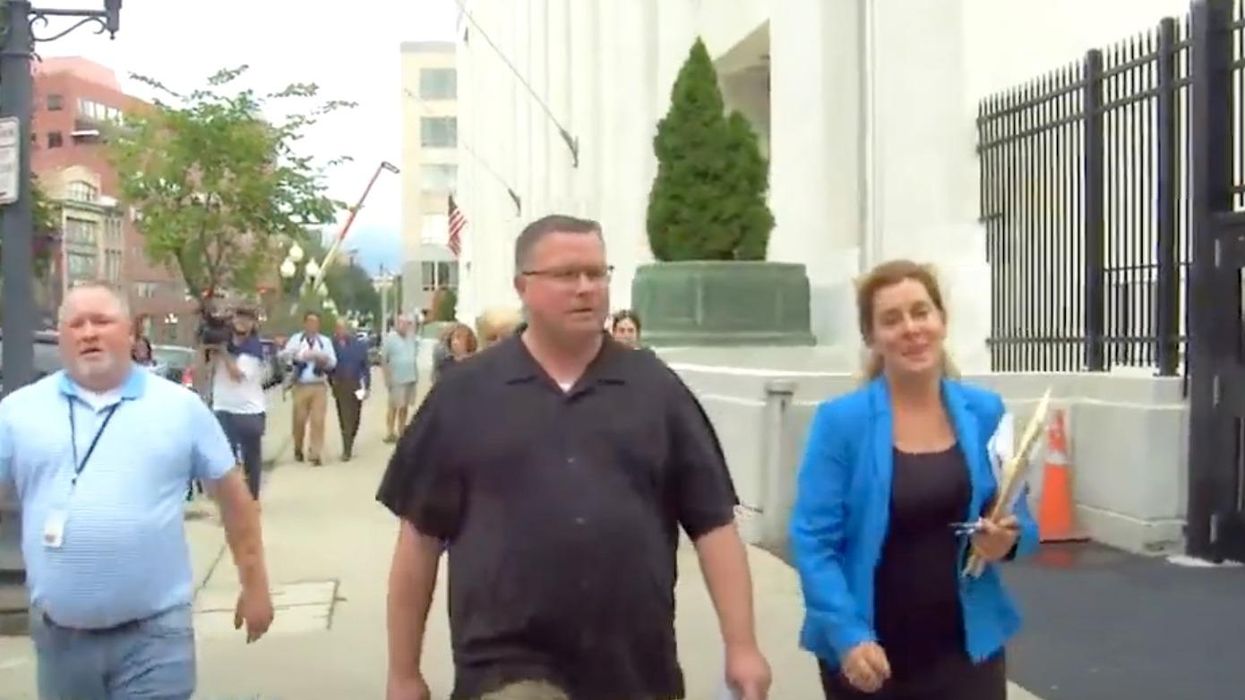 Youtube Screenshot
A New York State Republican elections official will plead guilty next month to federal criminal charges in tandem with the Department of Justice's (DOJ) present voter fraud investigation, the Albany Times Union reports.
Jason T. Schofield – whose official title since 2018 has been the elections commissioner for Rensselaer County – will be the second conviction in the FBI's investigation into officials collecting absentee ballots dating back to the 2020 election
Amid reports of his scheduled guilty plea on January 11, Schofield was supported earlier this month in a 16-2 vote by Rensselaer County Legislature for a second, four-year term that will begin on January 1.
However, Schofield's lawyer, Danielle Neroni says, "He is scheduled for a change of plea and with his change of plea he will be resigning from his position."
The state Attorney General's office is currently carrying out a similar investigation to the FBI's, as the county issued a grand jury subpoena for absentee ballot documents previously handled by Richard W. Crist, county Operations Director, and Jim Gordon, Director of Purchasing. The two were targeted earlier this year as a part of the DOJ's investigation. Both men had their phones confiscated by the FBI.
Months later, in September, the Times Union reports that the FBI arrested Schofield outside of his home on a nine-page indictment, due to his alleged "obtaining and filing of absentee ballots using the personal info of at least eight voters without their permission."
According to the Times Union, it is unknown whether Schofield's Republican colleagues who voted him into a second term on December 13 knew that he'd agreed to plead guilty to felony charges on the very same day.
Reprinted with permission from Alternet.