Jeb Blasts Obama For 'Big-Syllable Words And Lots Of Fancy Conferences And Meetings'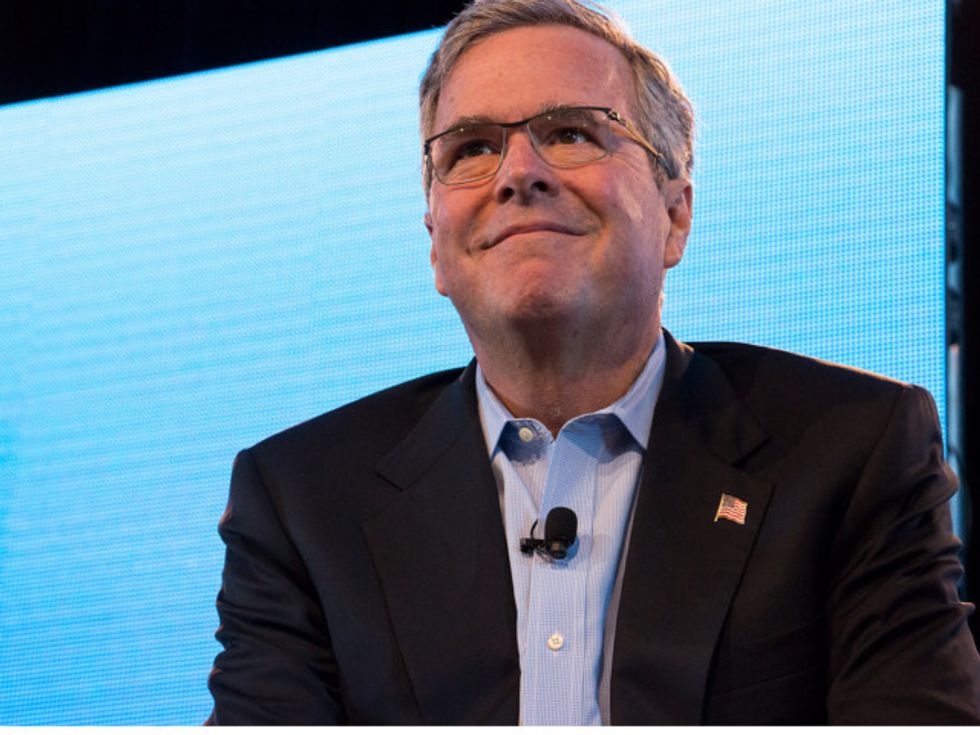 Jeb Bush has another criticism to make of President Obama's foreign policy: Too many big words, not enough action.
In the same interview with the New Hampshire Union Leader newspaper where Bush made his somewhat controversial comments about people needing to work longer hours (whatever the right interpretation of that comment might be) he also faulted President Obama's leadership on foreign policy.
"You don't have to be the world's policeman, but we have to be the world's leader — and there's a huge difference," Bush said. "This guy — this president and Secretary Clinton and Secretary Kerry – when someone disagrees with their nuanced approach, where it's all kind of so sophisticated it makes no sense. You know what I'm saying — big-syllable words and lots of fancy conferences and meetings — but we're not leading, that creates chaos, it creates a more dangerous world."
Bush said there is a need for "restoring the alliances that have kept the world safer and our country safer."
Of course, we're betting that restoring foreign alliances would probably involve plenty of "big-syllable words and lots of fancy conferences and meetings," too.
Also worth comparing: All the big-syllable words and fancy conferences and meetings used by his father, President George H.W. Bush, for the successful first Gulf War — versus all the words and meetings of his brother, President George W. Bush, for the second Iraq War.
(Hat tip to Samuel Warde.)
Photo: iprimages via Flickr.