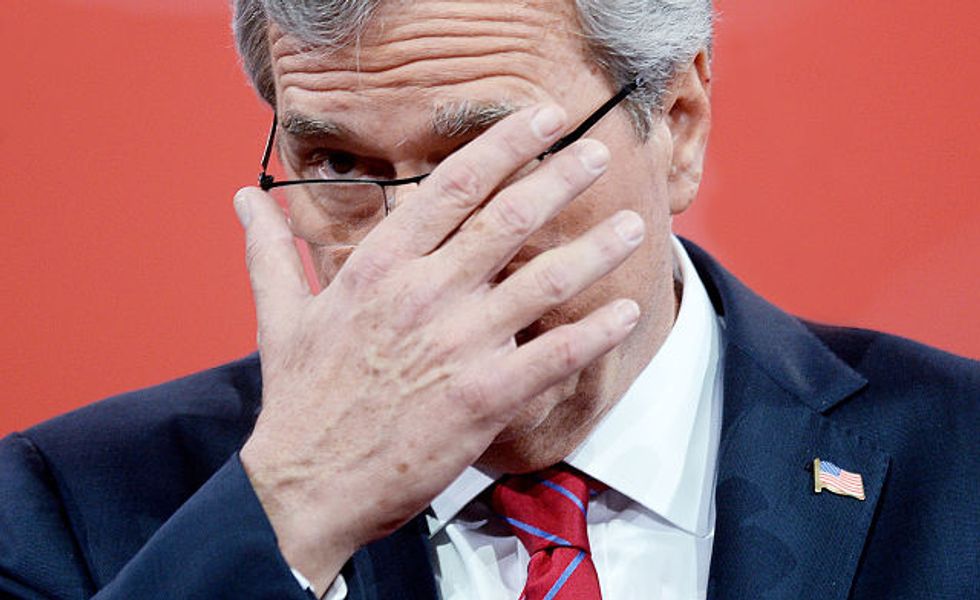 In trying to win the Hispanic vote, Jeb Bush may have slightly overplayed his hand.
On his 2009 voter registration form, the former governor of Florida and likely GOP frontrunner claimed to actually be Hispanic, according to the New York Times. When it comes to grabbing the Spanish-speaking vote, Bush has several bona fides that his fellow Republican candidates lack, but ethnicity isn't really one of them.
The Times obtained the application where Bush ticked the wrong box, reprinted below.
Bush took to Twitter to laugh off the move as a simple mistake.
My mistake! Don't think I've fooled anyone! RT @JebBushJr LOL – come on dad, think you checked the wrong box #HonoraryLatino

— Jeb Bush (@JebBush) April 6, 2015
Via New York Times.
Photo: Former governor Jeb Bush speaks at the 42nd annual Conservative Political Action Conference (CPAC), Feb. 27, 2015 in National Harbor, MD. (Olivier Douliery/Abaca Press/TNS)